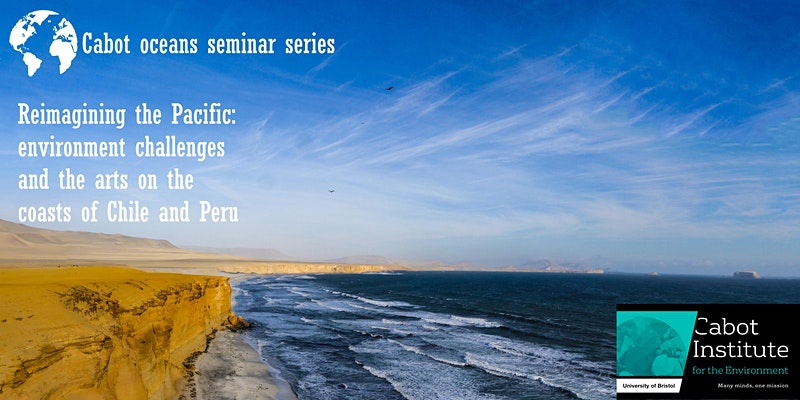 Cabot Oceans Seminars
Reimagining the Pacific
Wed May 19th 2021
---
Peru
Peru
https://www.myguideperu.com/events/cabot-oceans-seminars-reimagining-the-pacific
VISIT WEBSITE
Event Details
Best events in Peru

Online event

How can creative responses to the Pacific Ocean from Peru and Chile help us to live well in changing coastal environments across the world? In this talk, I will present some early findings from my current AHRC Leadership Fellowship project. How have artists addressed issues such as the impacts of overfishing and the degradation of coastal 'sacrifice zones'? What lessons might these works hold for efforts to encourage collective action in the face of severe environmental challenges?
This seminar will be given by Dr. Paul Merchant who will then answer questions submitted by attendees. There will be an option to submit questions that you would like to answer ahead of time when you register here. Please note that the deadline for submitting questions to the panel will be a week ahead of the event so that they have time to prepare answers.

You will be emailed a link to the zoom webinar two days before the event and on the morning of the event to make sure last-minute ticket holders can access the webinar.