Gold Museum of Peru and Arms of the World
In the showcases of the Oro del Peru museum, the most important manifestations of human art are shown
Gold Museum of Peru and Arms of the World

Gold Museum of Peru
In the showcases of the Oro del Peru museum, the most important manifestations of human art are shown, as well as, technological advances that have accompanied Peruvian man since the earliest times, although the main pieces have been made in Gold, it also has pieces in silver and copper, as well as textiles, ceramics, and wood, mainly from the cultures of northern Peru, such as Mochica, Chimú, Lambayeque, Frías, Vicus, among others. Visit us and be amazed by the wonderful pieces among which are, Tumis, Funeral masks, utilitarian objects, anthropomorphic figures, jewels, berths, Uncus, Keros, Huacos, among others.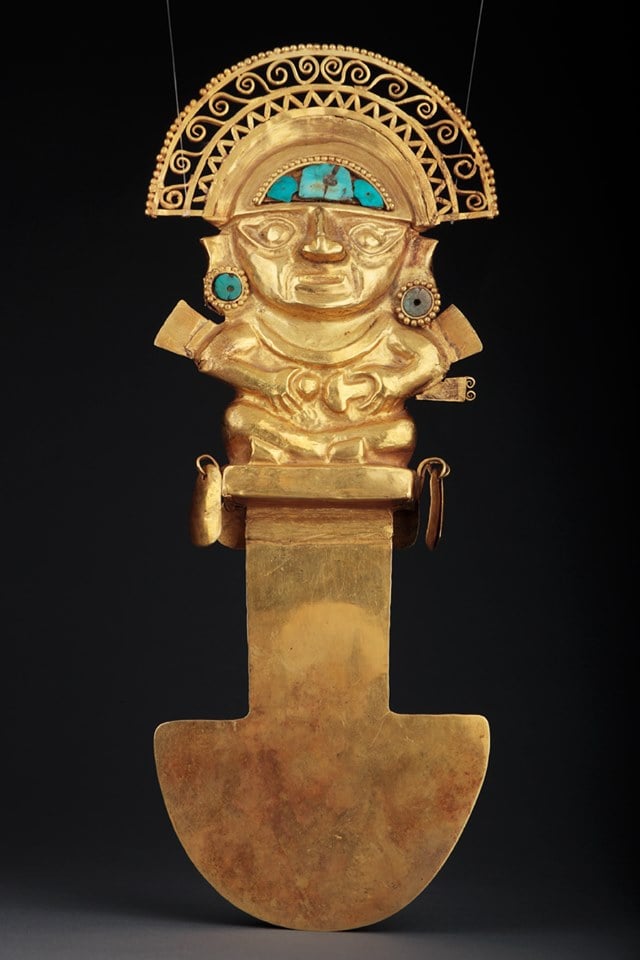 Exhibit



Weapons of Peru
Since the beginning of man, there are weapons, bodies outside themselves, which enhance their strength, being these of stone, bone, wooden and metal sticks, later the alloys appear, and the weapons begin to become superior and more precise, which was not the only important thing, they become works of art and synonymous with rank, among the elements that were used were gold, silver, alloys, semi, and precious stones, nacre, enamels, ivory, among others; You can also find in the showcases of the Armas del Mundo Museum, uniforms of illustrious ancestors such as Simon Bolivar, Francisco Franco, Augusto Pinochet, and Jose de la Riva Auguero as well as pieces of exceptional beauty such as the strategy game of Napoleon Bonaparte, La Quintura La Montrala, the chess of Simon Bolivar and the sword of Francisco Pizarro.

Founder
Miguel Mujica Gallo was born on March 27, 1910. Founder and creator of the Miguel Mujica Gallo Foundation. From an early age, he began his life as a collector. His fondness for hunting introduced him to the acquisition of ancient weapons. When he saw a pre-Columbian Tumi (ceremonial knife), emblem of our collection, he was fascinated with it, so it was that with this piece along with 36 others he began his interest and admiration for the pre-Columbian archaeological world. His collections of pre-Columbian weapons and Peruvian pieces have been the 'Oro del Perú' and 'Armas del Mundo' museums since its headquarters in Monterrico. Miguel Mujica Gallo passed away on August 11, 2001.

Contact Gold Museum of Peru and Arms of the World
Make Enquiry.
Directions
Budget
Best For Whom
For Her
For Him
Groups
Students
Best For What
Creative & Artistic
Cultural Experience