Museum of Virceregal Art Santa Teresa
San José and Santa Teresa Monastery of the Barefoot Carmelite Sisters
Museum of Virceregal Art Santa Teresa

San José and Santa Teresa Monastery of the Barefoot Carmelite Sisters, in Arequipa - Peru was founded in 1710 and since then it has been hosting a community of contemplative nuns dedicated to praying for the cares of the world. During its more than 300 years of existence, the Monastery has been treasuring paintings, sculptures, furniture, goldsmith, decorative art objects, canvas, mural paintings, and objects of daily use from different backgrounds, times, and artistic styles.

On June 16th, 2005, the Nuns 'Community opened to the world part of their Monastery as a Virreinal Art Museum, exhibiting hundreds of objects from their valuable collection in 13 exhibition spaces in the old Cloister of the Offices.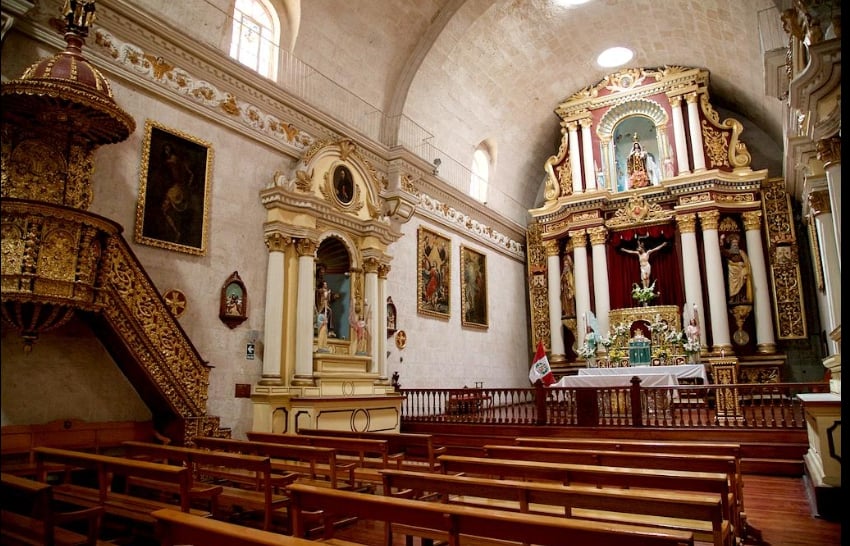 Inside the museum



Undoubtedly the Museum offers the richest and best-exposed display of art objects from the 16th to the 19th centuries, in Peru.

Live Museum: So-called because several of the objects and rooms continue to be used as it was over 3 centuries ago. At midday, some spaces are momentarily closed for the nuns to ring the 3 chimes that call for the Angelus and pray this and other community prayers. The public can not see them but they can listen to them singing and praying through the doors. It is a unique experience.

Contact Museum of Virceregal Art Santa Teresa
Make Enquiry.
Directions
Budget
Best For Whom
Mature Travellers

Families With Teenagers

Families With Children

For Her

For Him

All Ages

Groups

Students
Best For What
Creative & Artistic

Cultural Experience