Butterfly spotting
Tourism is becoming increasingly specialized
Butterfly spotting

Colorful wings

Tourism is becoming increasingly specialized. A few decades ago, eco-tourism began to offer full contact with nature and flora observation while generating financial benefits for the local communities. Initially tourists gave preference to bird watching, which nowadays has turned into a very well-developed industry.

New interest is now focusing on butterfly watching. The variety of flora in the abundant tropical and semi-tropical of Peru provide the perfect setting to enjoy a true multicolor party where tens of species take part.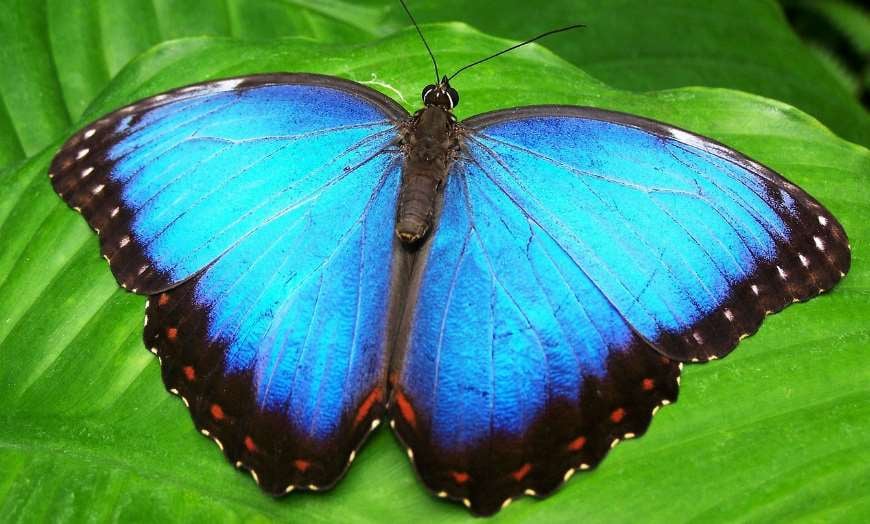 Colorful wings



Peru holds a world record in terms of the number of butterfly species: there are approximately 4,000 in the country, 59 of which are endemic. There are certain areas, such as the Manu National Park, where up to 1,300 varieties can be found, while the Tambopata National Reserve contains 1,200 species.

Butterflies are raised in different cities as a response to the need to manage and preserve this highly sensitive natural resource which also contributes to pollination and supports the food chain. These places are also educational centers where visitors can learn about the metamorphosis process that these beautiful insects undergo.

Best For
Free

For Her

For Him

Backpackers

Groups

Students

Nature

Wildlife

Outdoor Area