Chaparri Private Conservation Area
Chaparrí is the first recognized Private Conservation Area (ACP) of Peru.
Chaparri Private Conservation Area is Best For
Directions to Chaparri Private Conservation Area
Chaparri Private Conservation Area

Chaparrí is the first recognized Private Conservation Area (ACP) of Peru. It is an example of how the rural community that inhabits the area can make the best use of the natural resources. It is located in the Chongoyape district, 60 km east (37 miles) of Chiclayo province, Lambayeque department.

For a long time, the area's wild flora and fauna were ravaged by its own inhabitants. The Santa Catalina de Chongoyape rural community, which includes Chaparrí within its territory, decided to donate a large part of its land for the development of conservation work. In 2001, the Peruvian government recognized the land as a Private Conservation Area through INRENA (currently known as SERNANP).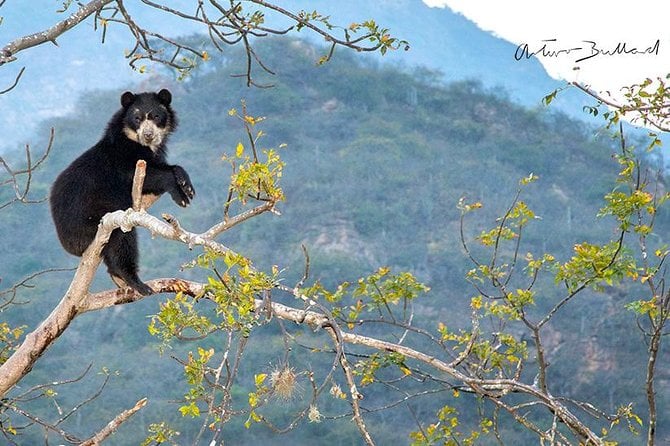 Wildlife



The Reserve recovered its natural habitat consisting of a huge variety of wild fauna including animals in danger of extinction, such as the spectacled bear, the white-winged guan and the Andean condor.

Chaparrí is also a center for scientific research dedicated to the dry forest ecosystems and the endemic species that inhabit them. The Reserve is managed by members of the Santa Catalina community, who are devoted to promoting nature tourism.

There are various paths within the Ecological Reserve, including the Road of the Guan, the Bears and the Huachuma (or San Pedro cactus). Tourists often spot deer and coastal foxes on hikes, as well as a variety of flora with medicinal properties. One of the main attractions is the rescue center for Andean bears, where spectacled bears recovered from illegal captivity are rehabilitated. Each morning offers a sight not to be missed: hummingbirds drinking water from the spring. This is a truly dreamlike moment.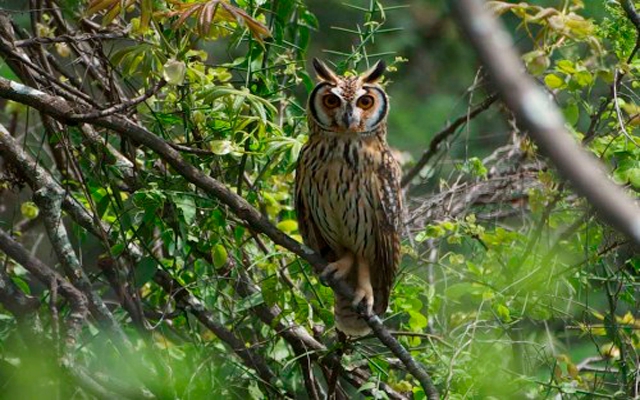 Wildlife



General Information

Activities: Sun bathing, hikes, bike rides, shopping for local goods, horseback riding, photographic safari, bird watching, species collection, butterfly watching, fauna and flora watching, landscape viewing; mystic and esoteric rituals, trekking, hiking, mountain biking, camping, agritourism, visits, research studies, social activities, photography and filming, cultural activities, interactive and guided tours.
Weather: Sunny and pleasant all year round. The rainy season occurs between October and April. Visits recommended in all seasons.
Access by Land:

Private car: The journey from Chiclayo to Chongoyape takes 1 hour plus a further 20 minutes on a gravel road suitable for cars.
Public bus: Approximately 2 hours.

Bear in mind that public buses and mini-buses only travel to Chongoyape, requiring tourists to arrange a transfer from the town to the Reserve.