Sacred Valley
the Sacred Valley is one of the most attractive hikes near Cuzco
Sacred Valley is Best For
Directions to Sacred Valley
Sacred Valley

Formed by the towns of Pisaq, Yucay, Urubamba and Ollantaytambo, among the most visited, the Sacred Valley is one of the most attractive hikes near Cuzco, with tall mountains enclosing a green mantle of farm lands, picturesque towns and a magnificent river.

The valley, which is thought to have been the center of agricultural production for the Inca Empire, is where the best Peruvian corn is grown. There are also innumerable Inca archaeological sites, and traditions that have survived the encounter with Western culture.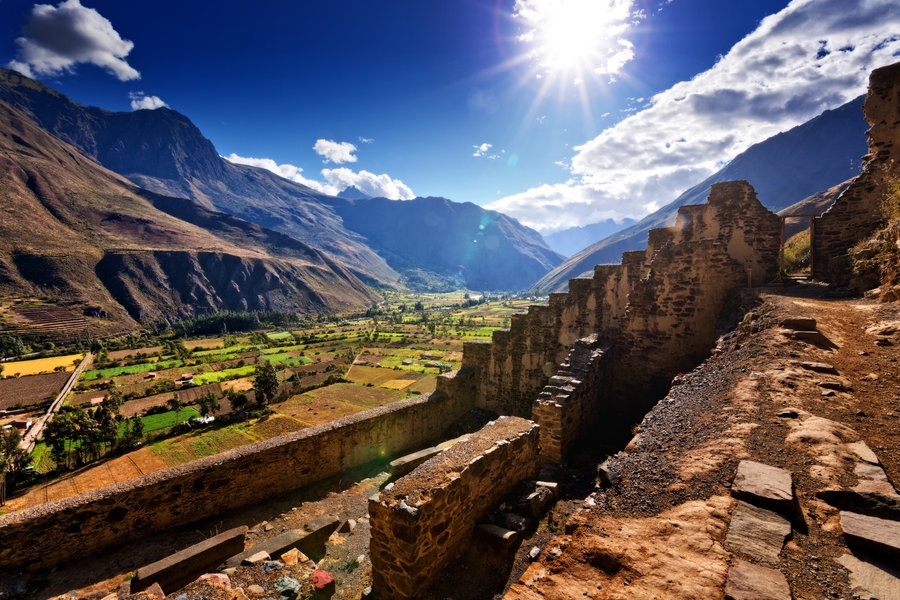 Sacred Valley



Beautiful towns transformed by the arrival of the Spanish still keep their architectural and artistic heritage and traditional lifestyle: Písac and its handicraft fair; cosmopolitan Urubamba; the imposing fort of Ollantaytambo and Moray, with its dazzling circular roads.

The Sacred Valley of the Incas is located between Písac and Ollantaytambo, parallel to the Vilcanota or Urubamba River. The valley is located one hour away from Cuzco.