La Libertad
The Department of La Libertad is located in northern Peru and occupies a large portion of the Pacific Ocean
La Libertad
The Department of La Libertad is located in northern Peru and occupies a large portion of the Pacific Ocean coast as well as much of this territory covers a section of the Andes Mountains.
It was created on February 12, 1821. From the second regionalization process, it is constituted in a region with an autonomous government. It has as capital the city of Trujillo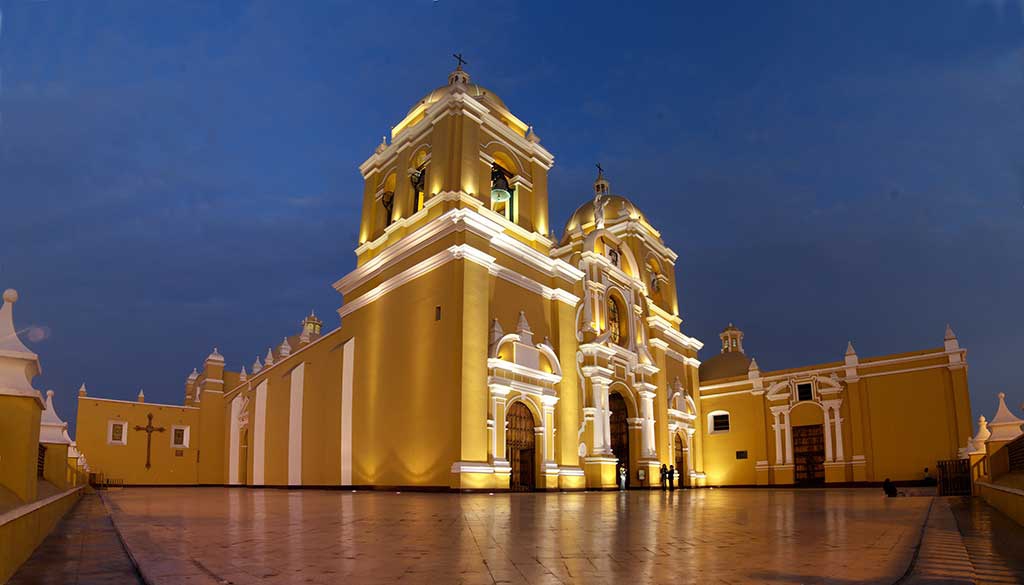 La Libertad
Northern Peru is packed with unique treasures – cultural, archeological and natural. Blessed with fewer tourists and better coastal weather than either Lima or the south (particularly in the high season – May to September), the area encompasses city oases along the coast, secluded villages in the Andes – where you may well be the first foreigner to pass through for years – and is brimming over with imposing and important pre-Inca sites, some of them only discovered in the last decade or two. For many, the biggest attraction will be the beautiful and trendy beaches. For others, it's the scenery, archeology, and the opportunity to get off the beaten tourist trail.
Trujillo is located on the seaward edge of the vast desert plain at the mouth of the Moche Valley. Its attraction lies mainly in its nearby ruins – notably Chan Chan and the huge, sacred pyramids of the Huaca del Sol and Huaca de la Luna – but also partly in the city itself, and some excellent, laidback outlying beach communities. Huanchaco, only 12km from Trujillo, is a good case in point, essentially a fishing village and a likeable resort within walking distance of sandy beaches and massive ancient ruins.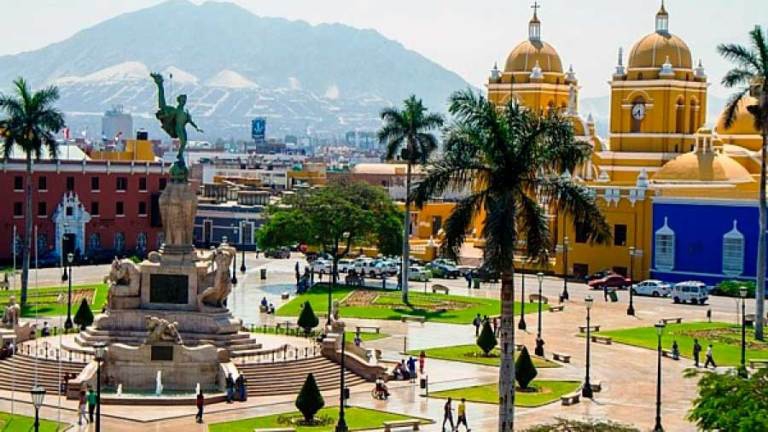 La Libertad
There are established bus touring routes through the Andean region above Trujillo, all of which present the option of winding through the beautifully situated mountain town of Cajamarca. It was here that Pizarro first encountered and captured the Inca Emperor Atahualpa, beginning the Spanish conquest of Peru. Cajamarca is also a springboard for visiting the smaller town of Chachapoyas and the ruined citadel complex of Kuelap, arguably the single most overwhelming pre-Columbian site in Peru. Beyond, there are possible routes down to Amazon headwaters and the jungle towns of Tarapoto and even Iquitos – long and arduous journeys.
The coastal strip north of Trujillo, up to Tumbes by the Ecuadorian border, is for the most part a seemingly endless desert plain, interrupted by isolated villages and new squatter settlements, but only two substantial towns, Chiclayo and Piura. Newly discovered archeological sites around Chiclayo possess some of the coast's most important temple ruins, pyramids and nobles' tombs, the latter containing a wealth of precious-metal ceremonial items, and there are some excellent regional museums such as the Museo de las Tumbas, based near Chiclayo. Northern Peru hosts a number of great beach resorts, such as Chicama and the warm seas of the hottest surf and beach scene in Peru at Máncora, located between Cabo Blanco and the border with Ecuador.