Adventure Rafting
Peru has more than a dozen rivers that cover its varied coastal, hill and jungle regions
Adventure Rafting is Best For
Directions to Adventure Rafting
Adventure Rafting

Peru has more than a dozen rivers that cover its varied coastal, hill and jungle regions. Its five longest rivers cover more than 7,000 kilometers within the country's borders. The power of the water in some of these rivers allows makes rafting possible, a sport of pure adrenaline. Rapids are classified according to an international scale from I to VI, according to their difficulty.

The best-known rivers for rafting are the Apurímac (Class II and V), the Cotahuasi (Class V) and the Tambopata (Class III and IV).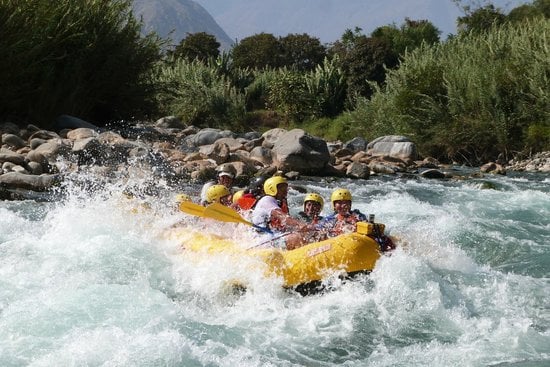 Rafting in rapids



Rafting arrived in Peru from Poland thanks to the adventurer Yurek Majcherzyck and his traveling companions who, after various attempts, managed to conquer the torrential Colca river and its 300 rapids in one of the deepest points of Arequipa.

The sport uses inflatable boats or rafts, which are powered by oars and generally steered from the stern, carrying the raft and its crew along the turbulent waters of the rivers.