Zorritos Beach
It is located 30 minutes from the city (by car).
Zorritos Beach is Best For
Directions to Zorritos Beach
Zorritos Beach

It is located 30 minutes from the city (by car). It is a beach of fine white sand, has a continuous swell, ideal for trips inside the sea in motorboats, surfing and fishing. Its landscape alone is an earthly paradise where you can enjoy a rewarding holiday.

Spa and district capital located 28 km south of Tumbes. Here in Zorritos, the El Niño or Equatorial sea current does not allow the waters to cool and the sensation is more tropical than the southern beaches. It has a large boardwalk, its beach is divine, simple and quiet.

Several accommodations and restaurants offer their services, many by the sea. It is a good alternative for those looking for a good beach for bathing, relaxation and proximity to the city of Tumbes and the border with Ecuador. From here you can access Hervideros, a concentration of small natural thermal pools.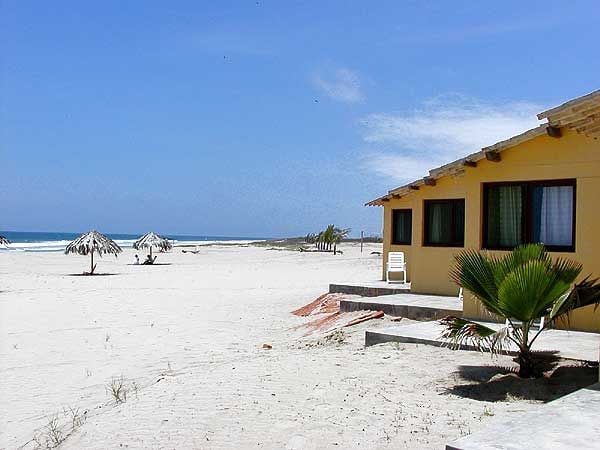 Zorritos Beach



In the summer months (November to April) there are some interesting surf points, usually with few people in the water. Zorritos has bus agencies, pharmacies, mini markets and in general all the basics to enjoy your vacation in a warm and quiet place.

Very good weather, magical beaches, sun all year round, perfect waves and delicious cuisine summarize the charm of the beaches of the departments of Piura and Tumbes, located in the north end of Peru.