Golf & Country Club de Trujillo
Golf
The Trujillo Golf and Country Club Sports Complex is a sports center located in Víctor Larco in the Peruvian city of Trujillo of the La Libertad Region
Golf & Country Club de Trujillo

The Trujillo Golf and Country Club Sports Complex is a sports center located in Víctor Larco in the Peruvian city of Trujillo of the La Libertad Region. It has several sports facilities such as golf course, tennis, swimming pool, and others such as billiards, fronton and gym.

The Golf and Country Club of Trujillo was founded by a lineage of select Trujillanos, headed by Dr. Guillermo Ganoza Vargas, manager of this social, sports and cultural center and Erick Johnson, Emilio Jiménez Nieto, Rafael Risco Boado, Ricardo Vega Llona, Eduardo Forga Sanmarti, Manuel Roberto Ganoza, Gustavo Iturri Urrutia, Luis Santa María, Gastón Romero, Fernando Roeder, Luis Gonzales Vigil, Javier Ortiz de Zevallos, Juan Julio Ganoza, Alberto Goicochea, Neme Mohanna Manzur, Luis José de Orbegozo, Víctor Ganoza Plaza and Alfredo Pinillos Hoyle, a company was incorporated under the name of 'Inmobiliaria Trujillo Country Club SA'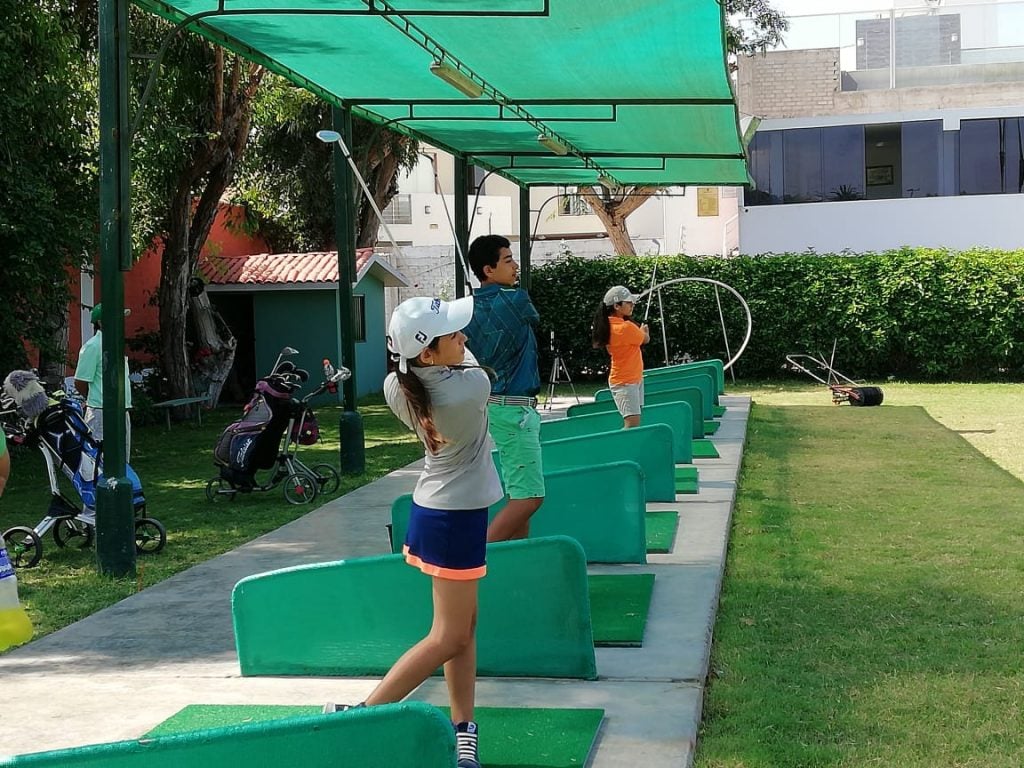 Swing practice



This first call was held in what is today the Urb. Primavera, in the mansion of the former hacienda 'El Gigante'. After choosing the land, the project that included a swimming pool, large green areas, dining room and terraces began. Immediately proposals for complementary sauna facilities emerged, as well as building a golf course.

It has service: Bar, Cafeteria, Golf cafe, Karaoke, Restaurant.

Are you a business owner in Peru?
Promote your business 365 days a year with the #1 Guide to Peru.
Gain MAXIMUM EXPOSURE with a 'Dedicated Business Profile'
Find Out More
Directions
Av. Guillermo Ganoza Vargas #850 , Urb. El Golf - Trujillo, Lambayeque
View Larger Map
Best For
Premium

Business Travellers

Mature Travellers

Families With Teenagers

Families With Children

For Her

For Him

All Ages

Couples

Groups

Golf

Links Golf

Championship Course