ChavIn Archaeological Complex
Chavín was one of the most important cultures of the pre-Inca era
ChavIn Archaeological Complex is Best For
Directions to ChavIn Archaeological Complex
ChavIn Archaeological Complex

Chavín was one of the most important cultures of the pre-Inca era. Its principal temple, located in the department of Ancash, was one of the main oracles of Peru. It was built in 1400 B.C. but was in decline by the year 500 B.C, during the so-called Formative period. People came to this center to consult the oracle and to make offerings to the gods. The supreme divinity was represented in El Lanzón or Dios Wari, a giant, carved, lance-shaped monolith, almost 4 meters tall, reached by a series of narrow underground passages.

A visit to the complex includes a tour through some of its passages and plazas. The exterior walls are decorated with a series of important heads: zoomorphic faces carved in stone that guard the temple. Other highlights of the complex include the Tello Pyramid, the Circular Plaza, the Rectangular Plaza, the North and South North Platforms, the New Temple and the Old Temple.

In the village of Chavín de Huantar, just a few minutes from the complex, the on-site Museum exhibits archaeological artifacts and important information.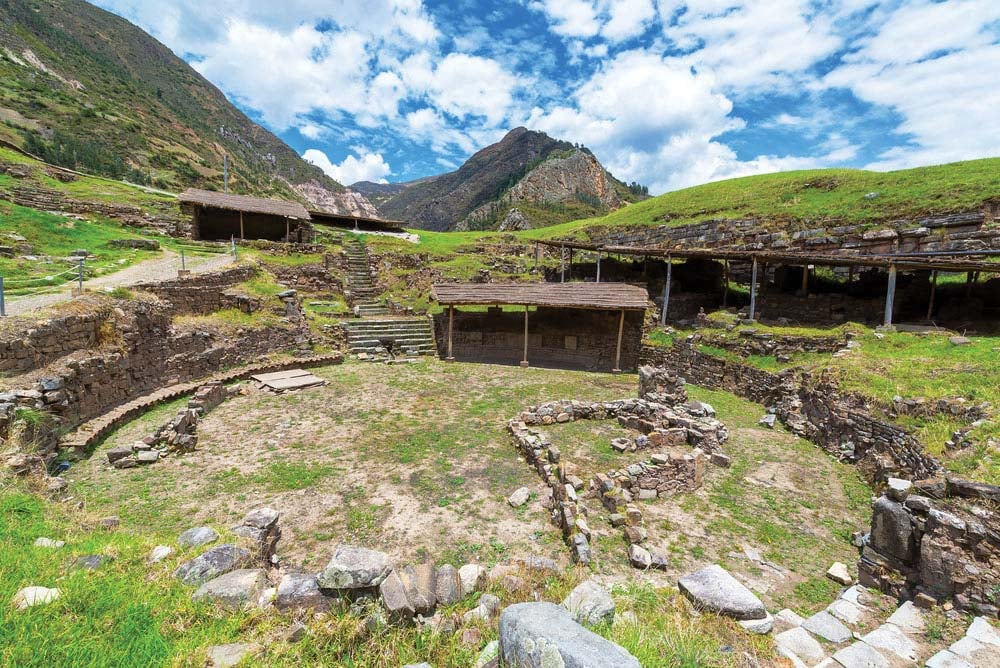 Chavin de Huantar



The journey to Chavín de Huantar is somewhat cumbersome. The road is in poor condition, but the scenery is breathtaking. It crosses the Cordillera Blanca (White Range) and offers views of snowcapped mountains and lagoons along the way.

General Information

Location: Chavin de Huantar, Áncash. 3,141 masl (10,305 fasl)
Average temperature: 18 ° C or 64 ° F (maximum 18 ° C -64 ° F-, and minimum of 9 ° C -48 ° F-)
Season: ideally between June and August, when the rain is at its mildest
Access by Land: 110 km (68 miles) south-east of Huaraz, approximately 3 hours and 30 minutes by bus