Pisac Archaeological Complex
Traveling through the Urubamba Valley, starting at the town of Pisac
Pisac Archaeological Complex is Best For
Directions to Pisac Archaeological Complex
Pisac Archaeological Complex

Traveling through the Urubamba Valley, starting at the town of Pisac, enables tourists to visit an archaeological area in the highest mountain areas. Here there are many different buildings, plazas, temples, pools and other structures, all built between the 10th and 11th centuries AD. Inca architecture continues to stun admirers with the technique used to build its enormous walls, palaces and turrets with stone blocks, all done without any type of cement or adhesive.

The Intihuatana solar observatory receives the greatest admiration. Fine quality stone carved into the shape of many hands forming a semi-circle.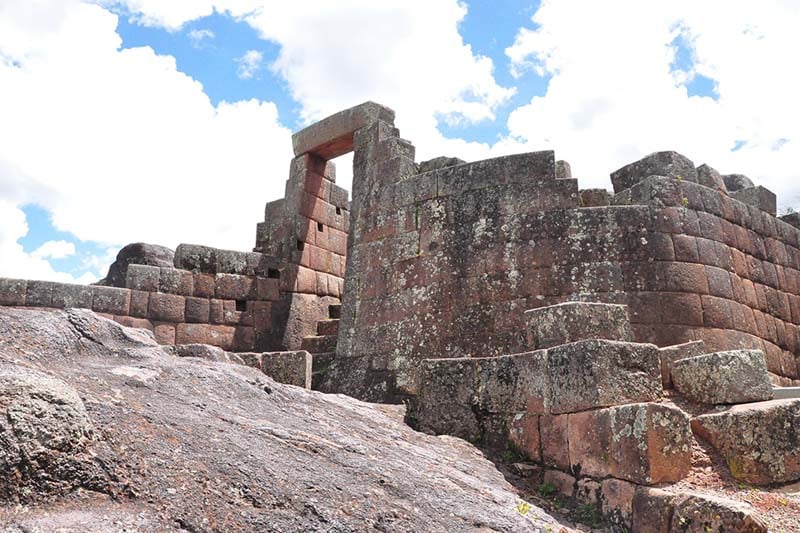 Pisac



The terraces that encircle the mountain are impressive due to the location varying from 3,000-3,450 masl (9,843 - 11,319 fasl). There are 14 different styles of broad terraces. To manage their water supply, the Incas carried out engineering works creating many channels that travel the length of the terraces, and, despite the height of construction, they even included decorative fountains.
Pisac is one of the few archaeological zones with two open tunnels cut into the hills, one which heads north for 15 meters (49 feet) and another 3 meter (10 feet) tunnel that leads to the summit.

General Information

Location: 33 km (20 miles) from Cusco (1 hour approximately).
Average temperature: between November and March, with average temperatures of 12 ° C (54 ° F), between April and October, with cold nights, sunny days and average temperatures of 9 ° C (48 ° F).
Season: Cusco has two well-defined seasons: a rainy season, between November and March, and a dry season (the best time to visit) between April and October.