Places of Worship in Qenqo and Tambomachay
Two sites near Cusco that boast remarkable ritual architecture
Places of Worship in Qenqo and Tambomachay is Best For
Directions to Places of Worship in Qenqo and Tambomachay
Places of Worship in Qenqo and Tambomachay

Two sites near Cusco that boast remarkable ritual architecture. Qenqo is an immense, rocky promontory marked by carved steps, wells, and channels, most likely for depositing the 'chicha' (traditional corn beverage) consumed during Inca rituals. The site features a semicircular patio distinguished by an isometric perimeter with a number of large niches around a thin stone, or 'wanka,' enclosed in a chamber, a kind of icon within a chapel.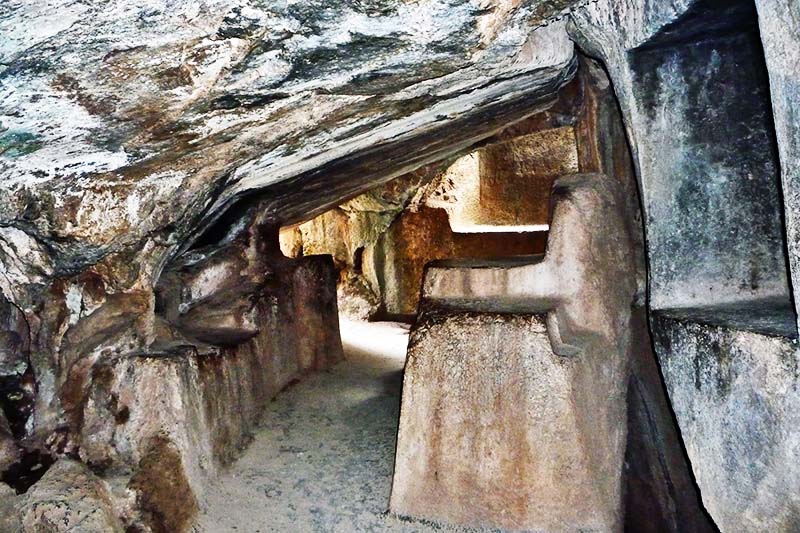 Qenqo



Tambomachay features fine architecture composed of platforms, niches, and fountains fed by spring water from higher ground. In Inca times it was a sacred place dedicated to water-worship, one of the temples situated on the Cusco 'ceque' system — a set of imaginary lines that indicate the time and place of religious ceremonies.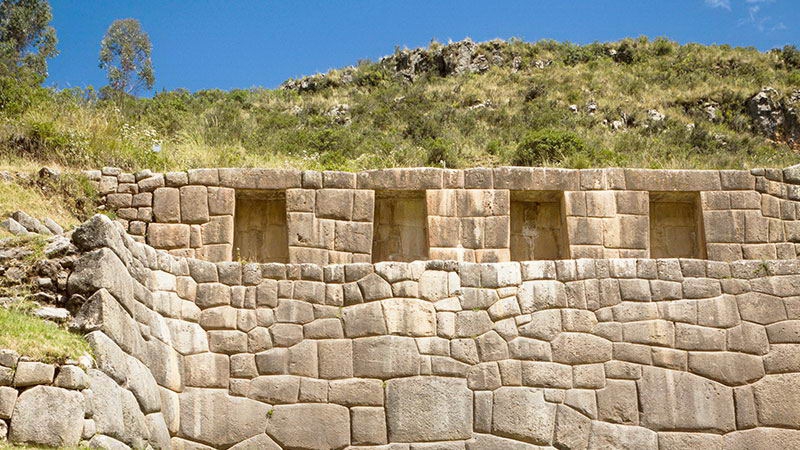 Tambamochay



General Information
Location: Qenqo is 4 km (2.5 miles) from the city of Cusco (approximately 15 minutes by car). Tambomachay is 8 km (5 miles) from Cusco (approximately 35 minutes).
Average temperature: between November and March, with average temperatures of 12 ° C (54 ° F); between April and October, with cold nights, sunny days and average temperatures of 9 ° C. (48 ° F)
Season: Cusco has two well-defined seasons: a rainy season, between November and March, and a dry season (the best time to visit) between April and October