The Ica Tambos
The Chincha culture ruled between 900 - 1450 A.D
The Ica Tambos is Best For
Directions to The Ica Tambos
The Inca Tambos

The Chincha culture ruled between 900 - 1450 A.D. They were magnificent traders, sailors and road builders. The Chincha survive as a record of the level of development they achieved: the Huaca La Centinela, a series of adobe pyramids with rectangular bases characterized by their high mud walls, and the sacred funeral urns of Tambo de Mora. Both archaeological areas are located very close to the sea.

The Chincha were conquered by the Incas, who recognized their sailing and trade experience, above all in terms of the valued spondylus mollusk (a type of oyster). The area also holds some remains of Inca architecture and there is an exhibition hall displaying pottery and other objects.

Continuing to the south-east and taking the Los Libertadores highway, which enters the central mountains, travelers come upon the Tambo Colorado, a structure believed to be the residence of the Inca or an authority that represented him in the area. The archaeological area consists of a large trapezoidal plaza with platforms, bordered by large walls and next to a hillside.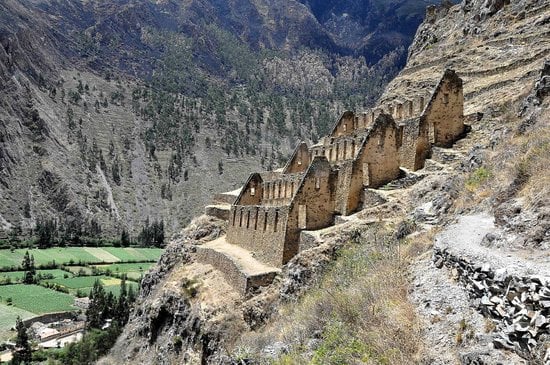 Tambo



Inside, one can visit a series of structures, types of living accommodation separated by trapezoidal windows, some of which have walls that still bear traces of red, yellow and white paint. One of the large structures has trapezoidal windows and niches, characteristic of Inca architecture, but built with adobe. There is also an area known as the Acllahuasi or Temple of the Virgins, which are also present in other places where the Inca culture developed. For more information, an exhibition hall with objects discovered during archaeological digs is open to visitors.

In Paracas, visitors can travel by boat to the Ballestas Islands, where one of the enigmas of the area can be seen: the large figure of the Candelabro, drawn out across the slopes of the arid Ica hills.
After visiting the islands, the traditional tour leads to the remains of the necropolis built by residents of the Paracas Culture (200 B.C. - 600 A.D.), whose textile art still amazes the entire world.

General Information

Location: 235 km (146 miles) south of Lima City (approximately 3 hours).
Climate: warm
Average temperature: 24 ° C - 75 ° F
Season: The region can be visited all year round, the climate is surprisingly bright and stable in terms of its weather.