Larco Museum
The permanent exhibition of the Larco Museum is a space that stimulates and inspires
Directions to Larco Museum
Larco Museum

Permanent Exhibition
The permanent exhibition of the Larco Museum is a space that stimulates and inspires, and where you can enjoy and understand the fascinating history of ancient Peru.

Visitable deposits
Almost all the museums in the world have important reservations with restricted access to the visiting public. Since its founding in 1926, the Larco Museum deposit is the only one in Peru and one of the few in the world open to the public. Knowing these deposits and walking among 30,000 classified archaeological pieces of ceramics is a unique experience.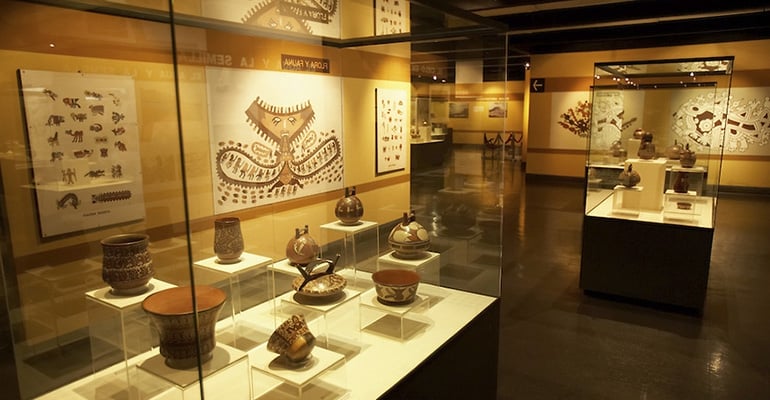 Exhibit

Erotic Room
The eroticism present in this important collection of ceramic pieces refers to the desire, attraction and union of opposing but complementary forces that allow the constant regeneration of life.

The gardens
Enjoy outdoors the gardens and plants that adorn every corner of the Larco Museum and its outdoor park.