Kayak
AdventureWater ActivitiesWater Sports
In the many less difficult rivers, where canoeing and rafting can also be enjoyed, tourists can travel by kayak
Kayak

In the many less difficult rivers, where canoeing and rafting can also be enjoyed, tourists can travel by kayak. This is especially true for the peaceful lagoons located in various regions around the country, where there are plenty of boat hire services.

The exact origin of the kayak is unknown, although the vessel has often been used as a mode of transport by Nordic peoples. According to some historians, kayak means 'clothes for traveling by water' or 'man-boats', as the vessel is characterized by the fact that generally only one person fits inside.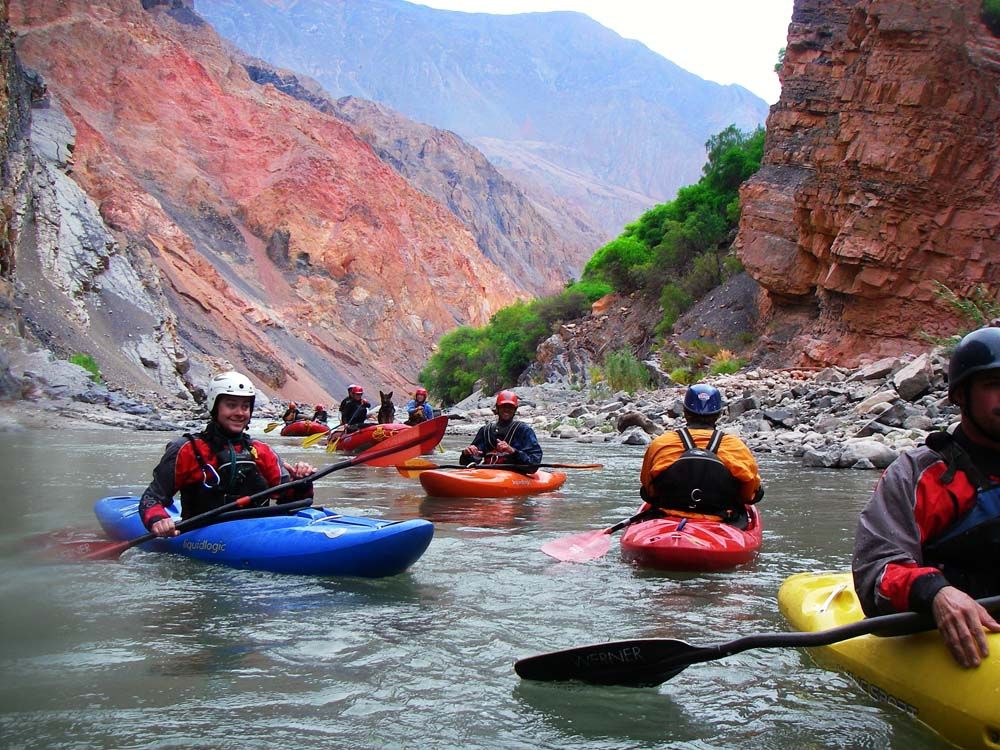 Kayaking in Peru



Kayaking requires basic control of the craft, which essentially depends on the balance of the person willing to take the risk of possibly falling into the waters of a lagoon.

It is essential to know how to swim before embarking on a trip in a kayak. In Peru, kayaks can be enjoyed in the lagoons of the coast, mountain or jungle.

Best For
Free

For Her

For Him

Backpackers

Groups

Outdoor Area