Route Santa Cruz Llanganuco Ravine
Route Santa Cruz Llanganuco Ravine

The 62 km trek begins in Cashapampa (35 km north of Caraz), continues along the Santa Cruz ravine, then ascends to the Llamacorral (Taullipamapa) base camp. The route to the base of the Alpamayo mountain follows the Cedar Gorge and crosses Punta Unión pass (4 750 masl) and passes through Huaripampa ravine before ending at Llanganuco Lagoon. The trek offers beautiful views of lagoons, snowy peaks and Andean landscapes.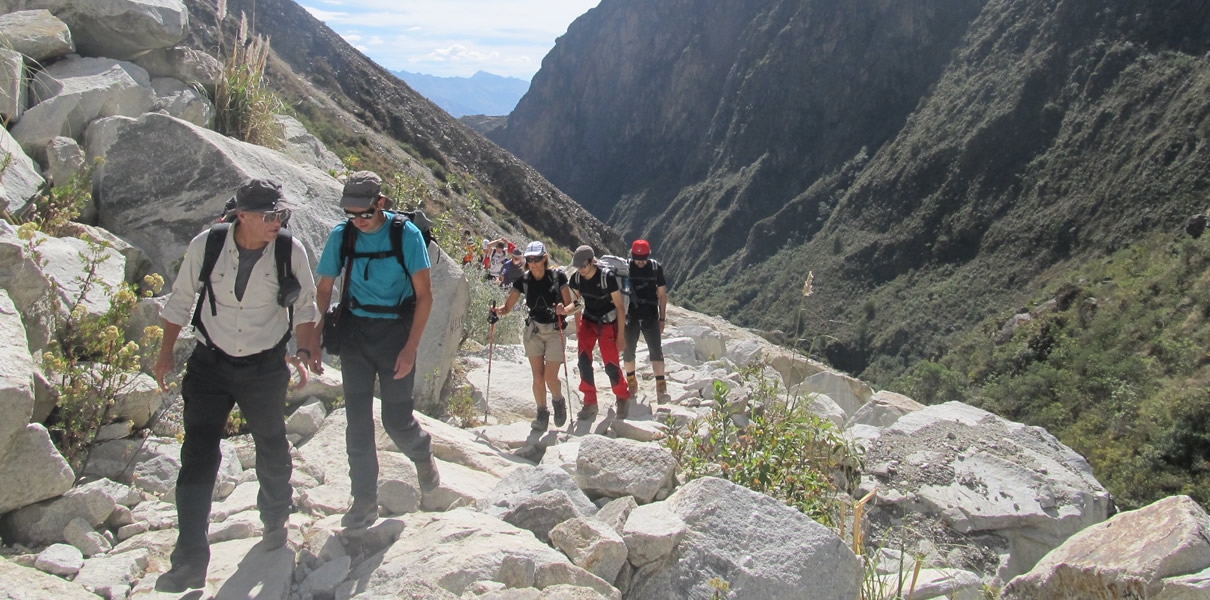 A nice tek



General Information

Location: Áncash Department. Caraz (2,256 masl), Huaylas and Yungay provinces.
Climate: Semi-dry and temperate.
Average temperature: 10 ° C
Season: From April to November.
Access by Land: Lima - Huaraz (400 km, 8 hours). There is public transport from Huaraz to Caraz (67 km to the north of Huaraz).
Level: Medium and high.
Time: 4 days
Contact Route Santa Cruz Llanganuco Ravine
Make Enquiry.
Directions