Santiago de Surco
This district is characterized by the quantity and quality of its parks. In fact it is considered as the ecological tourist district of Lima.
Santiago de Surco

Santiago de Surco was one of the first towns in Peru and was officially founded as a district in 1929. Today it is a mainly residential area of ​​the middle and upper class, although it has interesting tourist attractions that we tell you in this guide. This district is characterized by the quantity and quality of its parks. In fact, it is considered the ecological tourist district of Lima.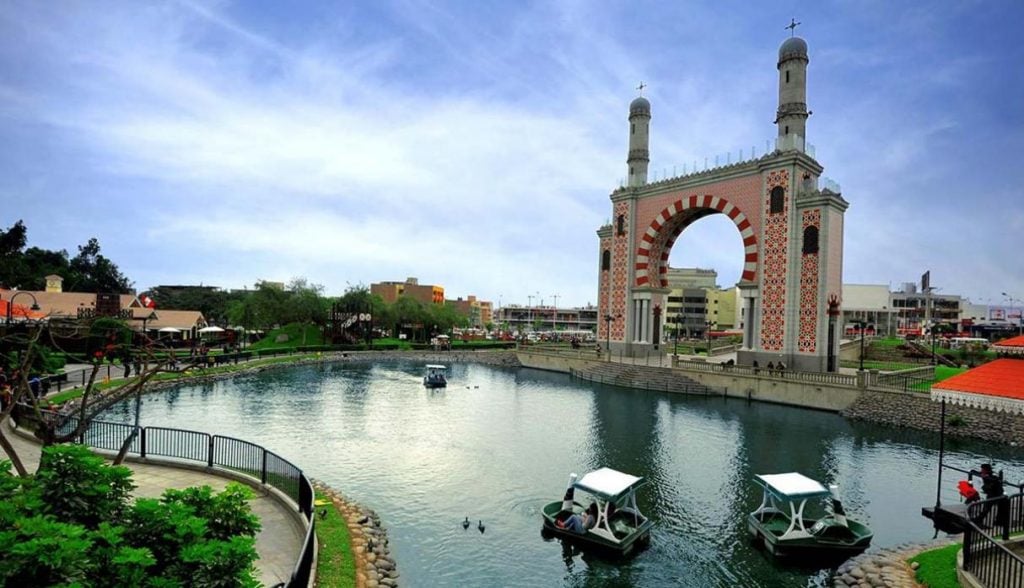 Santiago de Surco



Formerly it was a town of sinners and farmers and today it has a wine heritage, of which there are only 4 producers of wine and pisco in the district, which are the El Guayabo, San Lorenzo, and Cruceta estates and the Cruz Blanca Vineyard. This is a fairly large district so the variety of hotels is equally wide. You will find options at a good price and other much more expensive in the most exclusive areas. We recommend if you want to stay here that you select the accommodations to the Jockey Plaza sector.

What to do
The main tourist attraction of Santiago de Surco is, without a doubt, the Friendship Park. A beautiful park where you can see the emblematic mosaic arch and where the Pisco Sour Festival is held every April 22. An additional park that you must visit in this district is La Loma Amarilla on Monte de Los Olivos Avenue. It is a natural elevation where locals usually go to pass, run, take their pets and have fun and where at least 34 types of birds and a variety of trees can be observed. The main commercial center of Lima is the Jockey Plaza and is located in this district, specifically on Javier Prado Avenue. In this shopping center, there are stores of the most recognized brands worldwide, restaurants, cinemas, and supermarkets. If you plan to buy in Lima, you should not stop going to Jockey Plaza. Other visits that you must make to Santiago de Surco are to the Plaza Mayor, reopened in 1997. A square with flower gardens and that during the weekends the neighbors approach to dance music of yesteryear live, something that is known like the 'toilets.'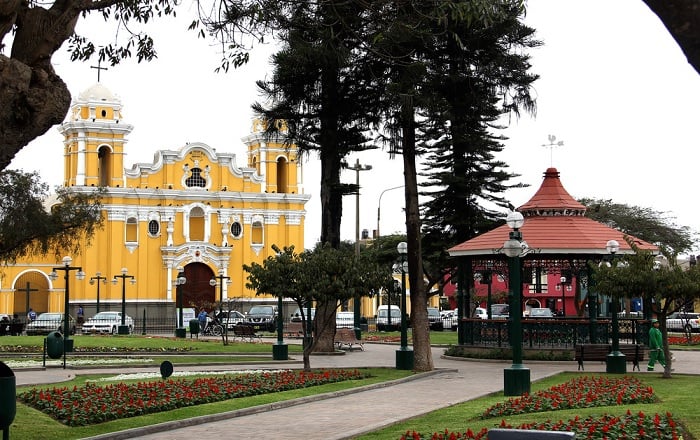 Santiago de Surco



Restaurants in Santiago de Surco
The gastronomic offer of restaurants in Santiago de Surco is perhaps not as large as in its neighboring Miraflores and Barranco districts or in San Isidro, but it is certainly excellent.
Part of these restaurants is concentrated in a sector of spring avenue where there are both franchise-type and gourmet-type restaurants such as:
The Trattoria Winery
Jose Antonio.
A little further north on El Polo Avenue, is the El Polo Marino restaurant, an exquisite place of seafood.
A classic of Lima's pizza is located in Santiago de Surco and is the La Linterna pizzeria, in its cozy atmosphere where you will also find rich Italian specialties.
Budget
Best For Whom
Families With Teenagers

Families With Children

For Her

For Him

Couples

Backpackers

Groups

Students
Best For What