Sukha Buddha Lounge
Bars Live Music Lounge Bars Night Clubs
Sukha Buda Lounge is the ideal place to enjoy a good time
Sukha Buddha Lounge

Sukha Buda Lounge is the ideal place to enjoy a good time accompanied by excellent cuisine, in a warm and unique crazy.

In Sukha Buddha Lounge you can live in a state of constant happiness, as the name says; The climate, the harmony of its architecture and decoration, will make you live an unparalleled experience and ideal to enjoy a pleasant moment with your partner or with friends.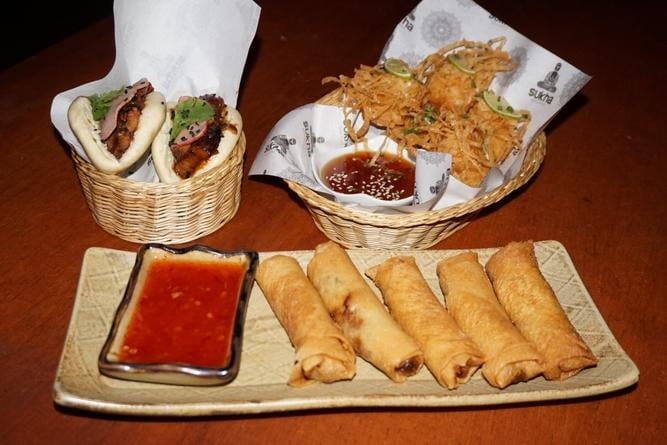 Grab a bite!



Sukha highlights the imposing sculpture of Buddha, which becomes a presence so real that you feel that its majestic height of more than 6 meters is vigilant and attentive to each of your movements.

Budget
Best For Whom
Business Travellers
Mature Travellers
For Her
For Him
Couples
Groups
Party Animals
Students
Best For What
Fine Dining
Cocktails
Beer
Quick Bites
Girls' Night Out
Boys' Night Out
Late Nights
Wine