Hang-gliding and paragliding - Alley of Huaylas
The Callejón de Huaylas, and the cities of Huaraz and Carhauz in particular, contains various areas from which to start a hang-gliding and paragliding flight
Hang-gliding and paragliding - Alley of Huaylas is Best For
Directions to Hang-gliding and paragliding - Alley of Huaylas
Hang-gliding and paragliding - Alley of Huaylas

The Callejón de Huaylas, and the cities of Huaraz and Carhauz in particular, contains various areas from which to start a hang-gliding and paragliding flight. But the most well-known spot is the Yungay Pan de Azucar (Sugar Loaf) mountain. From the air, one can better appreciate the contrast of the Cordillera Negra with the Cordillera Blanca, where the Huascarán peak is located.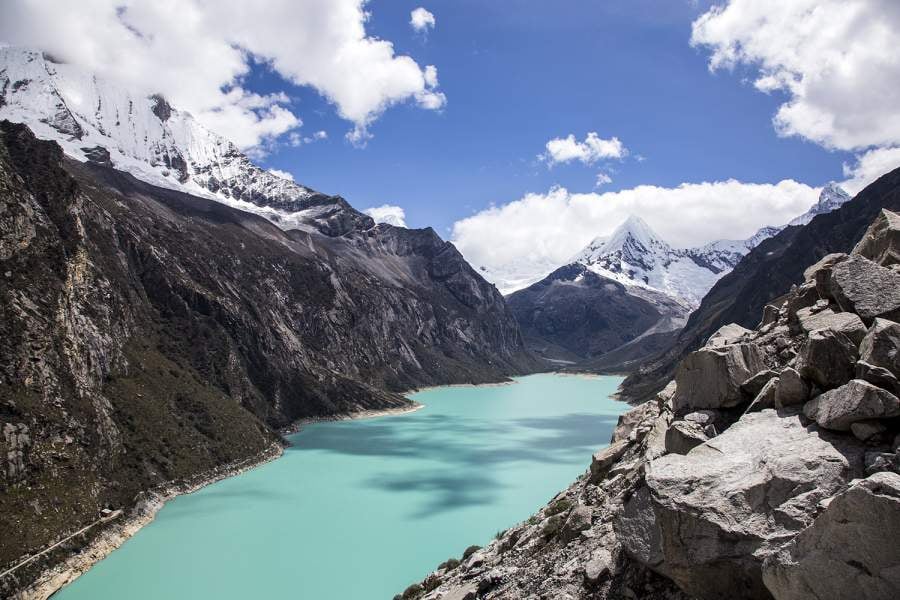 Alley of Huaylas



• Cerro Buenos Aires in Yungay (ridge lift and thermal gliding)
• Huinchus in Caraz (specifically for experts)
• Willcacocha (thermal gliding, landing near the town of Santa Cruz)

General Information

Location: Áncash Department. Huaraz, Yungay and Carhuaz provinces.
Climate; Semi-dry and temperate, rainy in the summer ..
Average temperature: Maximum temperature 29 ° C and a minimum of 4 ° C
Season: Between April and October.
Access by land: 408 km from north-east Lima (8 hours by bus and 55 minutes by plane).