Peru's Lakes, Lagoons, Waterfalls and Rivers
Exploring the waterways of Peru
Peru's Lakes, Lagoons, Waterfalls and Rivers is Best For
Directions to Peru's Lakes, Lagoons, Waterfalls and Rivers
Peru's Lakes, Lagoons, Waterfalls and Rivers

Water, the essential element of life, in its descent from the snowy peaks of the Andes mountain range, forms lagoons, lakes, rivers and various waterfalls.

The lakes and lagoons in Peruvian territory were created by glaciers (a product of melting mountain snow) or tectonic shifts (formed by the sinking of the Earth's crust). In its descent, from the Andean summits and mountains, water travels through plateaus and valleys, even reaching the arid zones of the coast, forming oases or lagoons.

Colored sky blue, dark blue, green or turquoise, the water provides natural attractions that bring life with it as it passes through different towns, generating energy, guaranteeing the growth of crops, providing habitat for many fish and providing for other human needs.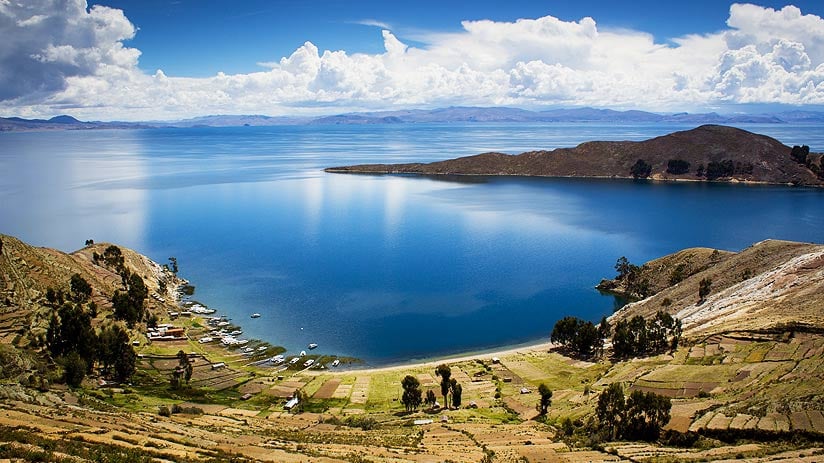 Lake Titiicaca



Peru has more than 12 thousand lakes and lagoons, most of which are on the eastern slopes of the Andes mountain range. The largest and most important lake in the country is Lake Titicaca, the highest navigable lake in the world. Next in size are Lake Junín and the Laguna de Arapa.

Most of Peru's rivers were formed by the thawing of the glaciers found in the Andes Mountains. Others are seasonal; a product of the extreme climate phenomenon known as 'El Niño'. (ENSO).

The River Amazon deserves a special mention, since it is considered to be the widest and - according to the latest studies - the longest river on the planet. It rises in the highlands of Caylloma province, in the department of Arequipa, and then continues for many kilometers until it meets the Rivers Marañón and Ucayali, at which point it takes the name Amazon. Its waters empty into the sea at 170 thousand cubic meters a second and it has more than 2 thousand species of fish.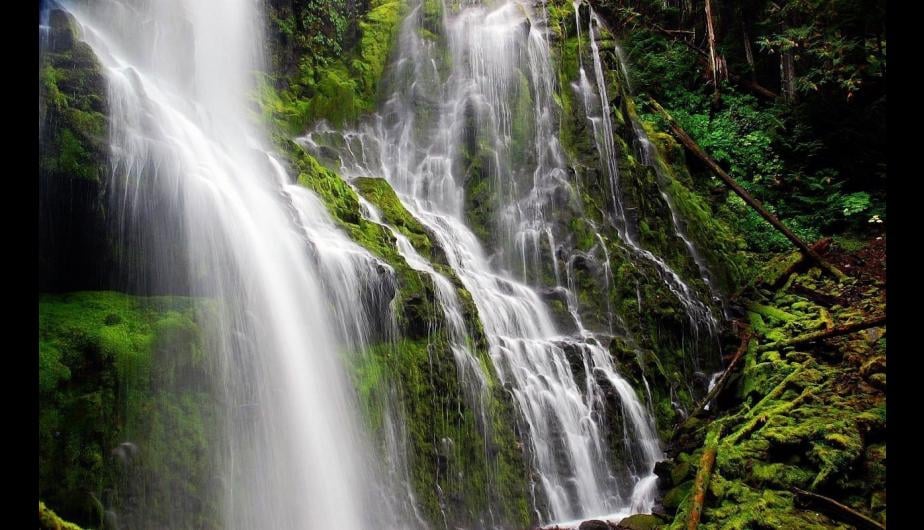 Tres Hermanas Waterfalls



Due to the complex geological history of the Andes, Peru also has a number of hot springs and geysers scattered around the coastal, mountain and jungle regions of the country. The most famous hot springs are the "Baños del Inca" in Cajamarca, where Francisco Pizarro met the Inca Atahualpa. There are also geysers in areas with high volcanic activity, with the best known places being Pinchollo in Arequipa and Calientes in Tacna.

Waterfalls are formed when a watercourse comes up against a surface that is resistant to erosion, generating leaps or falls. Some are not too far from roads but others only reveal their beauty after several hours of walking through dense vegetation. The highest waterfall in Peru is called Tres Hermanas, (Three Sisters) and is located in the department of Junín, with a total height of 914 meters.

On the other hand, the Gocta Waterfalls, in the district of Valera, Bongorá province, in the department of Amazonas, has a total height of 771 meters and a drop of 540 meters, which makes it the fifth highest free-falling waterfall in the world.