Cusco on a day of excursion: travel the incas ruins
Adventure Arts & Culture Inspiration Lifestyle Top 10
On your trip to Cusco in one day, you should know that there is a General Tourist Ticket, a pass that allows you to enter and visit the different attractions. In addition, other options at your disposal to enjoy those 24 hours in the navel of the world.
Cusco Tourist Ticket
As an alternative, you have the availability of the
Partial Tourist Ticket
for travelers who have little time or to visit specific places. There are 3 Partial Tourist Tickets, each offering one of the general ticket excursions. For this case of
Cusco in one day
, we will take Circuit I, which will take you to witness the wonders of Sacsayhuaman, Q'enqo, Puka Pukara and Tambomachay.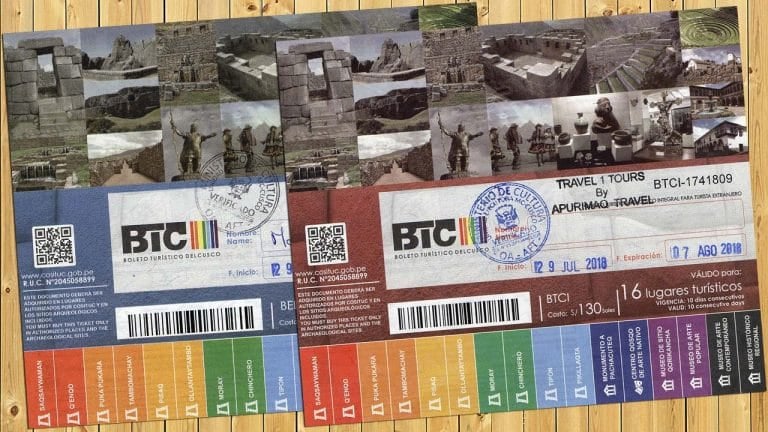 Cusco Tourist Ticket
Partial Tourist Ticket Rates
The Partial Tourist Ticket of any of the circuits for National Tourist is 40 Nuevos Soles - PEN and for International Tourist, 70 Nuevos Soles - PEN. You have to deliver your ticket at each place for validation. It should be noted that, these prices are indicative to 2019, so it is your responsibility to find out the updated prices when
traveling to Cusco
.
A great alternative that I recommend is to book a
Guided Tour of Cusco and its 4 Ruins
. An ideal option where they will tell you about the essential places and their curiosities.
White Christ
Just like Rio de Janeiro, Cusco has its 8 meter high white Christ. This monument considered protector of the
Catholic faith
is on the hill Pulamoqo, which means
Cerro Rojo
located 3,575 meters above sea level.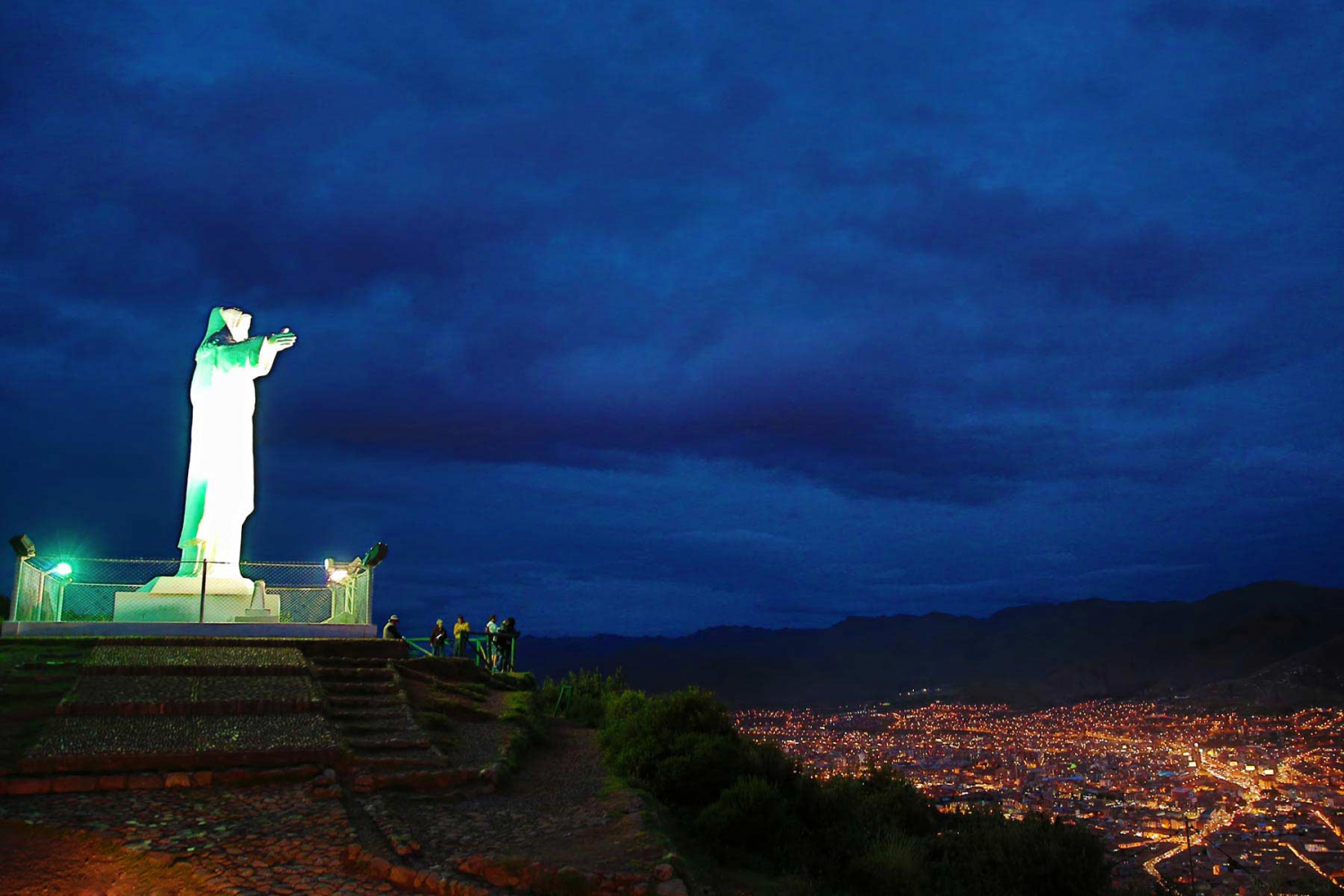 White Christ, Cusco
Although it is not included in the tourist ticket, when you are inside Saqsayhuaman, there is a path that takes you to the
White Christ of Cusco
, to appreciate beautiful views of the city for free, so the small effort is recommended although be careful with the "altitude sickness".
Sacsayhuaman
Sacsayhuaman
at 3,600 meters high comes from two Quechua words, Saqsay meaning satiation, and Waman: hawk. This spectacular fortress was started by the Inca Túpac Yupanqui and finished by Huayna Cápac. During the colonial era, part of the stones were used for the construction of the
Cathedral of Cusco
and other churches of the city that are worth visiting.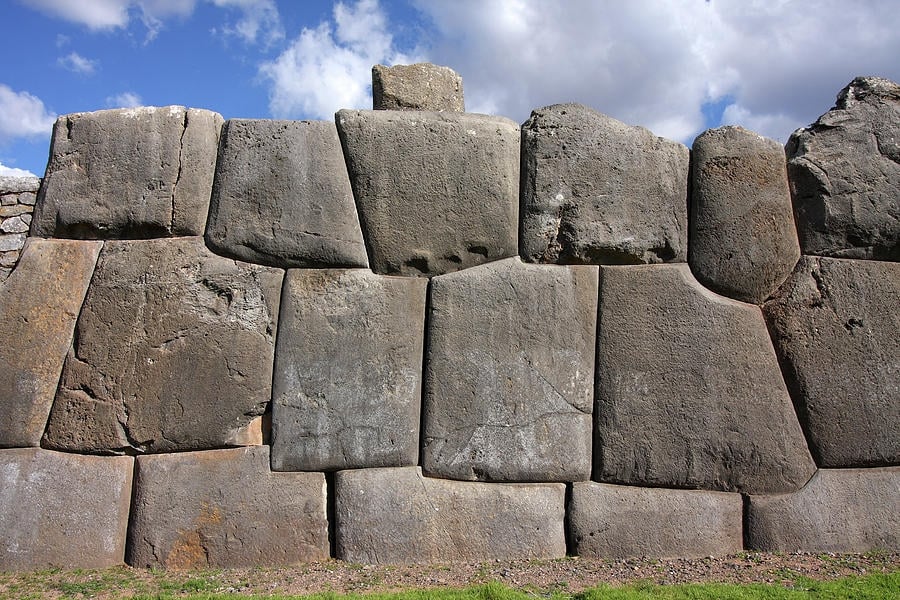 Sacsayhuaman
Qenqo
Kenko or Qenqo
is an
Inca complex
located at the same height as Sacsayhuaman on Socorro hill. In his glorious life it was a sanctuary, built with limestone extracted from the same place. Qenqo has different main sectors such as the Sacrifice Hall, which is an underground chamber. There is also a stone table, which was possibly used to mummify the bodies of the Inca nobles or to make human sacrifices.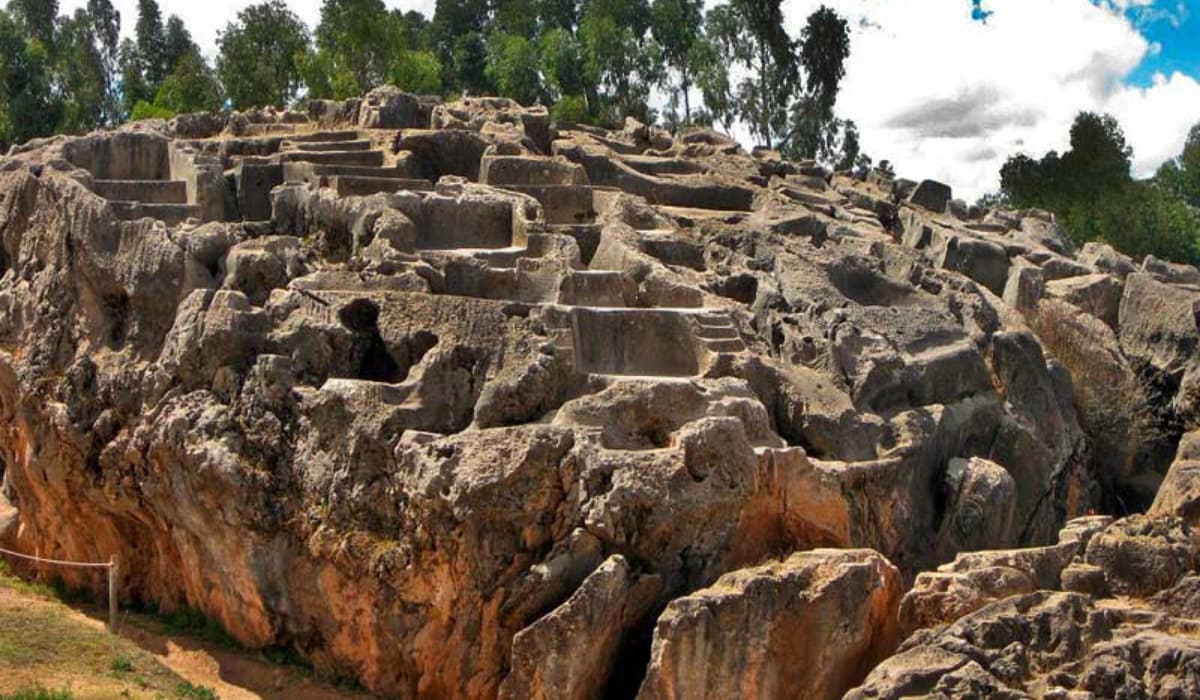 Qenqo, Cusco, Peru
Tambomachay
This is the last stop on the Cusco tour in one day, but no less important than the previous ones. The
Quechua meaning of Tambo
is "collective lodging", and Machay "rest" for what is known as "
The Bath of the Inca
", as it was the favorite resting place of the Inca emperor.
Today, the two aqueducts that bring water from a well located in the upper part that runs to a stone cistern are preserved.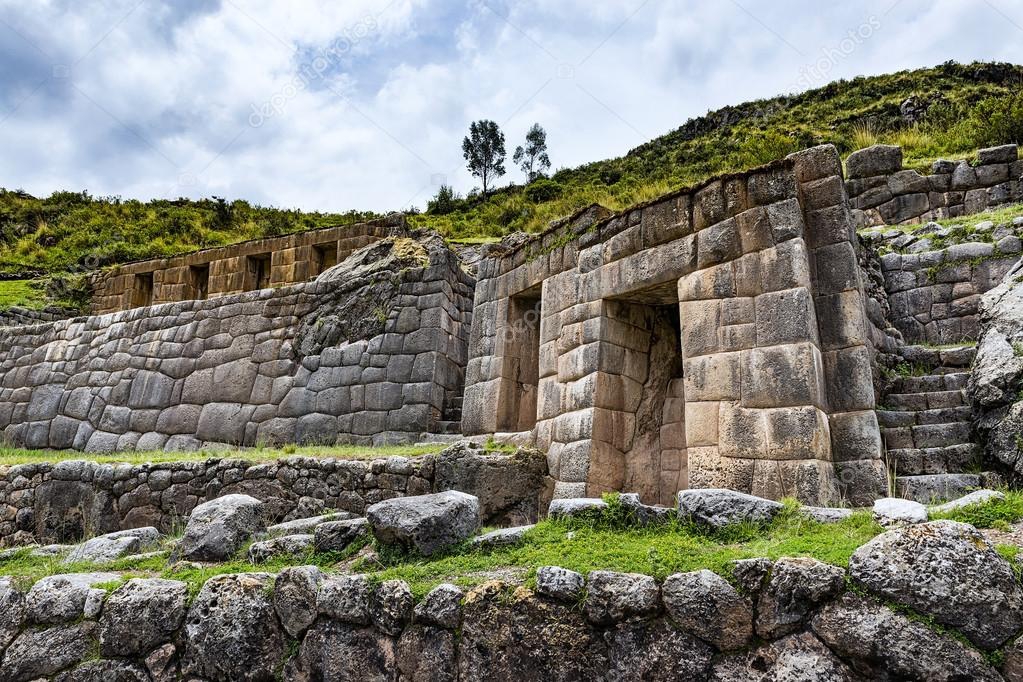 Tambomachay Inca Ruins