Halloween: 4 cocktails inspired by the date you can prepare
Celebrities Food & Drink Opening Party Parties
On Halloween it is usual for people to meet with friends to relax while they consume some snacks or drinks, since the next day is a holiday. To give a different style to that meeting, you can surprise attendees with drinks inspired by the date.
1. FRIDAY 13TH COCKTAIL
2 ounces of pisco
4 ounces pumpkin juice
1/2 ounce passion fruit juice
1 ounce tamarind syrup
3 ounce of perfect love liquor
Preparation Mode: In a shaker place all the inputs and beat for a few minutes, and voila.
2. COCKTAIL DEATH
Crushed Strawberry
1 drops of coffee liquor
1 1/2 anise
1/4 lemon juice
1/4 of grenadine syrup
Amarula liquor droplets
Preparation Mode: Develop in layers and put the crushed strawberry in such a way that it looks like human flesh.
3. COCKTAIL THE JASON
2 ounces of pisco pischo
1/2 ounce gum syrup
1/4 ounce passion fruit juice
1/4 ounce of laichi liquor
1/4 ounce blue curacao
Joker Eye Decoration
Preparation Mode: Beat everything in a shaker and then put elastic dough to give the effect to the eye of the Joker.
4. COCKTAIL HALLOWEEN
2 ounces cherry vodka
1/2 ounce anise
1/2 ounce of lemon
Complete with cola soda
Preparation Mode: Make layers to highlight the dark color that gives the Halloween hue.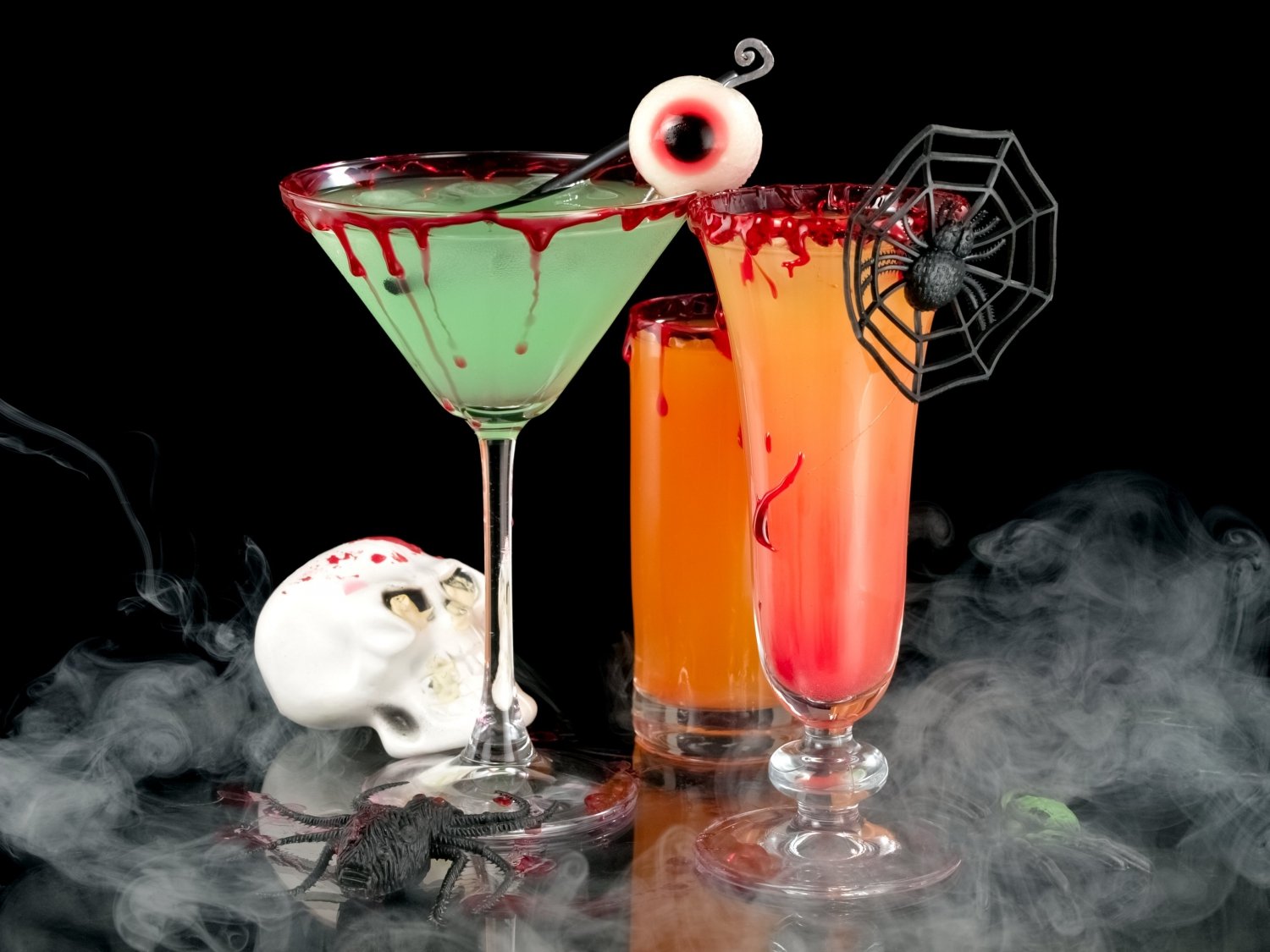 Halloween Cocktails