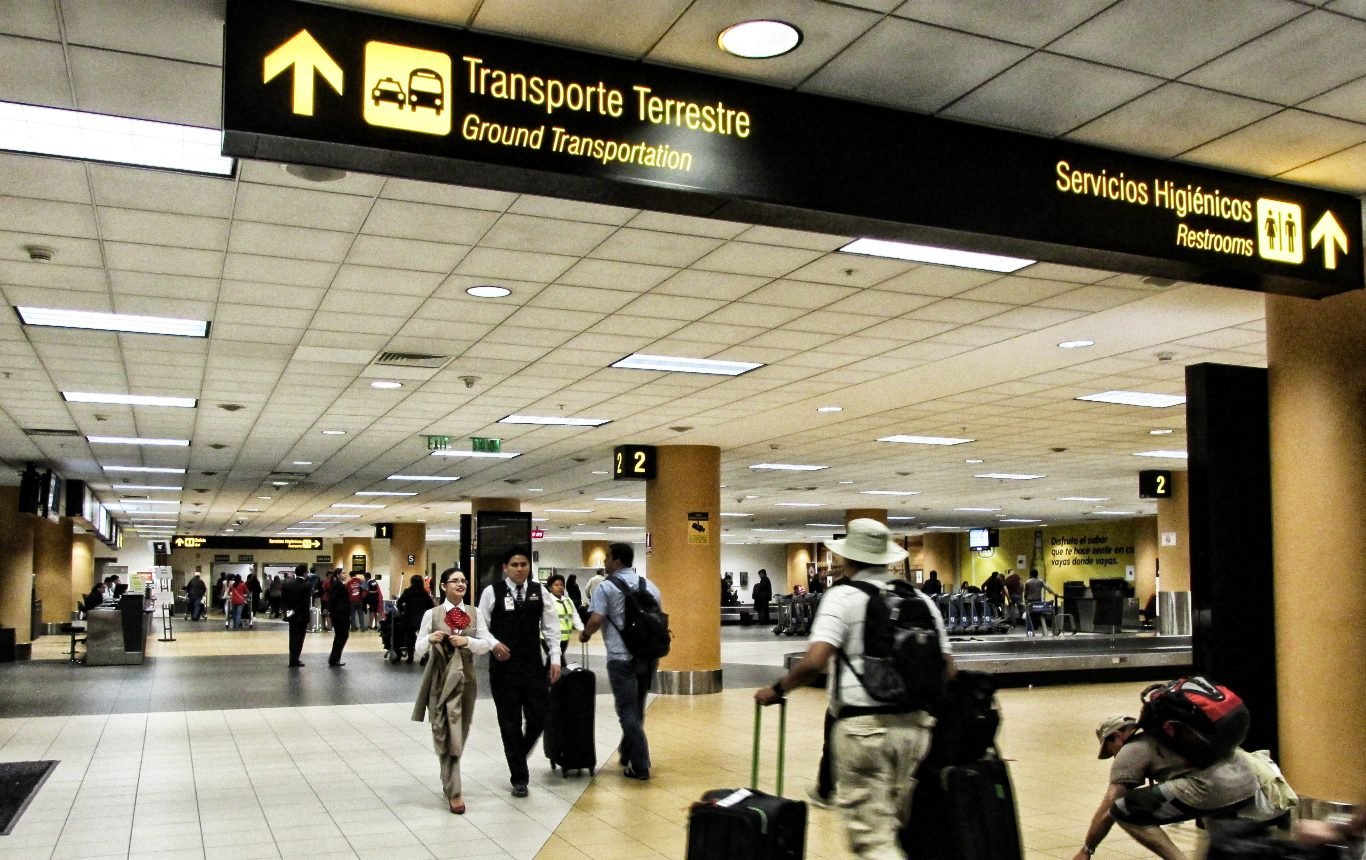 How to get from lima airport to the center and miraflores
Adventure Family Fun Lifestyle Press Releases
In this article I help you to know all the possible options and transfers to get from your Lima airport to your hotel or accommodation in the city or in Miraflores, the most popular neighborhood for tourists.
Jorge Chavez International Airport
Lima airport
is located in the
area of ​​Callao
, a constitutional province somewhat famous for being somewhat dangerous and insecure although it depends on the area. It is not so big for an important capital, although by 2019 it has a terminal that allows the easy connection of arrivals and departures of national and international flights. All in one.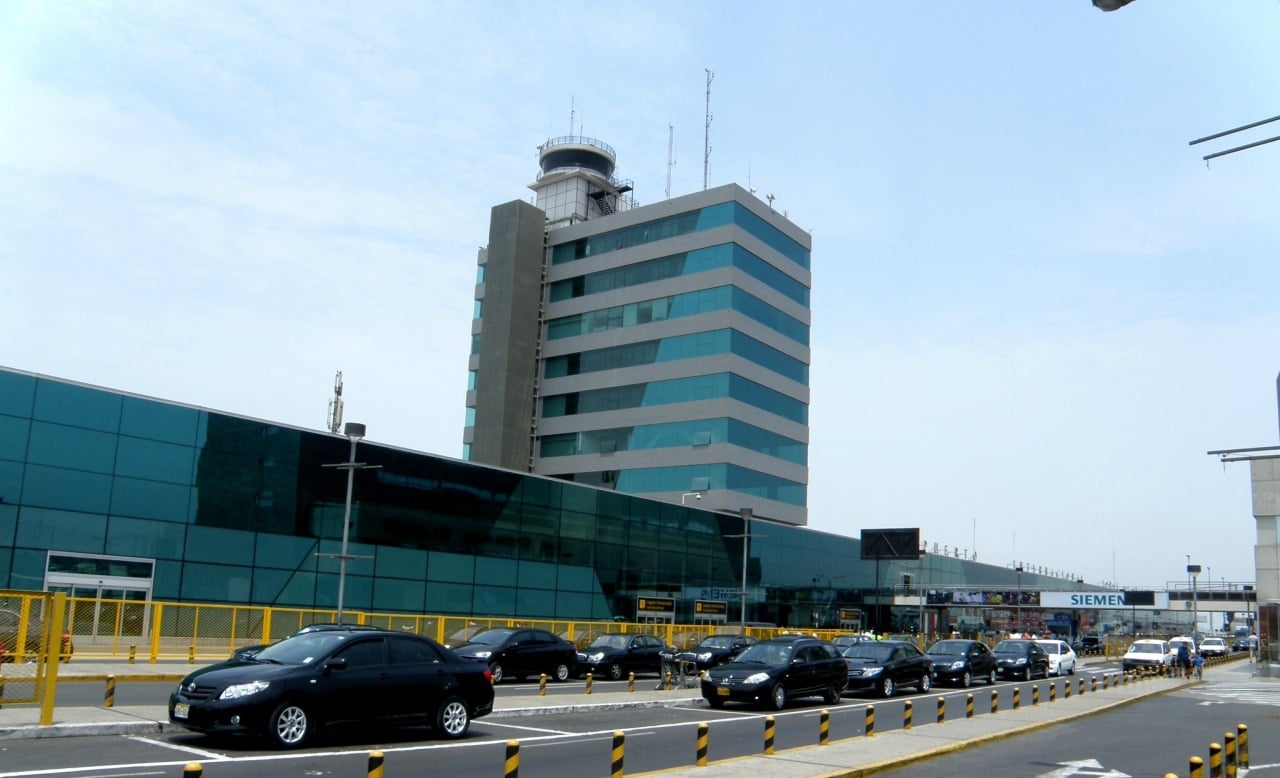 Jorge Chavez International Airport
Transportation alternatives to go from the airport to the city center or some districts such as
Miraflores or San Isidro
are limited as far as the infrastructure allows. There is no train or subway to get to those neighborhoods in Lima.
Distance from Lima airport to Miraflores
For you to have a reference, the distance between the airport and Miraflores can be about 20 km according to Google Maps depending on the place of your accommodation. If you see the map you have two alternative routes if you drive from the airport to the
Miraflores Oval
.
Arrive downtown Lima or Miraflores by private transfer
Perhaps this is the fastest and zero complication option to get from
Lima airport to your hotel
or accommodation, without having to think hard. When I have been to Peru several times with friends or family, I have preferred to take this alternative and not be worried.
Express Lima bus
This service is something new in relation to other cities in South America, and it becomes the
official bus transport
from the Lima airport. In this link you can see and book your ticket.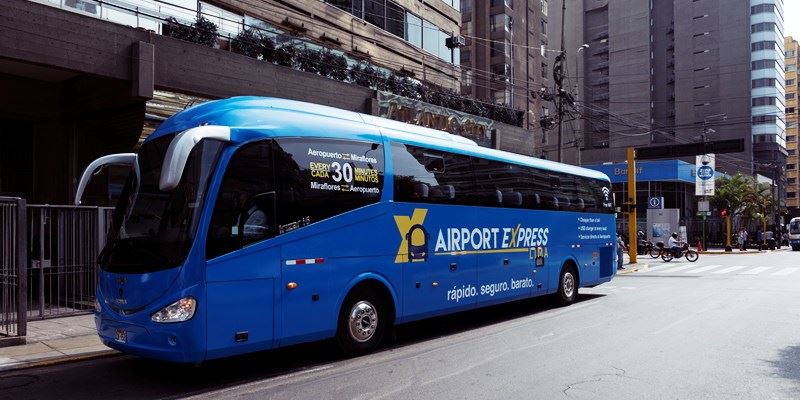 Express Lima bus
It offers the route of transport of passengers between the airport of Lima and Miraflores, of the most tourist and safe neighborhoods of Lima. It also operates the service back from the Miraflores
bus to the airport
. It is a type of tourist bus that has between 40 and 50 seats semi-beds, equipped with free WiFi, security cameras, USB chargers, toilets and TV. In addition, they have no luggage limits.
Schedules and stops
This private company has at least 29 daily departures during the 365 days of the year at established times. From the Airport between 7AM until 12AM. And, from 6AM to 10PM from
Miraflores
to the airport.
The journey between the airport and Miraflores can take between 50 and 60 minutes (according to Google Maps), depending on the traffic that can be heavy during peak times. Here you can book tickets.
Prices
You can buy tickets online here and in the baggage claim area by credit or debit card. Anyway, I always recommend buying online at this link.
In addition, you can do it on the same bus (cash payment only). Rates for 2019 are 8 USD or 25 PEN for the journey from the airport to Miraflores or 15 USD or 48 PEN for round trip.
As I read on their website, travelers who buy tickets online have preference over the other options.
Special rates
Free: children under 4 years.
Between 4 and 15 years: the price is USD 6 (one way) or USD 12 for round trip.
Residents in Peru
Adults: The fare is 20 PEN for one way and 35 PEN round trip.
Free: children under four (4) years.
Between 4 and 15 years: the price is 10 PEN (one way) or 20 PEN for round trip.
Official taxi for Miraflores and other neighborhoods of Lima
To get to other districts of Lima such as
San Miguel, Barranco, San Isidro, Surco
... I recommend you take an accredited taxi at the airport because they have established prepaid rates and you do not have to negotiate or haggle the price. I think it is also a good safe option to go to your accommodation from the airport.
Uber also works in Lima
, if you don't have an account you can take it from this link.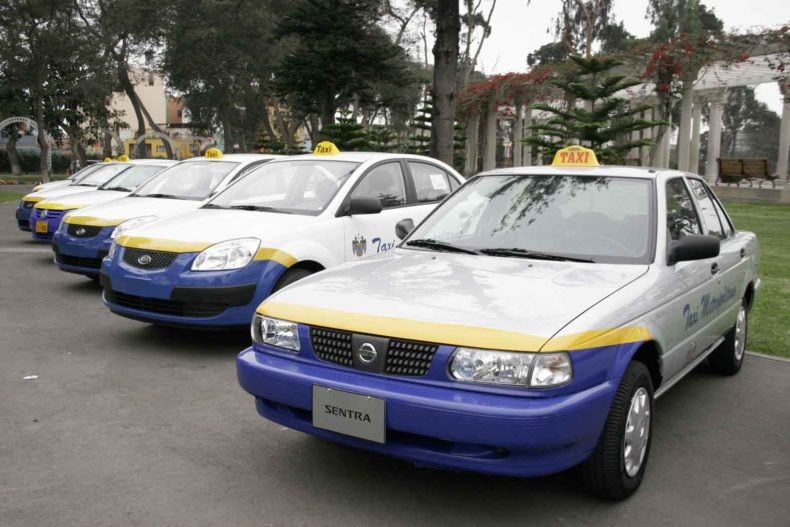 Official taxi for Miraflores
The official companies at the airport are: Taxi 365, Direct Taxi and Green Taxi. You find them in the baggage claim area or in the public area of ​​the terminal.
Public transport
If you have someone who passes by you, they may help you with other alternatives or means of
public transport
such as combis, although I do not recommend it if you go on your own or for the first time. You have to be very risky to do this because sometimes not even the locals do it.
When I lived in Lima, I was careful with this and preferred to take a familiar taxi from a family member or friends. I called them and they came to pick me up and take me to the airport from my house in Miraflores.
Written by:
Peru Local Expert
PUBLISHED: Sep 7th 2020