La Mina Beach: ideal place to relax with the sound of the sea
Adventure Hot List Lifestyle Mini Break
The name of the place is due to an old coal mine that was near it.
WHAT TO DO?
One of the
characteristics of this beach
is that people can live with the various fish and sea lions of a South American hair (Otaria flavescens) that live on the site. Previously you could camp, but now it is forbidden to take
care of the place
.
HOW TO GET?
Bus
- There are two options,
go directly to Paracas
and take a
taxi to the beach
(cost approximately 60 soles) or get off at Pisco and in the Plaza de Armas of the Province to hire a tour
Tours
- If you want to avoid driving or having to change to arrive
Tips
- You should always wear sunscreen, sunglasses and a brimmed hat. Have several bottles of water and a cooler to protect your food. During the night the wind is very strong, so you need to include windproof jackets and warm clothes in your suitcase. An umbrella will help you protect yourself in the most intense hours of sun.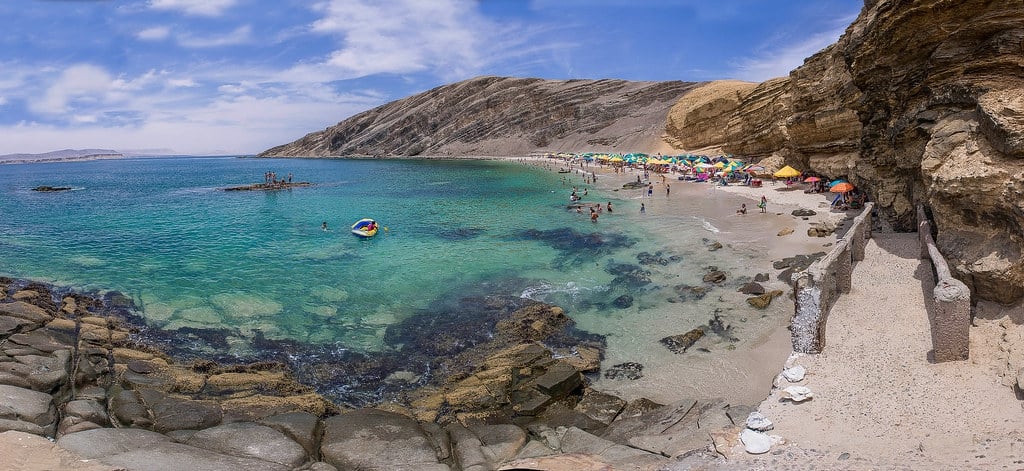 La Mina Beach, Peru