Lima, peru in 1 day: essential of the historical center
Arts & Culture Family Fun Lifestyle Top 10
In this publication I suggest plans and essential things to see in Lima in one day if you have 24 hours in the only South American capital that has access to the sea.
How to get from Lima Airport to Downtown and Miraflores
For this section I wrote a complete article: How to get to downtown and
Miraflores from Jorge Chavez airport
. If you want zero complications, you can also book a private transfer to your accommodation in Lima.
Larco Museum
If you have to choose the Lima museum in one day, go to the
Rafael Larco Herrera Museum
, one of the 25 best museums in the world located in the Pueblo Libre district. When you go, the first thing to see is a video that provides important information so that the visit makes sense. Once inside, you will discover a large collection of pre-Columbian art that helps you understand the
fascinating history of ancient Peru
. General admission for adults is 30 PEN (Nuevos soles) and free for children up to eight (8) years. This museum is also a place to try typical Peruvian dishes in its
cafe-restaurant
.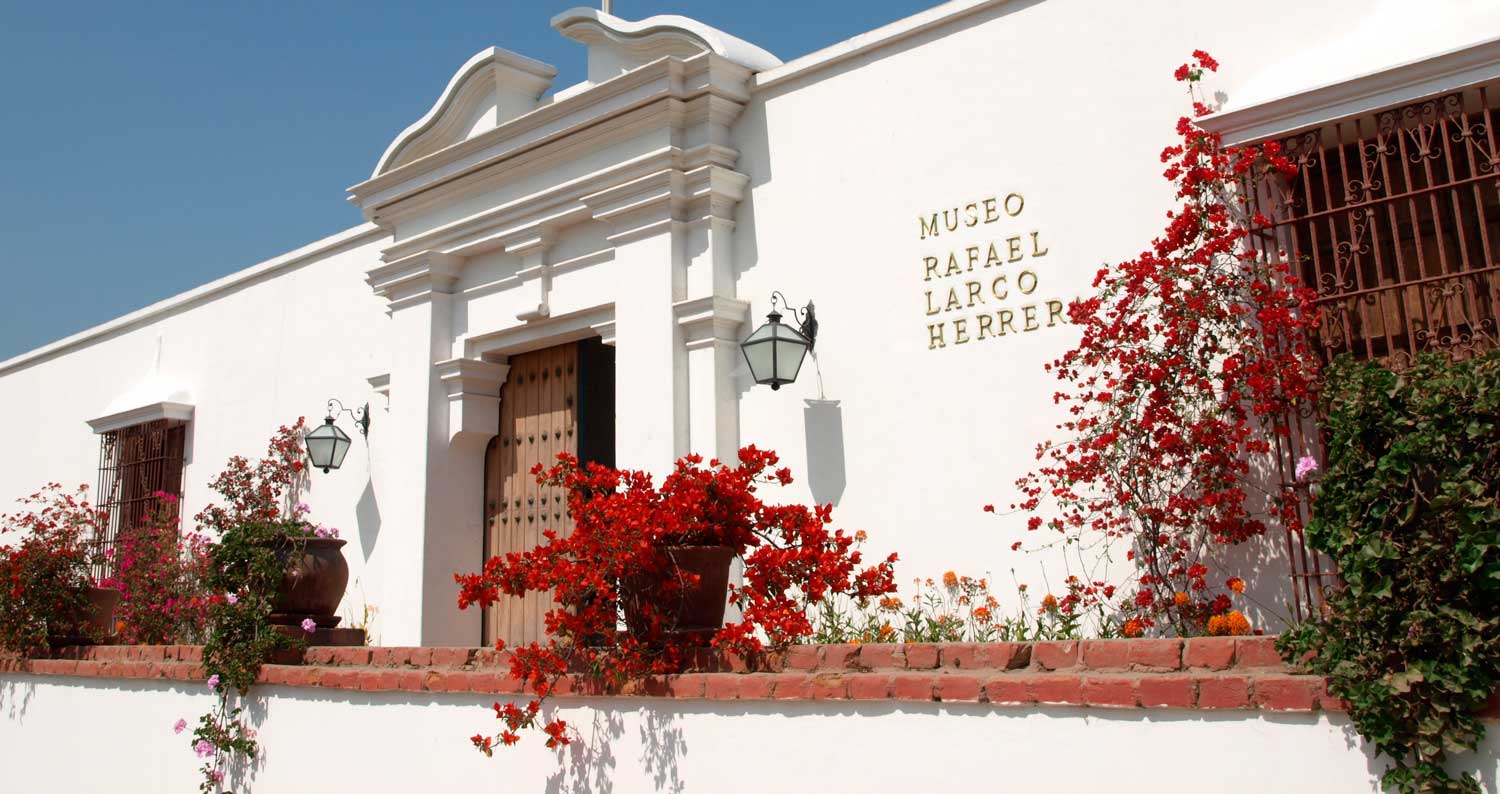 Larco Museum, Lima, Peru
Plaza de Armas de Lima: Places of Interest
Also known as the
Plaza Mayor
. It is one of the most beautiful squares in Peru with a clear colonial style. Around it are several emblematic buildings such as the Government Palace of Peru or Casa de Pizarro, a place that was home to the representative of Spain during the Viceroyalty and current headquarters of the President of the Republic. If you are near 11:45 AM and 5:45 PM you will have the alternative to see the changing of the guard that takes place from Monday to Sunday. Also, there is the
Cathedral of Lima
that combines the Gothic and Baroque style; the Parish of the Tabernacle; the Archbishop's Palace of Lima, the Municipal Palace of Lima and the Union Club.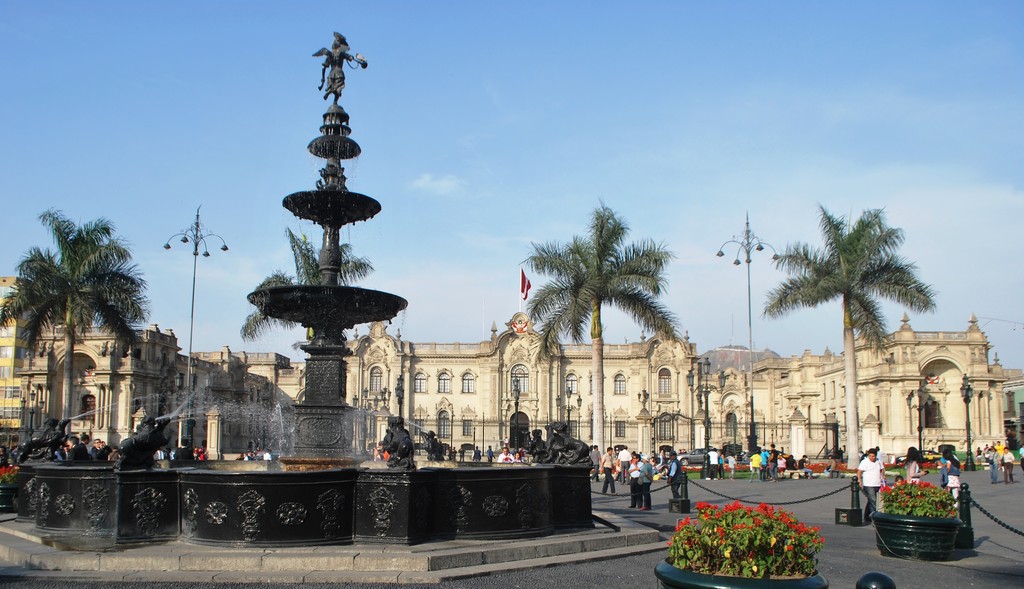 Plaza de Armas de Lima, Peru
One of the best known routes that end or start in this square is the Jirón de la Unión, a pedestrian street with shops and beautiful buildings that ends in
Plaza San Martín
, in case you decide to walk there.
House of Peruvian Literature
The House of Peruvian Literature is a place to spread knowledge of
Peruvian literature
. If you are a literature lover, this is the ideal place to discover old books with a curious decoration of stairs and walls with texts. There are two libraries: Mario Vargas Llosa's and one for children. If you feel like it, there is a cafe overlooking some old rails. Admission is free.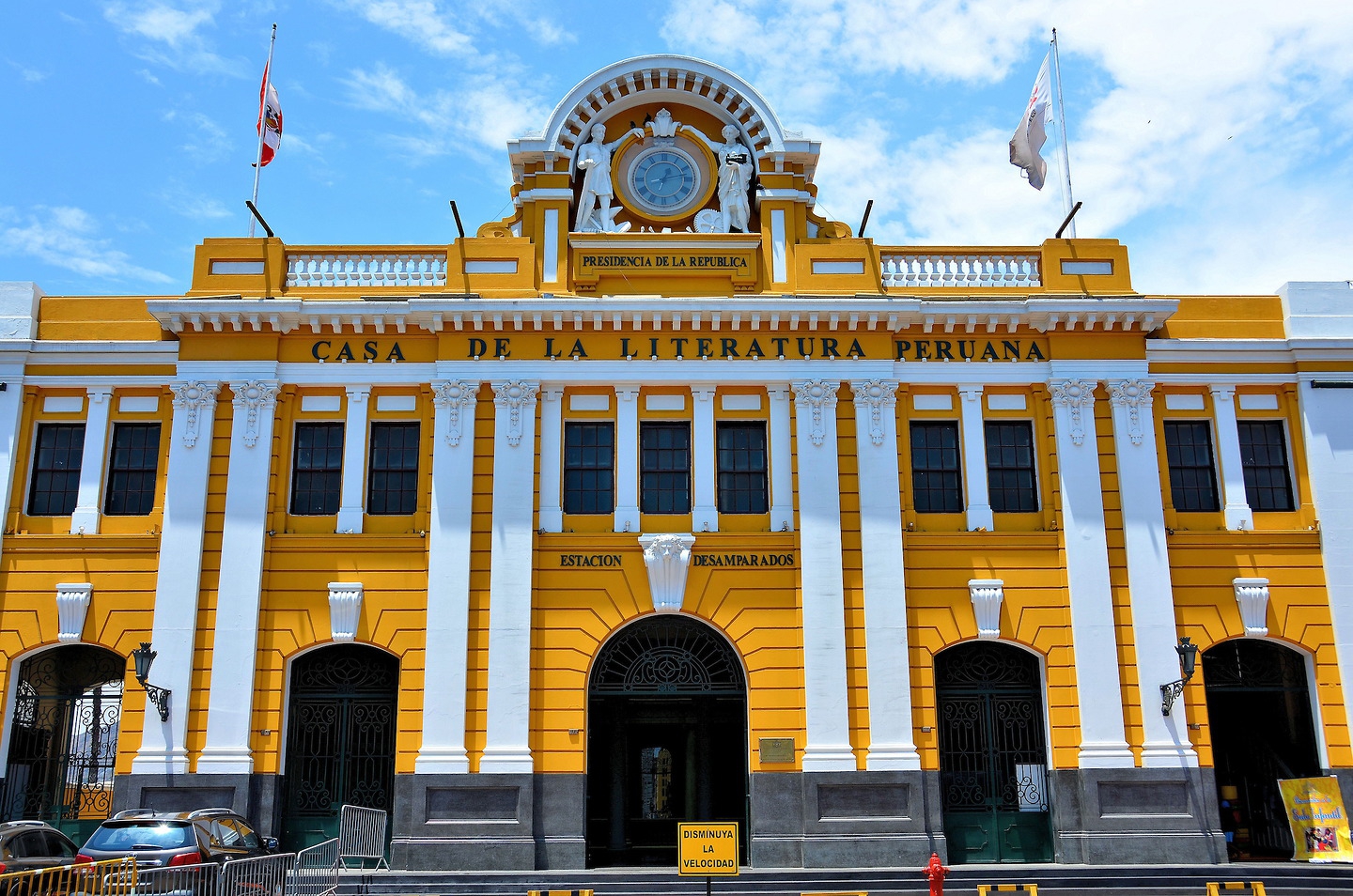 House of Peruvian Literature, Peru
Basilica and Convent of San Francisco de Lima
It is a very important stop of clear baroque style to continue knowing the
history of Lima
. The central square attracts adults and children for the large number of pigeons that can be fed and give a special magic to the ride. One of the essential activities is to visit the underground Catatumbas found in 1943, an experience that has a rate of 15 PEN (nuevos soles).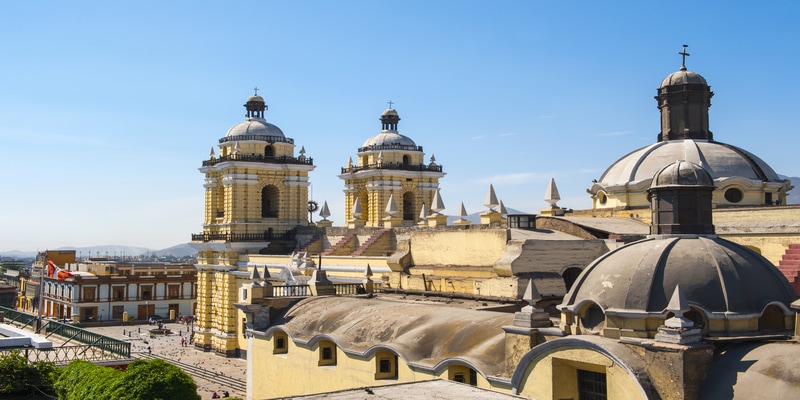 Basilica and Convent of San Francisco de Lima, Peru
Lima Chinatown
If there are additional hours of Lima in one day. I recommend you to go to the
Chinatown
area very close to the Plaza de Armas, a somewhat busy area full of shops since it is the Central Market, a Lima area of ​​wholesale sales for small merchants in the city. In this neighborhood, especially in Capón and Jr. Paruro street you can try
chifa food
, a Chinese and Peruvian fusion cuisine of the most delicious and very popular in Peru.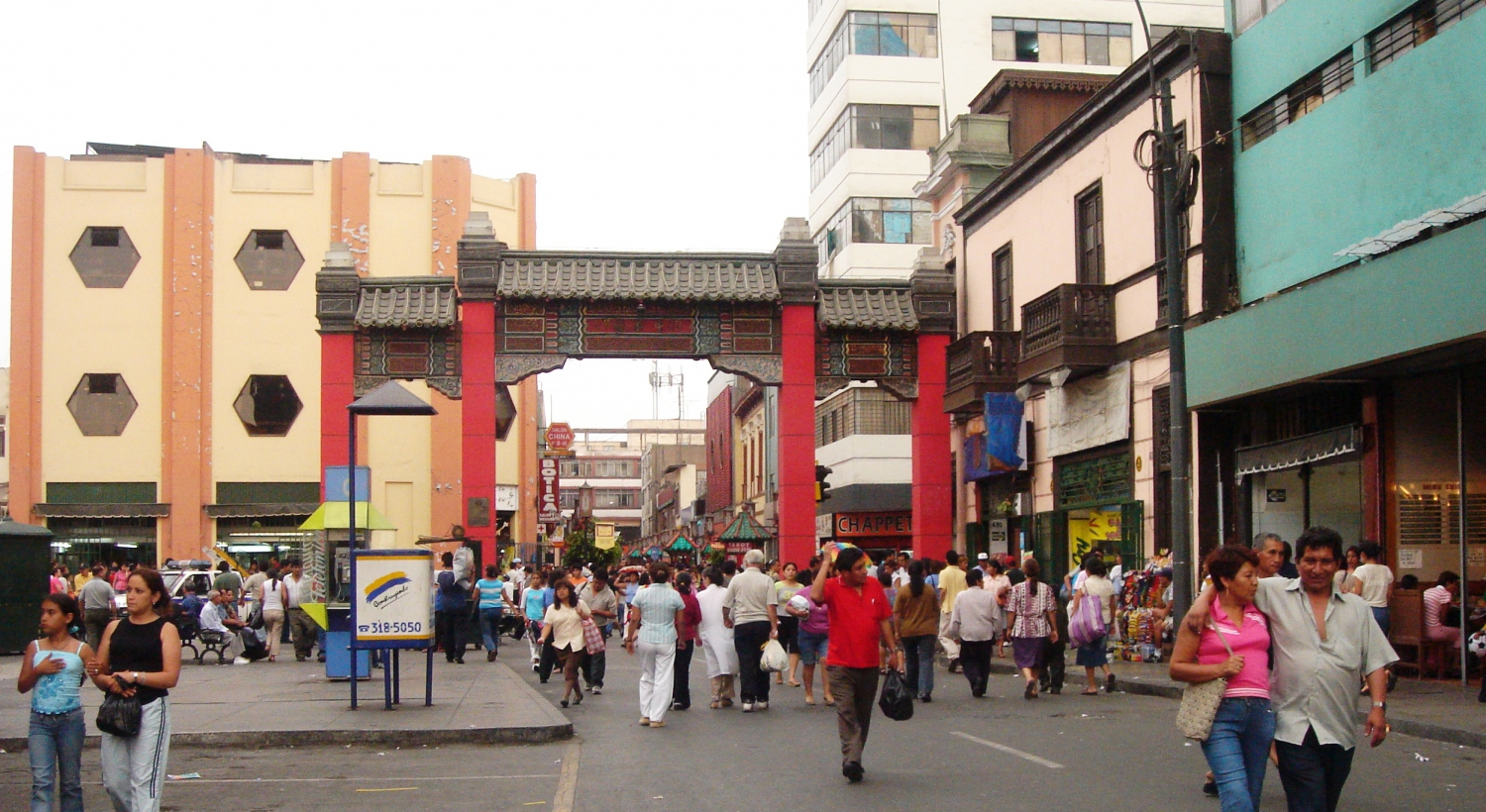 Lima Chinatown, Peru
Gran Hotel Bolívar in Lima
This is a 1924 hotel located in the heart of
San Martín de Lima square
, perfect to try a good Pisco Sour, the emblematic drink of Peru. According to urban myths, this is where the first Pisco Sour was served. It is also one of the first 5 star hotels in the country. Although he no longer has that glamor of yesteryear, he still retains a beautiful atmosphere that surely fell in love with
Hemingway, Gardner and John Wayne
, illustrious characters who visited his facilities.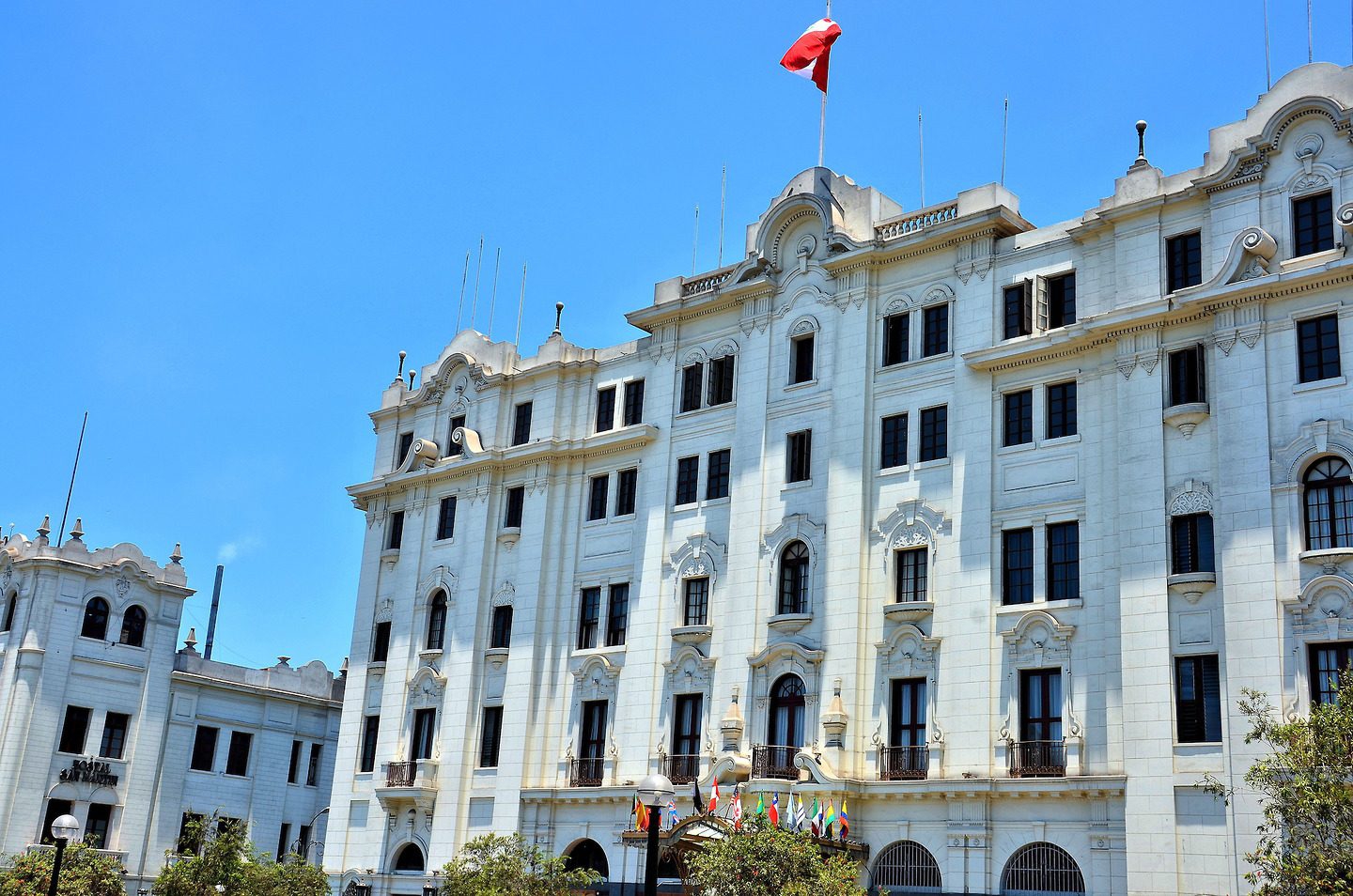 Gran Hotel Bolívar in Lima, Peru
One Day Map in the Historic Center of Lima
You can see all the places mentioned in this link of
What to see in Lima in 1 Day
, which you can use on your mobile.