The best beaches in Peru PART 2
Adventure Family Fun Inspiration Lifestyle Top 10
The warm and calm waters of Tortugas make it one of the
best beaches in Peru
to
observe sea turtles
, these amphibians love this part of the country, so it is very easy to approach them by the sea or further when making an exit to
Diving
, but Turtles is also ideal for sunbathing.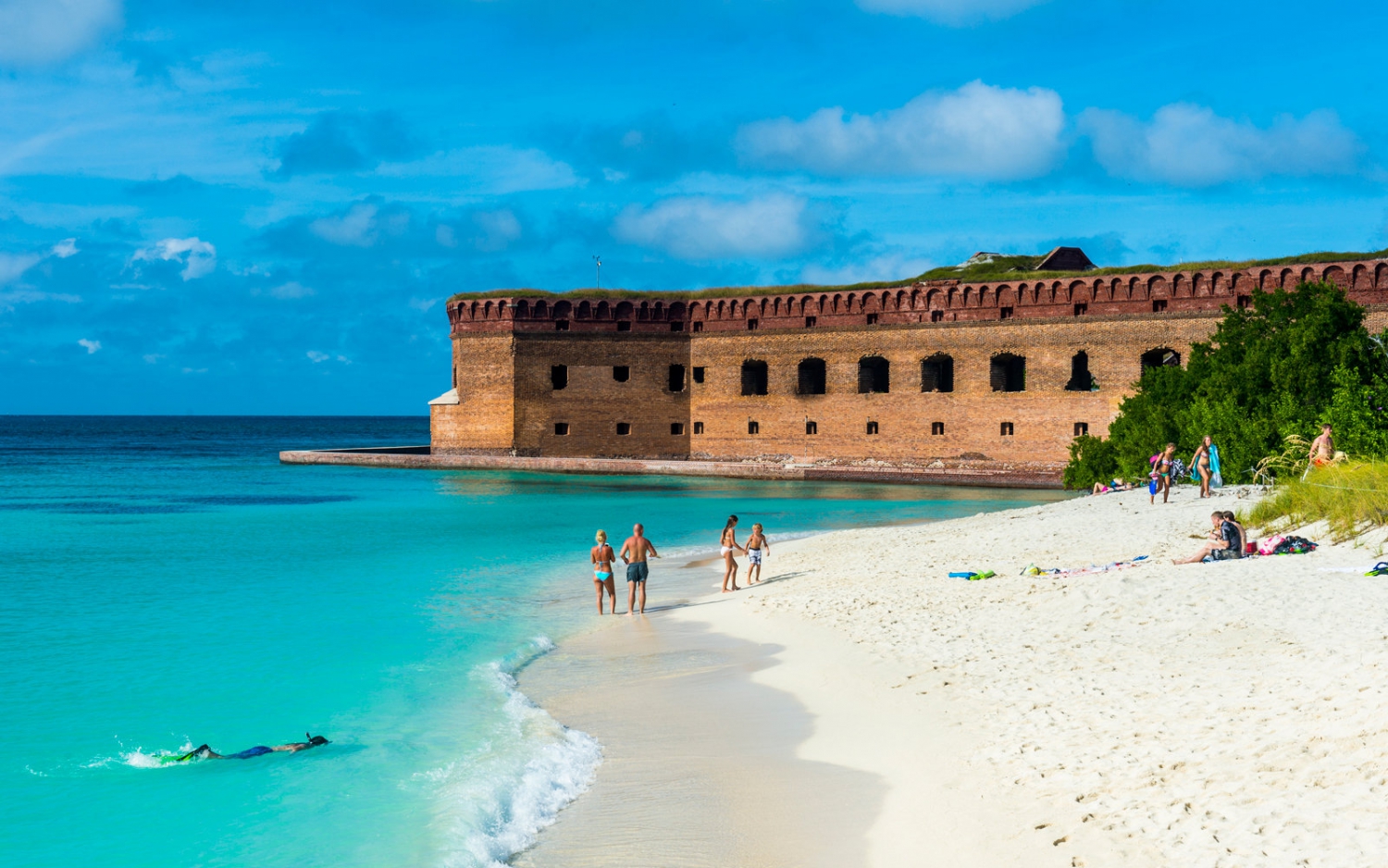 Tortugas playa, Peru
If what you are looking for is a hidden beach in
Peru
, you should not look any further, the
Chepeconde beach
, located south of
Lima
is perfect to hide from the hustle and bustle of the city, this wonderful beach was discovered only 20 years ago and is characterized for being formed of caves, which makes it especially popular among camping enthusiasts.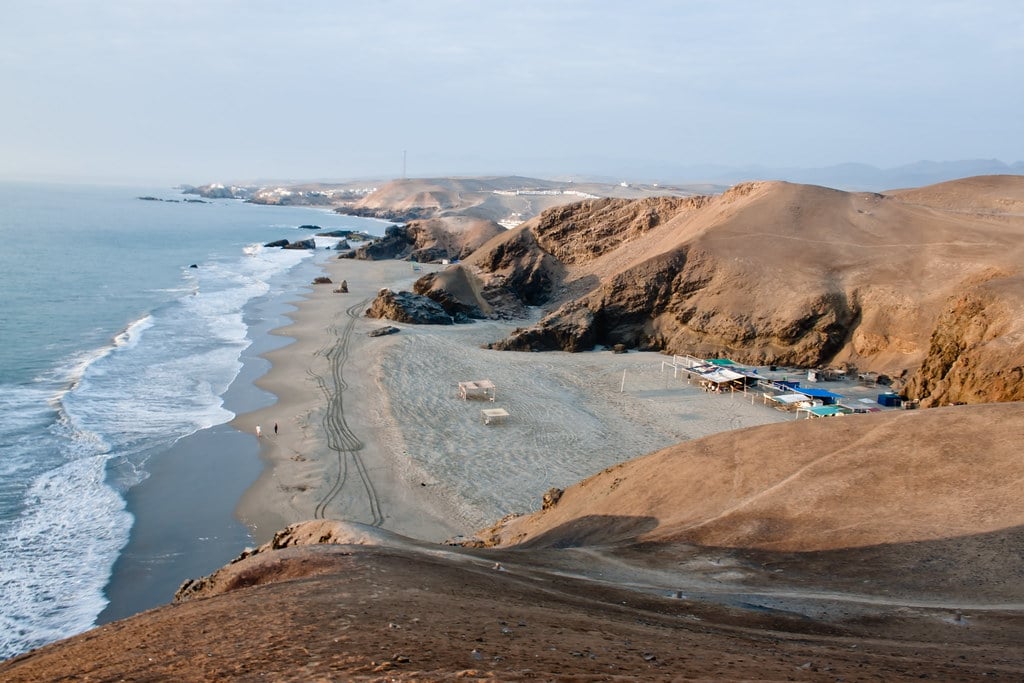 Chepeconde playa, Peru
This beach near the Arequipa region is particularly beautiful thanks to the rock formations that surround it, giving it a wild landscape that reminds us of the
indomitable nature of Peru
.
Inca Beach
has this name because once it had an important role for these missing people, where the Inca Trail connected this beach directly to
Machu Picchu
, in which today we can still see traces of this road, which brings a lot of charm to the place , called by historians as the oldest and one of the
best beaches in Peru
.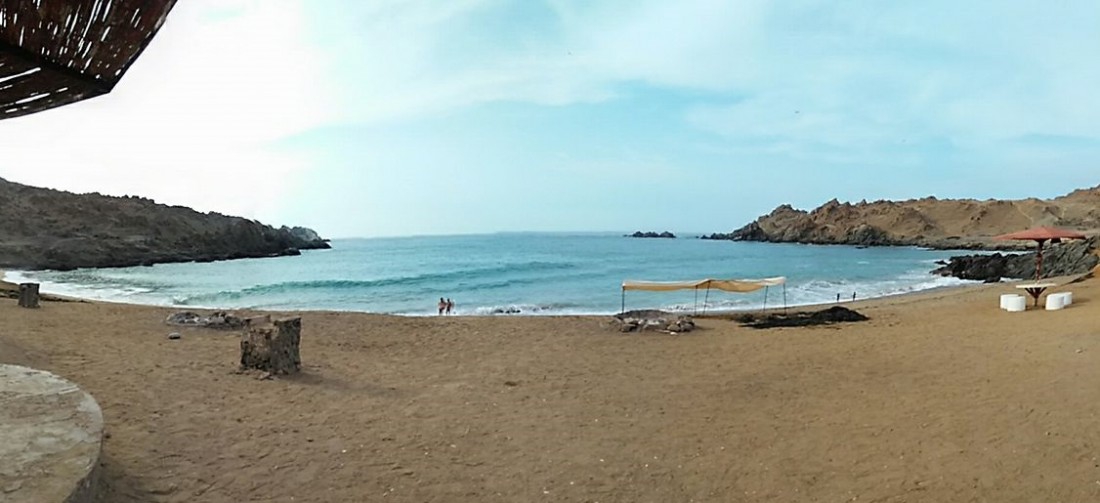 Inca Beach, Peru
Considered more than a beach,
Playa Roja
is a true work of art, since it is here, where the
turquoise waves
reach the beach on a beach of red sand, surrounded by golden dunes.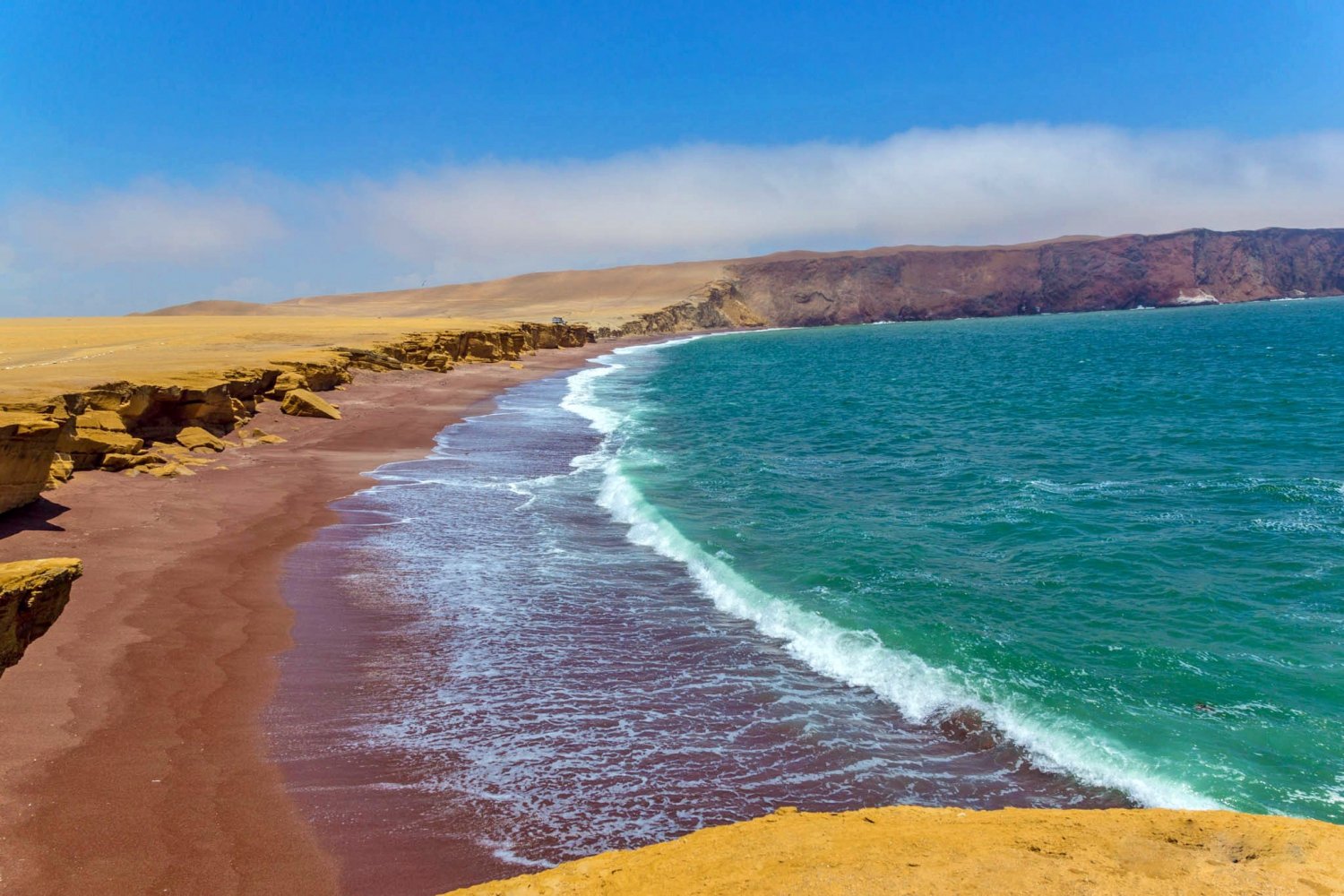 Playa Roja, Peru
Landscapers name it as one of the best beaches in Peru, because of the contrast of its colors, which are exceptionally beautiful, and it is very different from all the beaches we could know, a magical and unique environment to discover in the
National Reserve of Paracas
Also located in the
Paracas National Reserve
, this beach offers the most incredible landscapes, where the turquoise waters are surrounded by
fascinating mountains
and ancient cavities that were once mines.
Figure among the best beaches in Peru, it is a sandy cove that in addition to the beauty of the surroundings,
Playa La Mina
also becomes a great place to see all kinds of marine animals, such as sea lions or penguins.
The Wakama beach
is known as the first natural refuge of the Peruvian coast, it is a site dedicated to ecotourism and the beach is witness to the different projects developed by its inhabitants, as for example, we can see on the coast these small houses of Very colorful woods, which bring a certain charm to the beach and give it a unique character.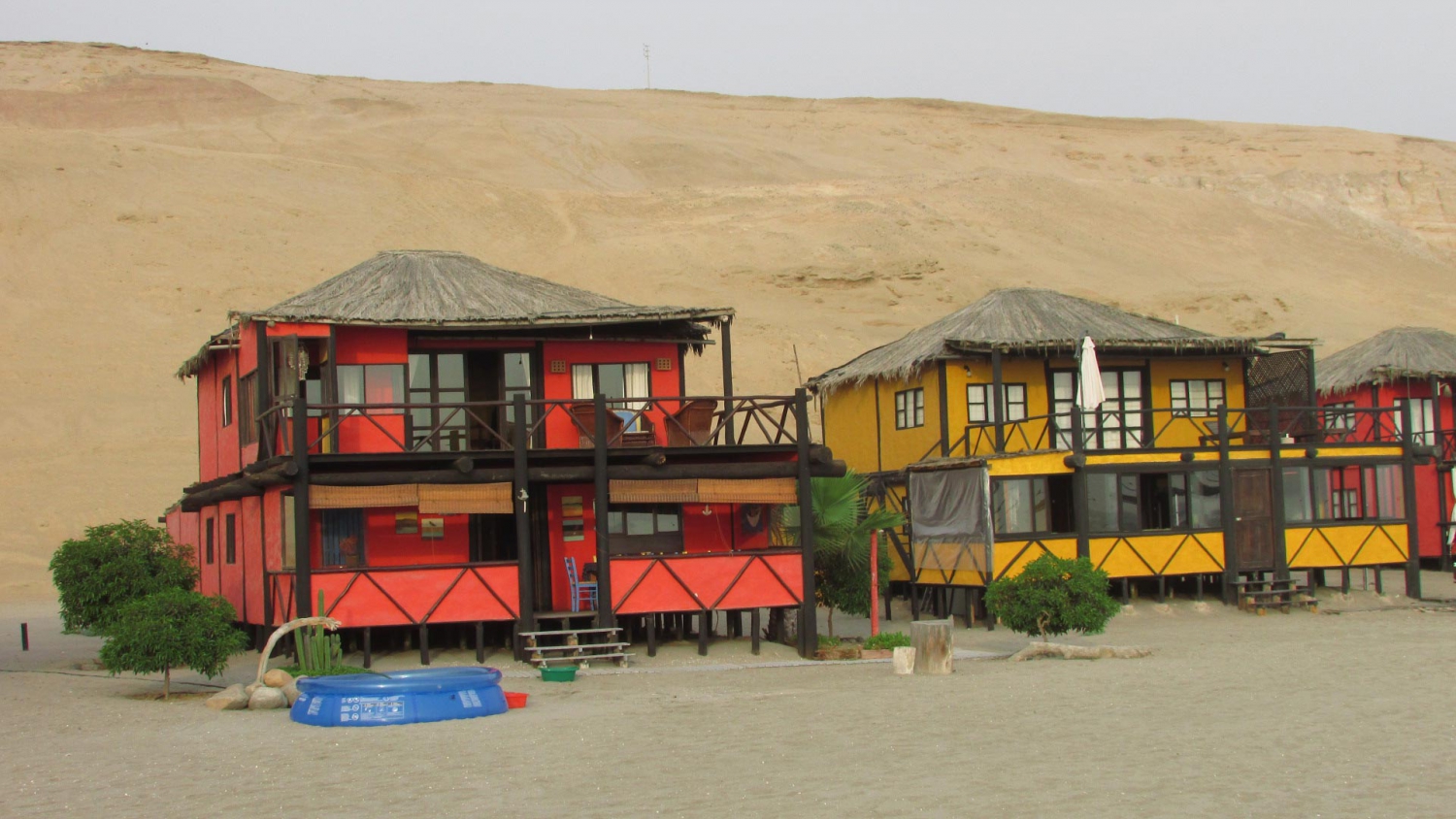 Wakama beach, Peru
This resort is ideal for those who seek authenticity, the natives happily consider it as one of the best beaches in Peru, being abandoned by tourists,
Playa Pimentel
is known worldwide for its beautiful landscape.
But also for its life animated by fishermen, it is here that you can see totora horses, which are
traditional fishing boats
, just as you can take a boardwalk on a 100-year-old wooden boat.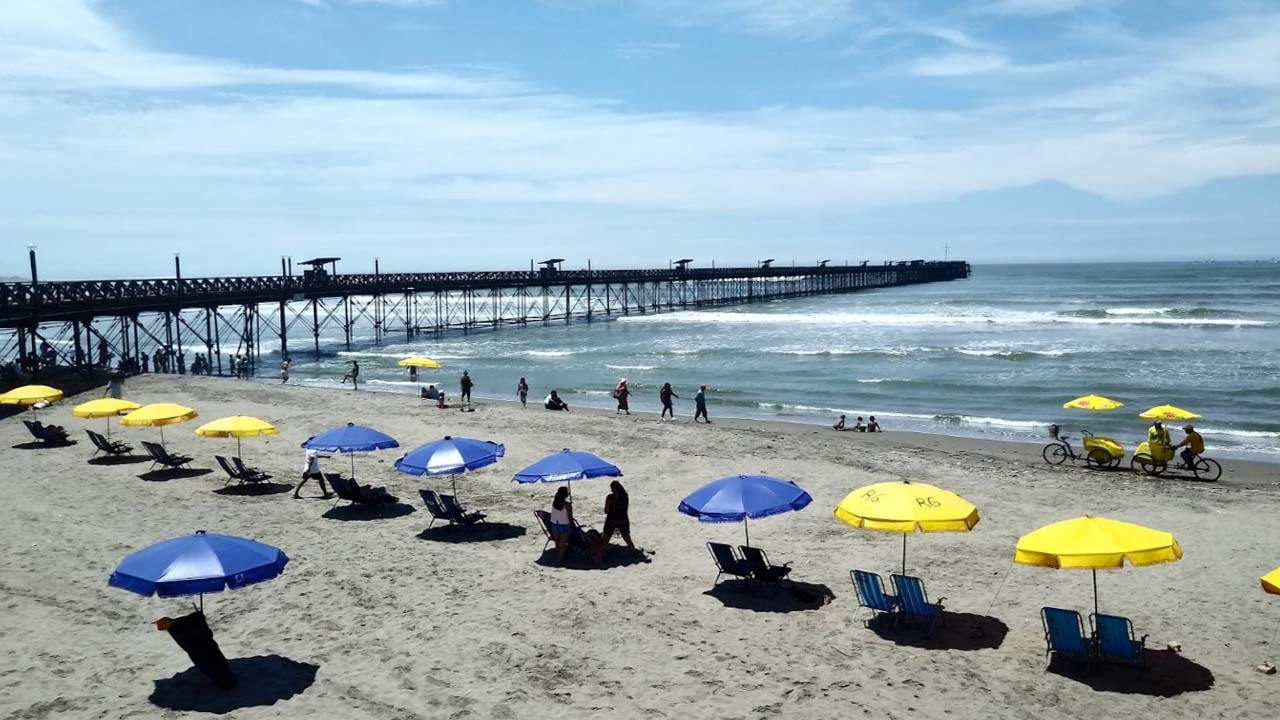 Playa Pimentel, Peru
This beach, formerly known as Jahuay, remains a fairly visited beach thanks to the fine sand of its coast, as well as the ease of entry and exit of the sea, so it is called by its visitors as one of the
best beaches in Peru
.
Although it is said that its current name has been given almost 50 years ago, by a group of skaters, who discovered the impressive waves of the region, but who wanted to keep the secret for their own pleasure, they named it The Silence.
Bujama is a private beach located in the district of Mala, in which to access the site, being private, it is necessary or to be the owner of one of the houses in the area, invited or staying in one of the beautiful pavilions that surround the Nice sea of ​​Bujama.
Bujama Beach
, enters the list of the best beaches in Peru, known for its sand with crushed shells and a calm sea, where
surfing and water skiing
can be practiced easily and at night you can take pictures of beautiful sunsets .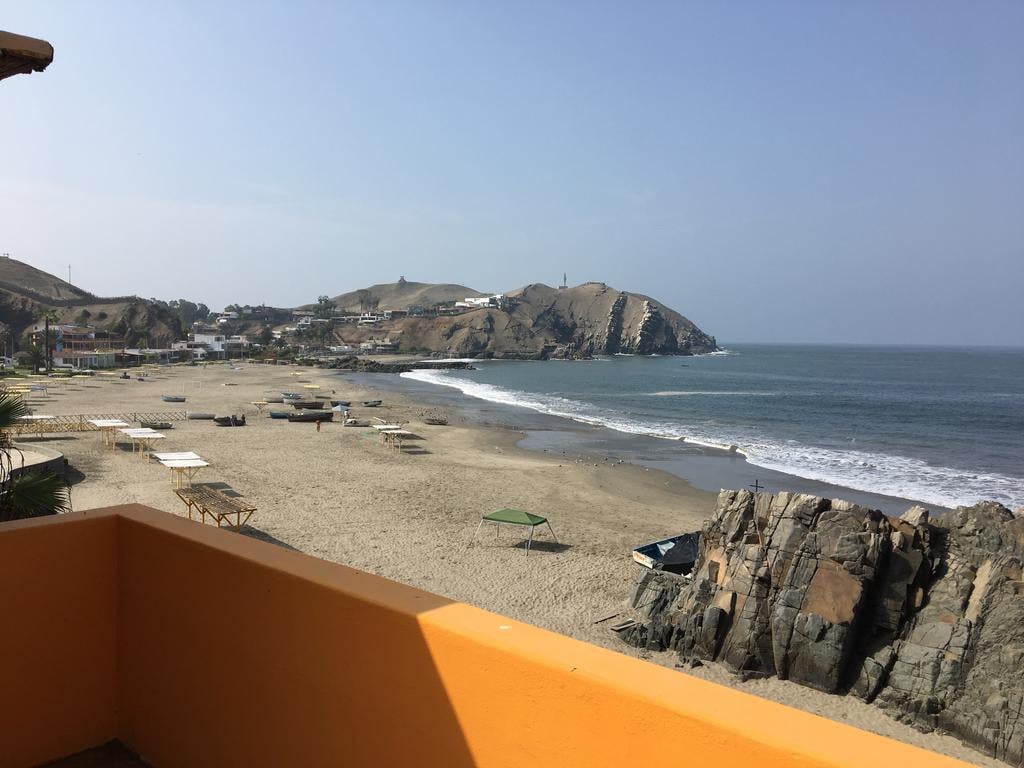 Bujama Beach, Peru
Asia is a very
attractive beach for surfers
in Peru and around the world, since its waves extend for several kilometers, this is a place that offers a warm summer climate and can add the intense commercial life thanks to the establishments located near the boulevard.
Tuquillo Beach
, known as the Pacific Ocean Pool, is considered one of the best beaches in Peru, it is located in the city of Huarmey, where a calm sea, transparent waters and a paved road access, they turn it into a true paradise, in addition, there are islets fifty meters from the shore, which serve as habitat for guaneras birds such as boobies or guanay.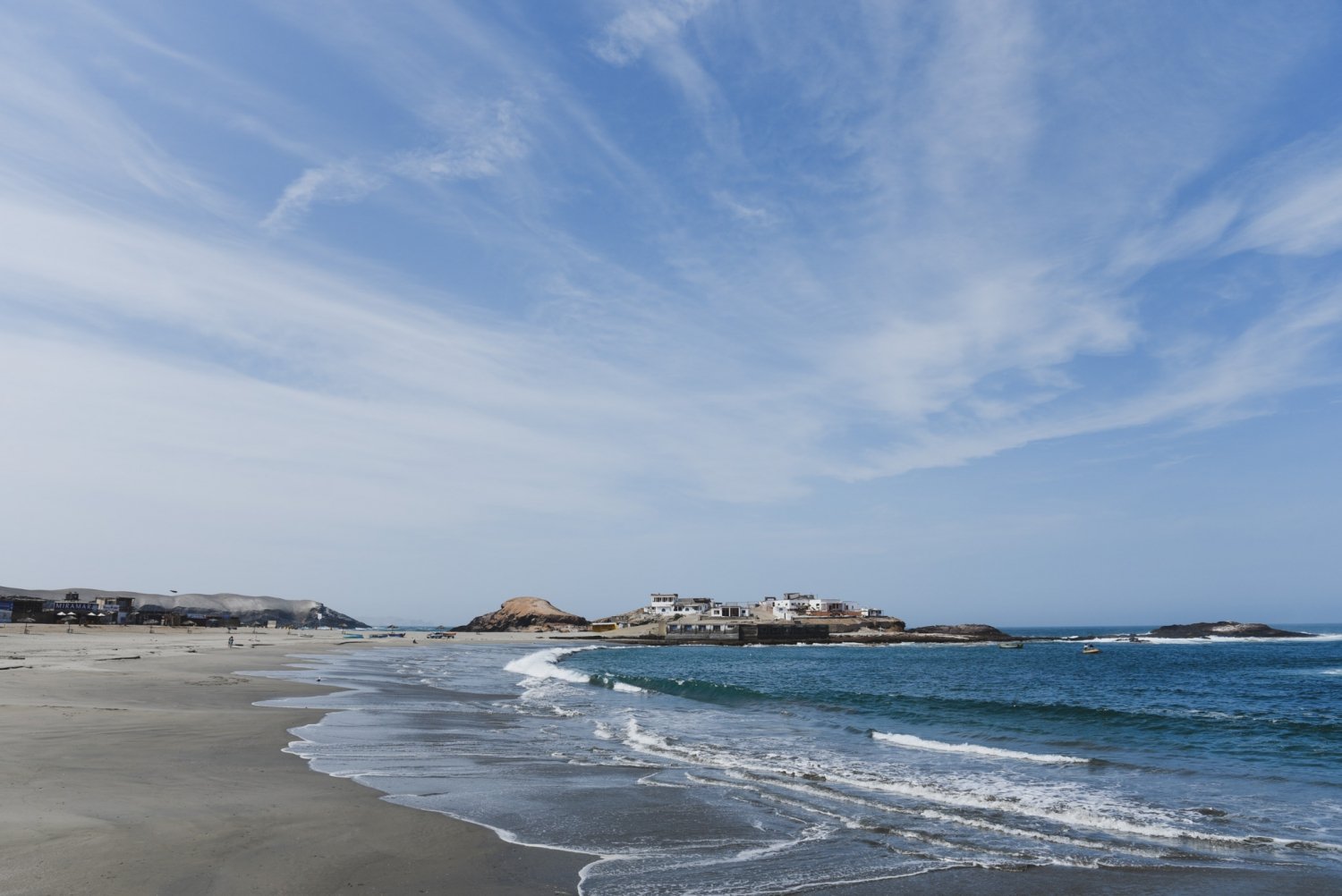 Tuquillo Beach, Peru
PART ONE