Belmond palacio nazarenas
Hotels Bed and Breakfast Luxury Hotels Spa Hotels
In its two previous lives, long before being carefully restored and remodeled as a hotel by the hotelier Orient Express, the Nazarenas Palace of Cusco was a convent and a palace
Belmond palacio nazarenas

In its two previous lives, long before being carefully restored and remodeled as a hotel by the hotelier Orient Express, the Nazarenas Palace of Cusco was a convent and a palace. Typically, palaces and convents do not share many of the same ambitions for the future, but oddly enough, this hotel manages to recall both of them — timeless and peaceful as a spiritual retreat, but at the same time Attentively welcoming in all its details.

Take this one, for example: to combat the effects of altitude sickness in the city of Cusco, the hotel, at the required request, will pump oxygen to your room through an air conditioning system. It is a small detail, yes, but it is undoubtedly an indication of the kind of attention that is given to the guest to ensure a relaxing stay in the Andes. This kind of careful attention is also noticed through the radiant floors that heat Peruvian marble in the bathrooms, and on the iPad of the room with an updated guide to the city of Cusco, and above all it shows in the ease with the that one finds a restful sleep behind soundproof walls and dark curtains. Even the modestly called, Junior Girl Suite, are no last-minute ideas. In addition to the aforementioned, they feature antique carved wood furniture, a separate bathtub and shower, butler service on call, fresh flowers, and quite a living space. Through the variety of Suites, such as the Grand Suites and the Master Suites, which enjoy originally carved ceilings and beautiful views of the Plaza de Nazarenas, housing possibilities are increasing in size as well as improving their views of the surrounding area from their respective terraces.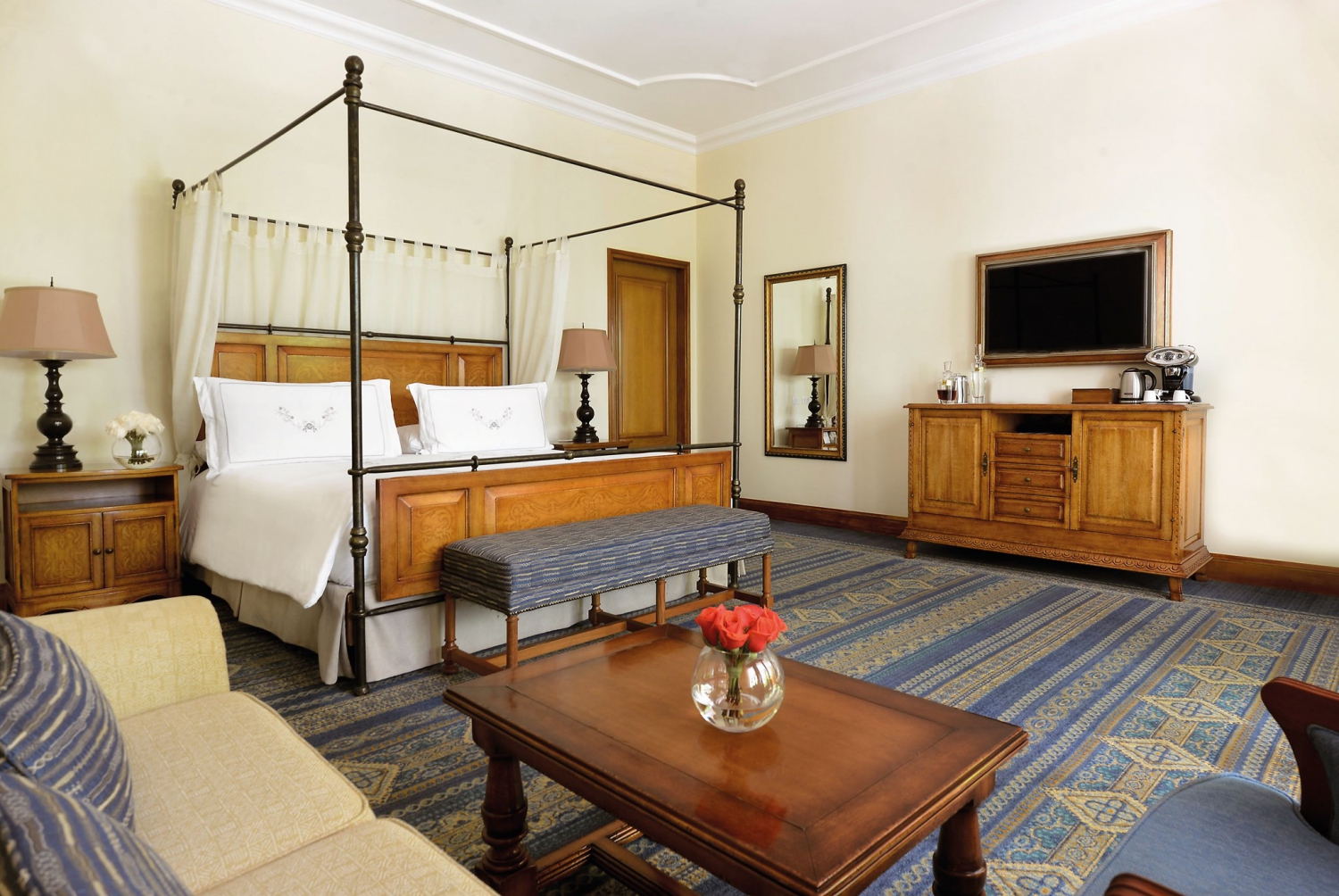 Belmond palacio nazarenas



However, public areas are also a lesson in detail and meticulousness. For example, the guest room, located in the old chapel of the building that contains an interesting collection of artifacts found during the restoration of the building. More in the spa, you can opt for a treatment room with glass floors so that you can admire the ancient walls of the Incas under the infrastructure of the building. As the spa treatments, which use local ingredients such as Andean pink salt, purple corn, avocado, and coffee, whet your appetite, the candlelit restaurant, next to the hotel pool, serves a kitchen Modern Peruvian that makes use of the same herbs and edible flowers are grown on the property. And given the level of attention devoted to the guest experience here, it is very likely that they also raised stingless bees to pollinate the restaurant's flowers.

Directions to the hotel:
Palacio Nazarenas is located 5 kilometers (15 minutes) from the Cusco International Airport. Transfer service is available for USD 27 for 1 person, USD 32 for 2 people, USD 39 for 3 people, and USD 52 for 4 people, one way. Send us a message to customer service for assistance with transportation arrangements.

Budget
Best For Whom
Business Travellers

Mature Travellers

Families With Teenagers

For Her

For Him

Couples

Groups
Best For What
Fine Dining

City

Luxury

Luxury Hotels