Celeste Solar Bar
Celeste Solar Bar also recently opened in Lima at the Hyatt in San Isidro
Celeste Solar Bar

Celeste Solar Bar also recently opened in Lima at the Hyatt in San Isidro. I didn't get much of a chance to check the place out because they were setting up for a private event but apparently this is a hotspot on the weekends. There isn't much of a city view but the outdoor space is modern and open with plenty of lounge seating as well as a rooftop pool.

When you visit Peru, eat like a local in our restaurants in San Isidro. Explore this world-class cuisine at Hyatt Centric San Isidro Lima to start the tastiest adventure of all. If you are looking for a casual environment, enjoy the delights of Isidro Bistró Limeño, a French bistro-style restaurant. Or visit Celeste Solar Bar, an entertaining rooftop bar perfect for chatting while enjoying a first-class cocktail.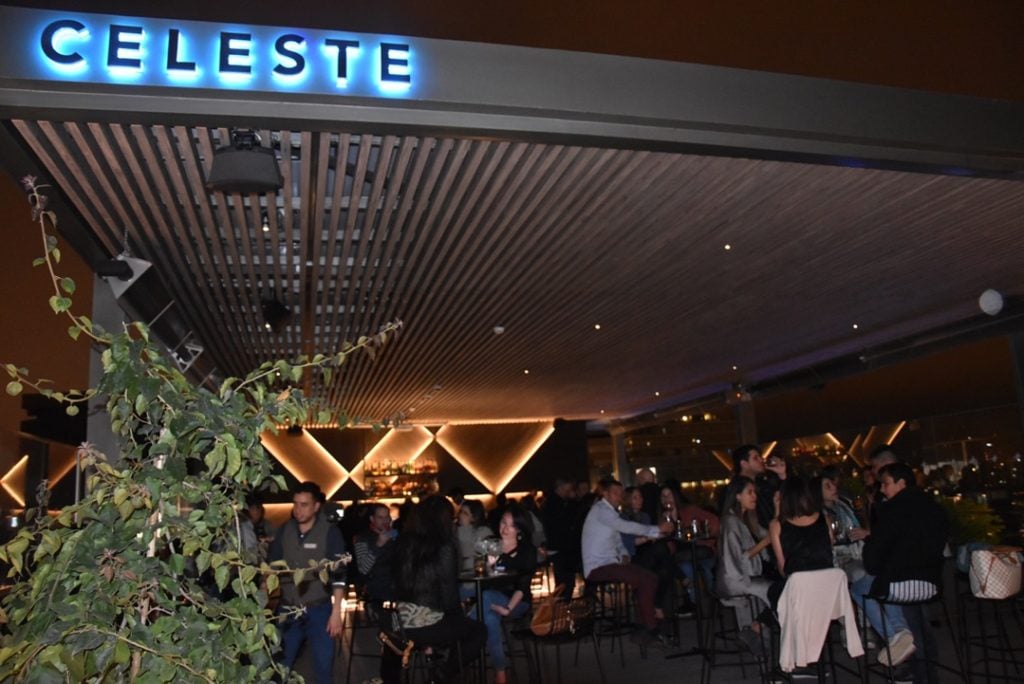 Celeste Solar Bar



Be captivated by Celeste Solar Bar, a restaurant bar with a modern and modern concept that does not lose its taste for the classic and elegant. A rooftop bar in New York-style on the top floor of the Hyatt Centric San Isidro Lima that combines high-level cocktails, innovative cuisine, and an incomparable view. It is the meeting point for travelers and residents in search of the best atmosphere in the city.

Budget
Best For Whom
Business Travellers
Mature Travellers
For Her
For Him
Couples
Backpackers
Groups
Students
Best For What
Live Music
Cocktails
Beer
City
Girls' Night Out
Boys' Night Out
Late Nights
Wine