Stage karaoke
Bars Live Music
Our voice may not be perfect
Stage karaoke

Our voice may not be perfect, but the important thing is to have a great time with our friends and the music should not be missing, so karaoke seems to be a good place to have fun, sing and dance.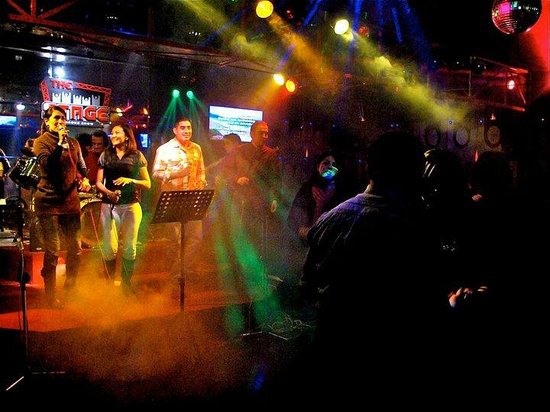 On stage performace



I tell you that in The Stage Karaoke they have the only live Karaoke Show, for every Friday and Saturday. From Monday to Thursday you will find the most nurtured and updated songbook of Lima, they also have private boxes for 8, 12 and 15 people.

As you can guess, Stage Karaoke is different, very enjoyable and highly recommended. They do not charge entrance or cover, but they have to respect the minimum consumption per person, on Fridays and Saturdays it is 40 soles in drinks, so they must inform their friends well when they go to this place located in Miraflores. I leave you a video to encourage you more.

Budget
Best For Whom
Business Travellers
Mature Travellers
For Her
For Him
Couples
Groups
Students
Best For What
Fine Dining
Live Music
Cocktails
Beer
Quick Bites
Wine