Ollantaytambo Fortress
A living example of what an Inca town was like.
Ollantaytambo Fortress is Best For
Directions to Ollantaytambo Fortress
Ollantaytambo Fortress

A living example of what an Inca town was like. The fort is preserved in time, containing houses, streets and channels from the Tahuantinsuyo period. The name of the town and the archaeological area is owed to Cacique Ollanta, who, according to legend, fell in love with a princess, daughter of Inca Pachacutec, and was severely punished.

In the Ollantaytambo complex, located on a hill that dominates the town, outstanding buildings include the Sun Temple and its gigantic monoliths, the Mañaracay or Royal Hall, Incahuatana and the Princess's bath. On the upper part of the complex, the fort is clearly visible, with a series of carved stone terraces built to protect the valley from possible invasions from ethnic groups that came from the jungle. One of the best preserved areas is seen to the north of Hanan Huacaypata plaza: a total of 15 city blocks of houses built upon carved stone walls.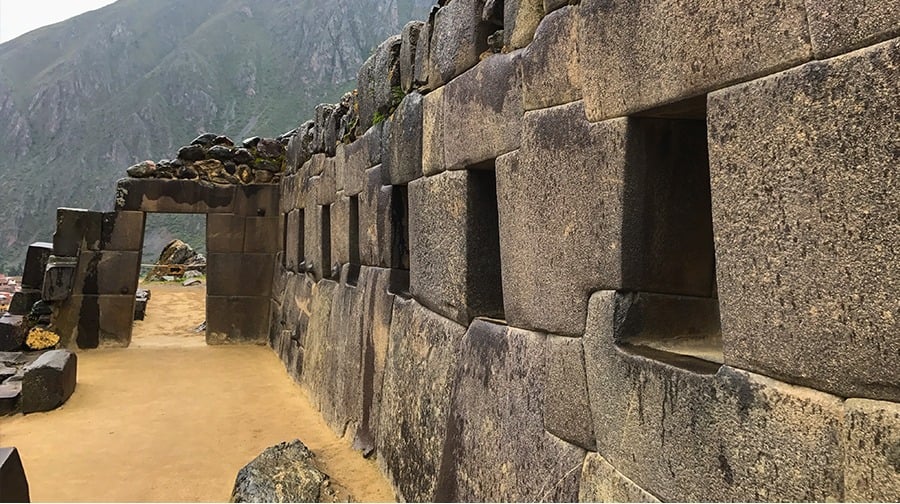 Sacred valley



General Information

Location: Cusco
Average temperature: between November and March, with average temperatures of 12 ° C (54 ° F); between April and October, with cold nights, sunny days and average temperatures of 9 ° C. (48 ° F)
Season: Cusco has two well-defined seasons: a rainy season, between November and March, and a dry season (the best time to visit) between April and October.
Access by Land: 75 km (46 miles) along the Chinchero - Urubamba road and 93 km (58 miles) by the Pisaq road. There are restaurants, hotels as well as horses and mountain bikes for rent.
Access by Train: By rail, the complex is 68 km (42 miles) from Cusco