Sillustani Archaeological Site
This site lies on the shores of Lake Umayo
Sillustani Archaeological Site

This site lies on the shores of Lake Umayo. It is famous for its Aymara funerary tombs, which are circular stone towers built to house the remains of the main rulers of the ancient Colla people. The towers are up to 39 feet tall and are unique because the base of each tower is smaller in diameter than the top. Near the archaeological complex is the site's museum, where different aspects of the Colla, Tiahuanaco and Inca cultures are preserved.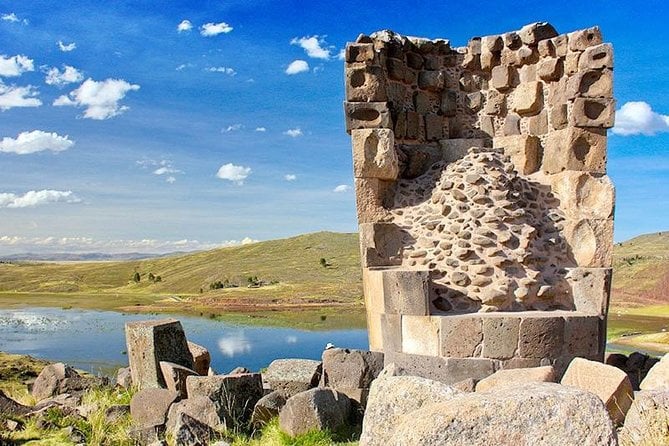 Sillustani
General Information
Location: It is located in the Atuncolla district in the province of Puno.
Average temperature: The average annual high temperature is 58ºF and the average annual low temperature is 37ºF.
Access by Land: 21 miles north of Puno (35 minutes by car).
Budget
Best For Whom
For Her

For Him

Backpackers

Groups

Students
Best For What
Cultural Experience

Outdoor Area