The Dinosaurs of Querulpa
a must for any visitor to Arequipa
The Dinosaurs of Querulpa

Querulpa is a hill located just a few minutes from Dead Bull. Both sites have become stops on a tour route that is a must for any visitor to Arequipa.

There are footprints of various sizes: 75 cm long (30 inches), 54 cm deep (21 inches), and 25 cm wide (10 inches). Some are as wide as 60 cm (24 inches), and 10 cm deep (4 inches), and are presumed to belong to the Plintosaurus, a giant animal that weighed between 8 and 10 tons. The site is not large, but there are many footprints, and even more are presumed to remain undiscovered. The site is known now as the Querulpa Jurassic Park.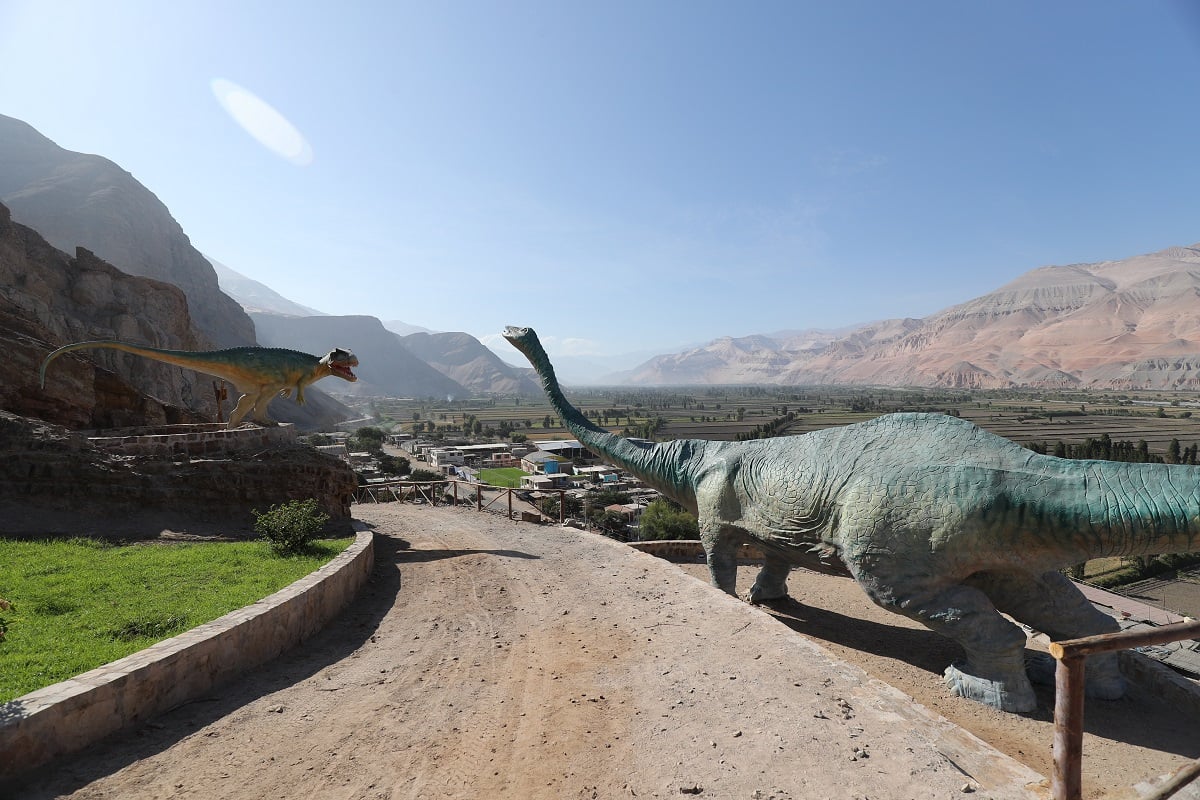 Entrance to Jurassic Park



In addition, the site includes fossils from fish and crocodiles; Grave and centuries-old mummies. In the Jurassic Park, visitors will find fiberglass models of dinosaurs in addition to a site museum with the most significant paleontological finds.

General Information

Location: Leaving the Colca Valley via the Pampa de Sihuas or directly from Arequipa, taking the road towards Lima and, turning off at approximately 7 km (4 miles) from Corire (Uraca district), you'll find this collection of rock carvings .
Climate: Mild and desert-like
Average temperature: Maximum average temperature of 26.7 ° C (80 ° F) and a minimum average of 11.7 ° C (53 ° F)
Season: February is the coldest month; July, the hottest.
Access by Land: It's a 159 km (99 miles) trip that will take you approximately 2 hours, 30 minutes by car.
Best For
Free

For Her

For Him

Backpackers

Students

Cultural Experience

Outdoor Area