Tucume Archaeological Complex
Known also as the Valley of the Pyramids, Túcume is one of the best representations of the three cultures that occupied the area
Tucume Archaeological Complex is Best For
Directions to Tucume Archaeological Complex
Tucume Archaeological Complex

Known also as the Valley of the Pyramids, Túcume is one of the best representations of the three cultures that occupied the area: Lambayeque, Chimú and Inca. The 26 adobe pyramids can be admired from Purgatory Hill, where viewers can appreciate why they took 500 years to build.

Studies have determined that here there were eleven luxurious palaces, beautifully embellished with depictions in relief of gods, myths, and rituals. The populace supported itself by farming, fishing, and trade with other settlements along the coast of South America. It is worth mentioning that their principal god, Naylamp, arrived by sea to establish the Lambayeque Culture that developed between 750 and 1150 A.D.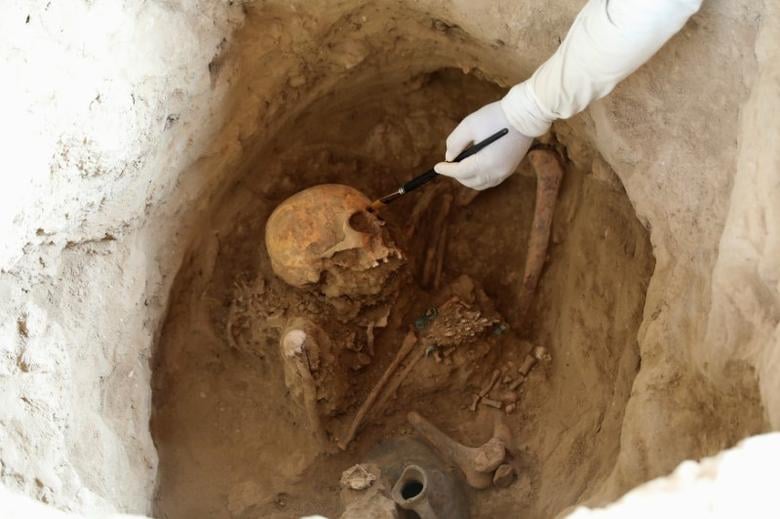 Archaelogical discovery



The Túcume Archaeological Project funded the restoration of the site in cooperation with Oslo's Kon Tiki Museum and the Peruvian National Institute of Culture, which also made possible the building of the on-site Museum in Pre-Columbian style with native materials like reeds, clay, adobe, and carob-tree support posts.

General Information

Location: 33 km (20 miles) to the north of Chiclayo, Lambayeque Province, at 50 masl (164 fasl)
Climate: arid, dry, little rain
Average temperature: maximum temperature of 30 ° C (86 ° F) and a minimum of 15 ° C (59 ° F)
Season: Year-round
Access by Air: alternatively, by plane on a 90-minute flight. Minibuses or taxis to Tucume are available there
Access by Land: to reach Chiclayo, capital of Lambayeque Province, you can travel by road to the 767 km marker of the Panamericana Norte highway