Marina Núñez Del Prado Museum
In the 1970s, the sculptor Marina Núñez del Prado Viscarra, born on October 17, 1910 in La Paz, Bolivia
Marina Núñez Del Prado Museum is Best For
Directions to Marina Núñez Del Prado Museum
Marina Núñez Del Prado Museum

In the 1970s, the sculptor Marina Núñez del Prado Viscarra, born on October 17, 1910 in La Paz, Bolivia, installed her residence and workshop in what would later be her House Museum, located in the Ántero Aspillaga 300 street, in full heart of El Olivar Forest. This neocolonial style house was acquired in 1973, owned by Mr. Luis Alayza and Paz Soldán, being the first house of El Olivar declared Cultural Patrimony of the Nation.

In 1984, Marina created, together with her husband, the Peruvian writer Jorge Falcón, the Marina Núñez del Prado de Falcón Foundation, in order to preserve and show the work of the sculptor and the intellectual legacy of her husband. After his death, in 1995, this numerous and invaluable legacy passes to the Foundation.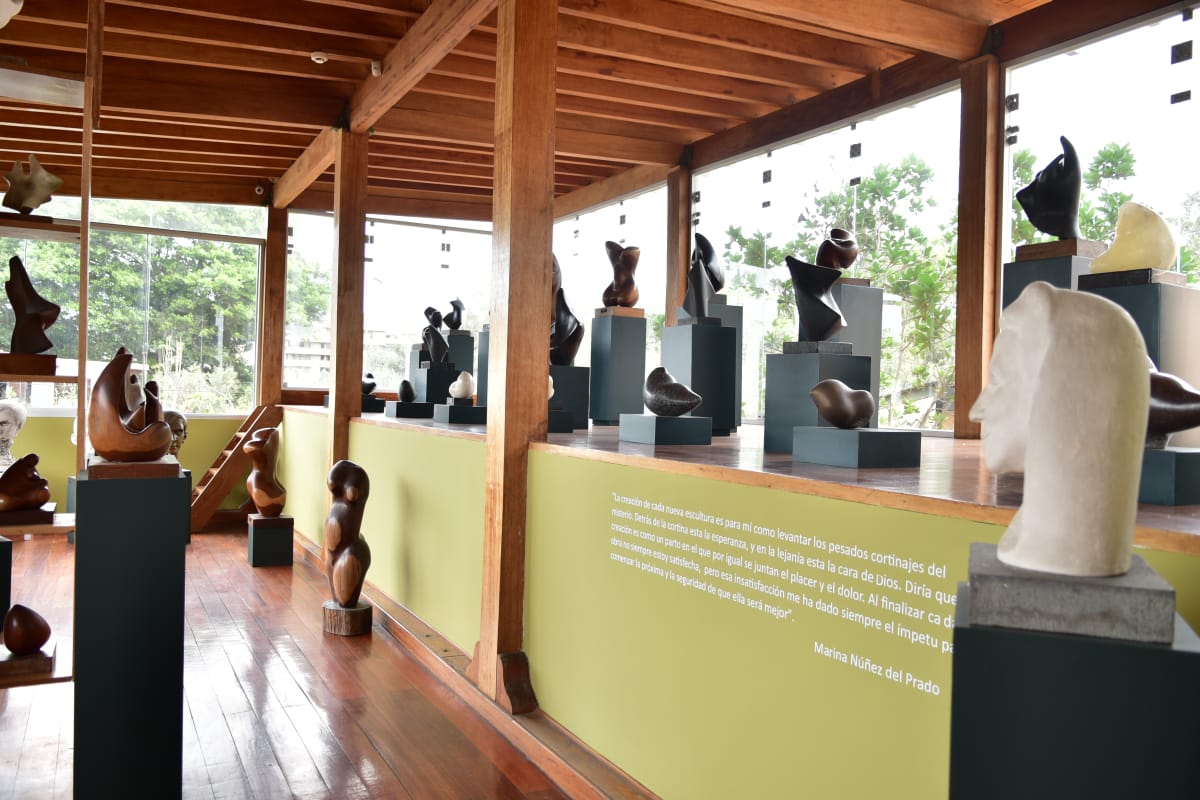 Exhibits



Thanks to a loan agreement between the Marina Núñez del Prado de Falcón Foundation and the Municipality of San Isidro, signed in 2008, the Museum House, its collection of works of art and the Documentary Fund have been safeguarded. In 2009 and the first months of 2010, 1,492 movable cultural assets have been inventoried and registered with the National Institute of Culture, now the Ministry of Culture. The same work is being done with her collection of popular art of 137 pieces of Peruvian artisans like Mamerto Sánchez, which she liked to collect.

Her love for art and nature is reflected in her manuscript entitled Eternity in the Andes, edited in 1973, from which we draw some lines "… My curiosity as a child touched by artistic restlessness, asked everything, and nature was my first teacher … I found in nature a second home and in the elements and phenomena of it I found wisdom and proportions ".

When this Museum House and its sculpture garden are being valued, the most intimate desire of the outstanding sculptor is being fulfilled, transforming this space into a place of admiration for her artistic work, research and preservation of art and culture.

Address:

Calle Antero Aspillaga 300

,

San Isidro 15073

,

Lima
View Larger Map