Sodimac - Jockey Plaza
Shopping Malls
It currently has more than 230 commercial stores and 4 anchor stores, hosting important Peruvian and international chains such as the Vivanda supermarkets
Sodimac - Jockey Plaza

It currently has more than 230 commercial stores and 4 anchor stores, hosting important Peruvian and international chains such as the Vivanda supermarkets (over an area of ​​5,200 m²) of the Interbank group, Tottus and Price One of the Falabella group, the department stores Saga Falabella, Ripley, Mango, Paris, Oechsle, and the Sodimac and Crate & Barrel construction goods stores, in addition to having more than 400 smaller stores of different commercial items.

It is called Jockey Plaza in honor of the riders of the Monterrico Racecourse. It began operations in 1997 with 4 anchor stores: Ace Home Center (a pioneer in the retail of hardware and construction materials and currently called Maestro, since 2010 it no longer operates being replaced by a Crate & Barrel), the Santa Isabel supermarket (Ahold since 2001 and Vivanda since 2005), Saga Falabella (with 13,000 m² of sales area) and Ripley, that year began operations in Peru (with 15,000 m² of sales area).

Both stores are linked to a large 2-level commercial building where 9 other intermediate stores occupied by Telefónica del Perú, Tommy Hilfiger, the home design and home decor stores Casaideas, and Topitop are located. In the center of the pavilions is the food court. There was also the Home furniture store, which lasted very little after its official closure in 1999. In entertainment, the entry of the Cinemark multi-cinema chain and the opening of the Happyland gaming center stands out. It also operated the Bowling Plaza, which closed a few years later and had a convention center.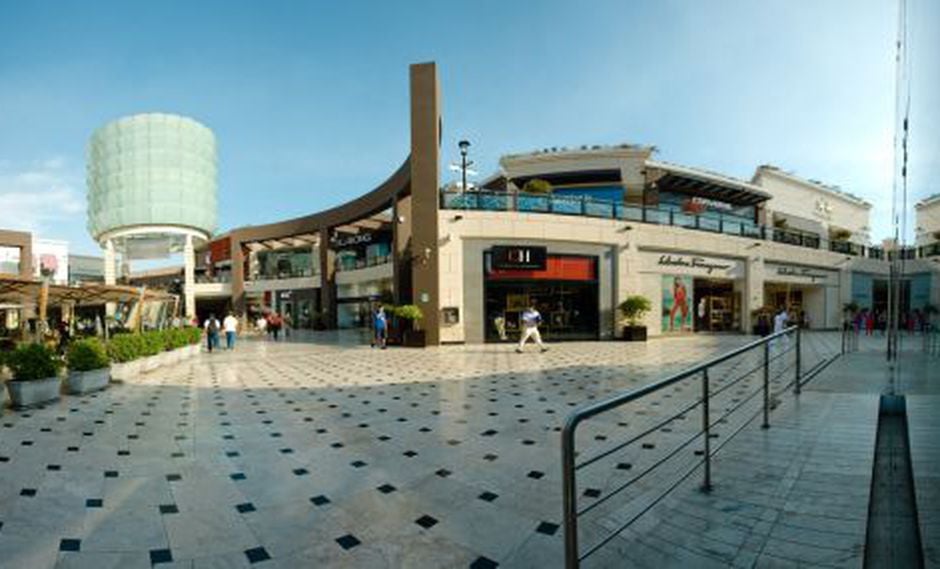 Jockey Plaza



In May 2002, the Utopia nightclub was opened without the corresponding license. This closed after a fire on July 20 of the same year, where 29 young people died and more than 50 people were injured.

In 2007, the Jockey Salud medical center was inaugurated, a building located in the parking lot of Javier Prado Avenue. In November 2010, a Boulevard was inaugurated, with exclusive brands and stores such as H&M, Zara, Forever 21, etc. Also, in 2016 a new commercial store building was inaugurated, highlighting the entrance of Paris to the shopping center, in addition to having new boutiques, restaurants, a remodeled food court, recreation areas, and underground parking. The opening of a hotel and operating new shopping centers of the same brand are sought.

On September 3, 2019, the Board of Directors of Jockey Shopping Center SA, the company that owns Jockey Plaza, agreed to purchase 100% of the shares of Inversiones Castelar SAC, owner and operator of Boulevard de Asia, Shopping Center located in the KM 96 of the Pan American South.


Budget
Best For Whom
Business Travellers
Mature Travellers
Families With Teenagers
Families With Children
For Her
For Him
Couples
Groups