Ancash: Cordillera Blanca and Conchucos
One of the most attractive roads in Peru
Ancash: Cordillera Blanca and Conchucos

One of the most attractive roads in Peru, the Callejon de Huaylas conceals numerous cycling trails of great beauty and difficulty among its cliffs and mountains. Most of the trails reach great heights (over 3,500 m.a.s.l.) before descending with sharp drops.

One of the most traveled trails is the path that links the Llanganuco lagoons (3,800 m.a.s.l.) with the town of Yungay. Another trail links the gorge of Punta Olímpica (4,800 m.a.s.l.) with Carhuaz city. Both are Class A and B trails, recommended for using between May and October. Carrying warm clothes and repair equipment is essential, as well as taking precautions against altitude sickness or 'soroche'.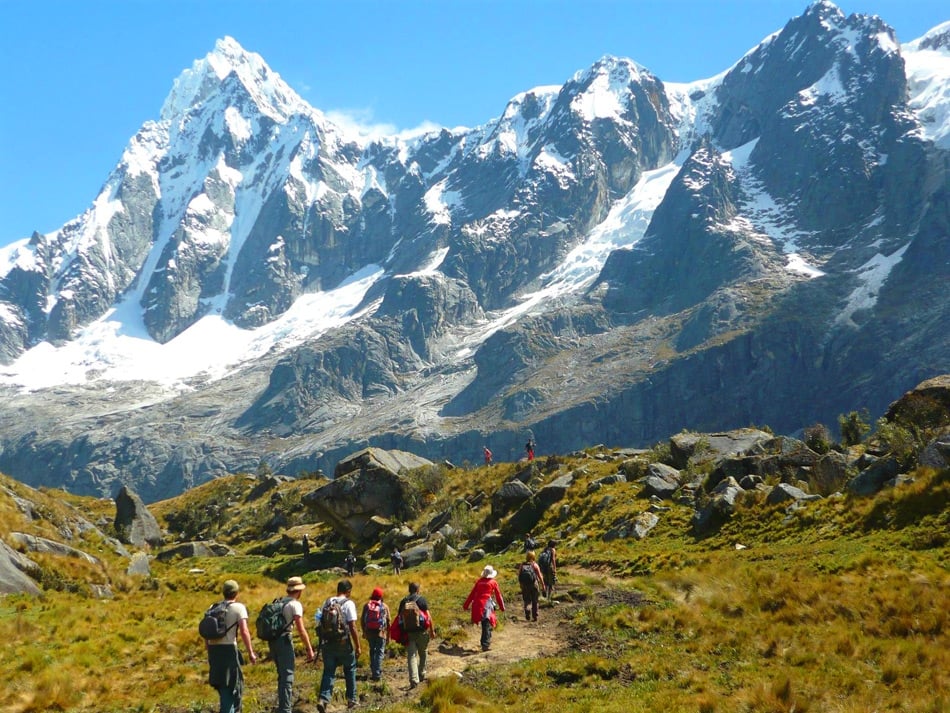 Hike though Cordillera Blanca



This area also contains one of the best paths for mountain bikers, as they can cycle from the Cordillera Blanca to the Callejón de Conchucos, among the highest tropical peaks in the world, and visit the Chavín de Huantar archaeological complex.

General Information

Location: Áncash Department. Huaraz (3,091 m.a.s.l.) and Huari (3,160 m.a.s.l.) provinces.
Weather: Semi-dry and warm. No rain.
Average temperature: 26 ° C
Season: From April to November
Access by land: Lima - Huaraz
Level: High
Time: 7 days
Best For
Free

For Her

For Him

Backpackers

Students

A View To Die For

Nature

Green

Outdoor Area