Gocta Waterfall
The Gocta Waterfall is an incredible 771 meter (2,529 feet) high waterfall
Gocta Waterfall

The Gocta Waterfall is an incredible 771 meter (2,529 feet) high waterfall. At one point, it was considered the third highest waterfall in the world, and is now considered as being in fifteenth place. La Chorrera, as it has been dubbed by locals, was discovered in 2002 by the German explorer Stefan Ziemendorff, who stumbled upon it while exploring sarcophagi located on the other side of the Utcubamba valley, in the province of Luya-Lamud, Amazon department.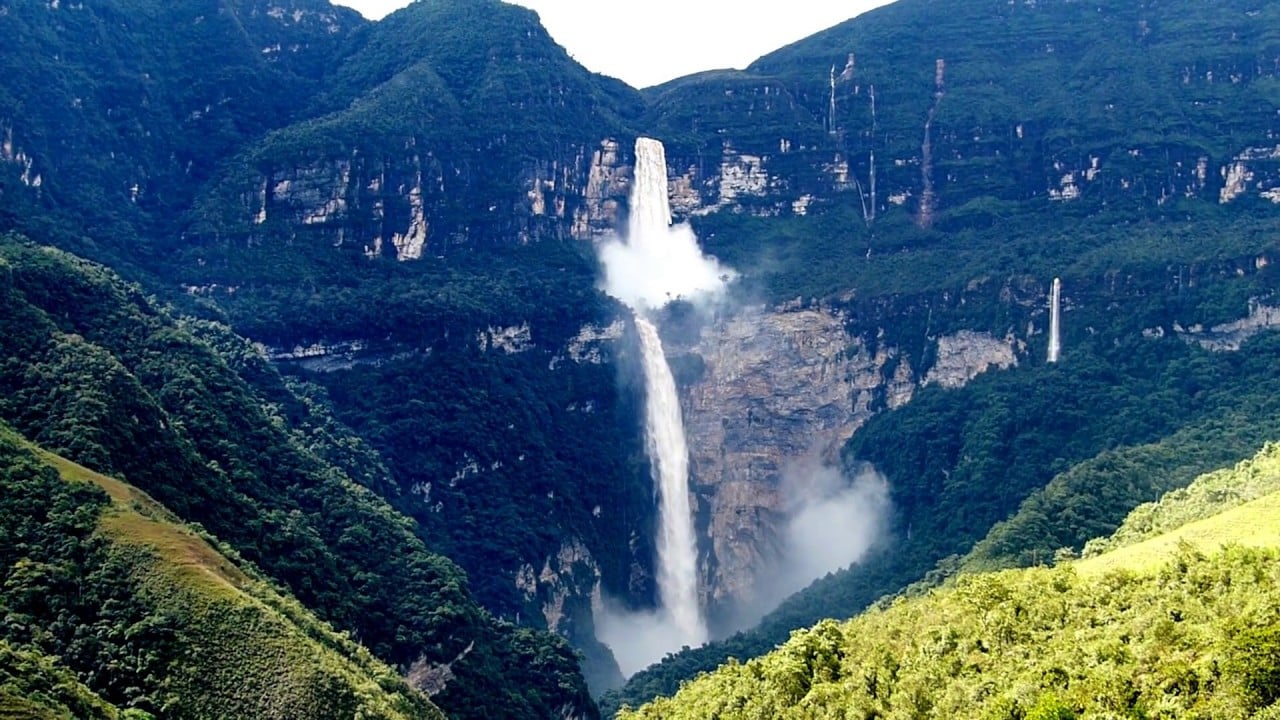 Gocta Falls



The waterfall is near the Caseríos of Cocachimba and San Pablo, in the district of Valera, Bongará province, in the department of Amazonas. To reach the pool below the waterfall it is necessary to cross the extensive valley of rainforest that surrounds it. The trail takes 5½ to 6 hours (there and back) from the starting point of Caserío de Cocachimba. Along the trail there are a total of 22 further waterfalls that get bigger and more impressive during the rainy season.

From Lima, Gocta can be reached via the Pan-American North - Fernando Belaunde Terry Highway - Bagua Grande - Pedro Ruiz Gallo district - Chachapoyas. Travelers coming from Chiclayo pass through the cities of Celendín, La Balsa and Leymebamba before reaching the Pedro Ruiz Gallo district.

Budget
Best For Whom
For Her

For Him

Backpackers

Groups
Best For What
A View To Die For

Adventure

Nature

Green

Outdoor Area