Huayllay National Sanctuary
The Huayllay National Sanctuary is located in Peru's central Andes (Pasco region)
Huayllay National Sanctuary is Best For
Directions to Huayllay National Sanctuary
Huayllay National Sanctuary

The Huayllay National Sanctuary is located in Peru's central Andes (Pasco region) between 4,100 - 4,546 meters (13,450 - 14,915 feet) above sea level. The Sanctuary is a forest of stones, with impressive cliffs and bizarre figures formed by erosion caused by wind, water and glaciers. It is an immense open air geological museum, where silhouettes that resemble a cobra, an elephant, a snail and many more can be seen.

The best way to explore the Sanctuary is by taking some of the various tourist trails, and ending the visit with a relaxing bath in the hot springs.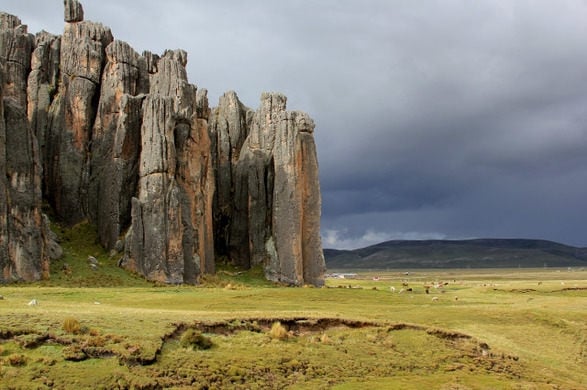 Huayllay National Sanctuary



Accommodation and basic services are available in the nearby communities. Camping is also possible within the Sanctuary.

General Information

Activities: Trekking, rock climbing, mountain biking, camping.
Climate: Cold, with temperatures between -8 ° C and 13.8 ° C (18 ° and 57 ° F). The rainy season is from January to March, and the recommended period for visiting is from April to December.
Access by Land: From Lima: the best option is the main road (312 km (194miles)) to Carhuamayo.