Kayak - Laguna Azul (Blue Lagoon) and Lago Lindo (Lake Lindo)
After traveling for a little over 30 km from Tarapoto, one arrives at Puerto Suárez and crosses Huallaga River
Kayak - Laguna Azul (Blue Lagoon) and Lago Lindo (Lake Lindo) is Best For
Directions to Kayak - Laguna Azul (Blue Lagoon) and Lago Lindo (Lake Lindo)
Kayak - Laguna Azul (Blue Lagoon) and Lago Lindo (Lake Lindo)

After traveling for a little over 30 km from Tarapoto, one arrives at Puerto Suárez and crosses Huallaga River, from where it is just 18 km to the Blue Lagoon. After reaching the southern shore by boat (20 minutes) or on foot (2 hours) is Lago Lindo (Lake Lindo), a private nature reserve, is located toward the southern shore.

You can admire the natural environment from your kayak: with the blue from the lake, the tropical green forests and the colorful birds which tourists can enjoy from their kayaks.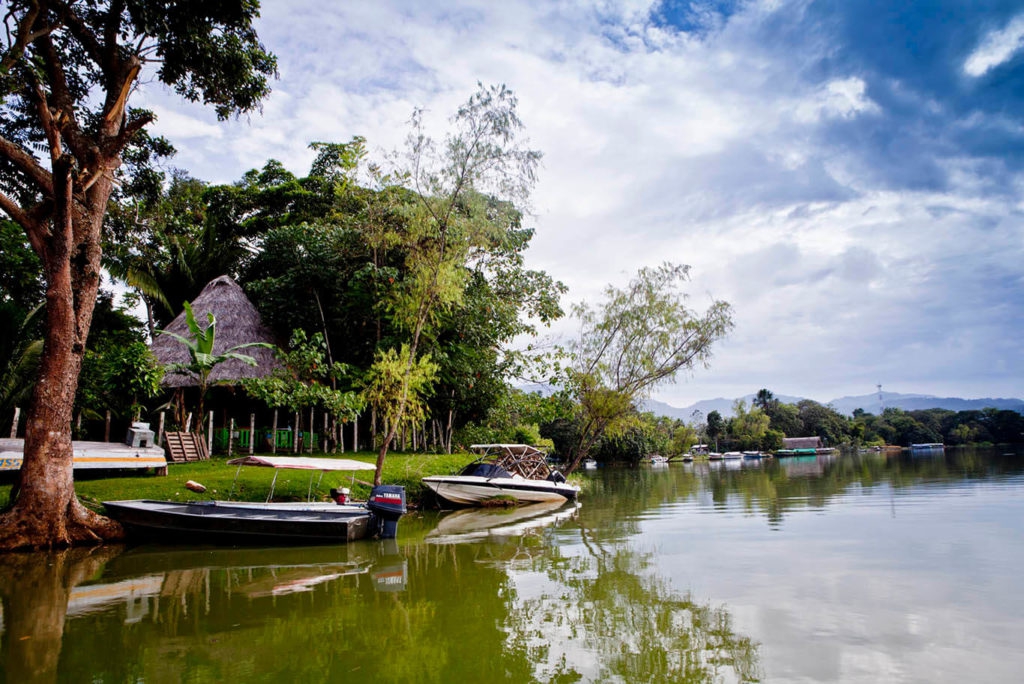 Calm waters are the best for kayaking



General Information

Location: San Martín Department. San Martin Province. El Sauce district (Tarapoto 333 m.a.s.l.).
Weather: Warm and humid. Rains all year round.
Average temperature: 27 ° C
Season: All year.
Access by air: From Lima to Tarapoto (1 hour 25 minutes). By land: Lima - Chiclayo - Tarapoto (26 hours).
Access by land: Lima - Chiclayo - Tarapoto (26 hours).
Level: Beginners / intermediate
Address:

Laguna Azul (Blue Lagoon)

,

]Lago Lindo (Lake Lindo)
View Larger Map