Lima Historic Center
The historic center of Lima declared a World Heritage Site
Lima Historic Center is Best For
Directions to Lima Historic Center
Lima Historic Center

The historic center of Lima declared a World Heritage Site, one of the areas that joins the list of what to do in Lima. Neighborhood located between two districts of Lima, they are Rimac and Cercado, however it has a dignified tourist importance to mention it in a particular way. Important events occurred in the current center of Lima, which provide reasons for the foundation of the area as historical and historical heritage of Peru.

What to do in the Historic Center
When you pass near the Exhibition Park, Miguel Grau Square and the Courthouse, you will only be a few meters from the entrance to the historic center of Lima. From the beginning you will be impressed by the imposing of its buildings. An entire gala of the architecture of the viceregal period of Peru with an approximate of 600 historical monuments, there is nowhere else in Lima where to admire so many artistic details outside a museum. The commercial area also has the same old style with its cobbled streets and colonial architecture. The gastronomic options are part of the attraction of the historic center, as it is for the whole city, it is even said that the best pisco souer is prepared there.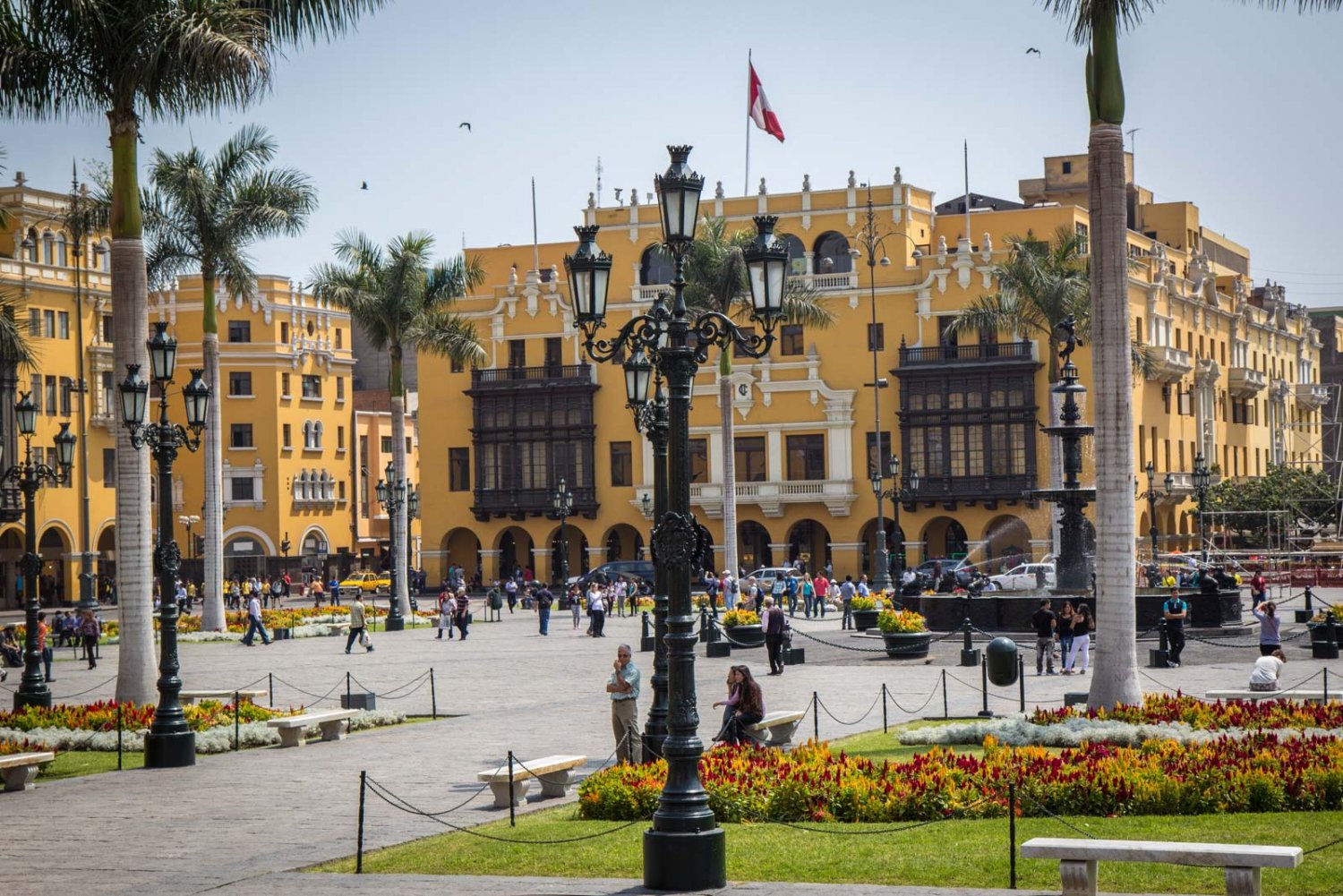 Plaza Mayor



Squares with a lot of history
The Plaza San Martín, with a statue of the independence hero José de San Martín and a particular history:

In the upper part of the monument elaborated by Mariano Benlliure, a "flame" should be placed as an icon of triumph of battles but instead they placed a figure of a Llama (the animal) by mistake and so it remained.

The Plaza Mayor of Lima is the strategic center of the area, since there are many important places that converge: the Government Palace, the Cathedral of Lima and the Archbishop's Palace.The historic center of Lima also has other public places such as the Plaza Italia , Miguel Grau square and small squares.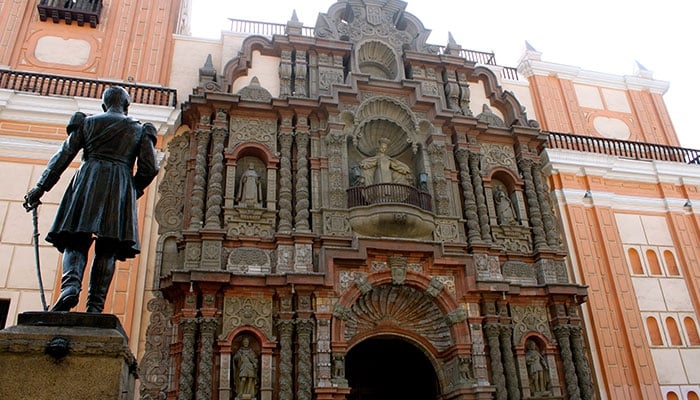 Museum



Museums

Within the historic center of Lima you will find interesting museums to be part of your tour of it, each with particular stories and unique collections, including:
Italian art museum
Art Museum
Metropolitan museum
Museum of the Inquisition.
There are also the catacombs of San Francisco and the museum of religious art within the cathedral of Lima.
Hotels and hostels in the historic center
The great Bolivar hotel, very famous is one of the oldest in Lima, dates from 1924 and also belongs to the variety of hotels in Lima, which mostly have architectural facades of the time in harmony with the area.
This area is one of the recommended places to sleep in Lima during a trip.
One of the most visited hostels in the historic center is the Orchid hostels, with impeccable service.