Lindo Lake
Outdoor Activities Water Activities Water Sports
A 750-hectare (1,853 acres) ecological reserve featuring four lagoons where visitors can have pleasant swims in the middle of the jungle
Lindo Lake

A 750-hectare (1,853 acres) ecological reserve featuring four lagoons where visitors can have pleasant swims in the middle of the jungle. Its pristine waters reflect the vegetation like a mirror making it often difficult to distinguish between the image on the water and the real thing. The lake is one of the purest and most placid settings in the Amazon.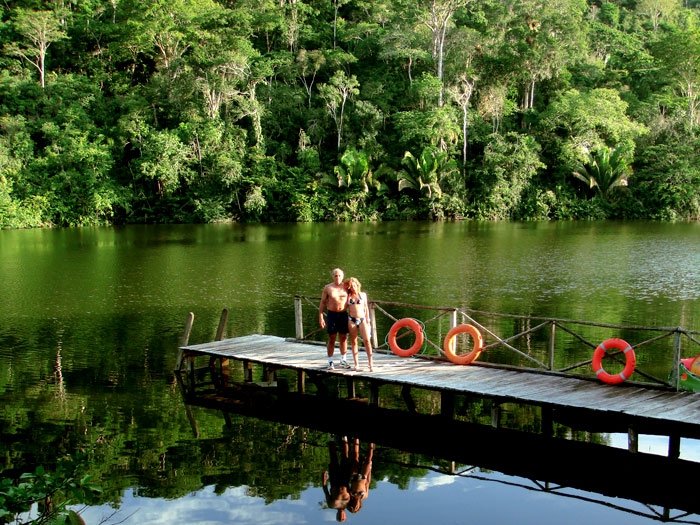 Lindo Lake



It is also a well know bird-watcher's paradise. Over 300 species inhabit the area: toucans, hoatzins, herons, tanagers, woodpeckers, eagles, hawks, sparrow hawks ... Canoe fishing is allowed in the lake.

Lindo Lake is located in the Sauce district, San Martín department, just 40 kilometers (25 miles) from Tarapoto City. It can be accessed via the Fernando Belaunde Terry Highway to Puerto López.

Car travelers must cross the Huallaga River by ferry. Another option is to cross the river by boat.

Budget
Best For Whom
For Her

For Him

Backpackers

Groups
Best For What
Nature

Green

Outdoor Area