Mangroves of Tumbes National Sanctuary
The Mangroves of Tumbes National Sanctuary is located on Peru's north-east coast, in Zarumilla province and district
Mangroves of Tumbes National Sanctuary is Best For
Directions to Mangroves of Tumbes National Sanctuary
Mangroves of Tumbes National Sanctuary

The Mangroves of Tumbes National Sanctuary is located on Peru's north-east coast, in Zarumilla province and district, Tumbes department, on the border with Ecuador. The Sanctuary protects the mangrove forests, one of the most productive ecosystems on the planet, containing large diversity of commercially valuable invertebrates, as well as endangered species of fauna, including the American crocodile.

Among the most representative marine species are the black scallops, crabs and lobsters, which are also important components of the northern cuisine. The black scallop ceviche is the recommended traditional dish of the region, and is only banned from consumption during closed season.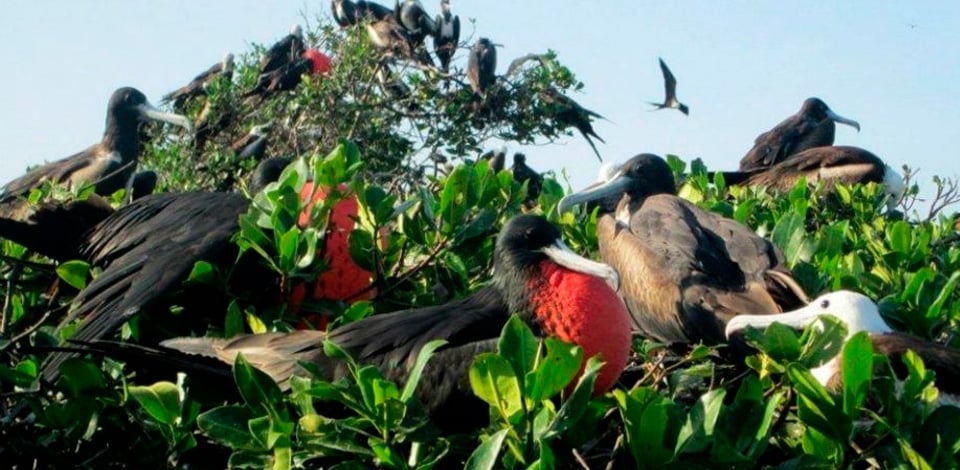 Wildlife variety



The Sanctuary was created on March 2nd, 1988, and covers an area of ​​2,972 hectares (7344 acres), at a height of barely 10 meters (33 feet) above sea level. Canoes or kayaks are required to travel around the Sanctuary. The large number of birds is one the major attractions. To appreciate the mangrove forests at high tide and low tide, it is recommended that tourists spend at least two days in the Sanctuary.

General Information

Activities: Bird watching, flora observation, kayaking, boat trips, hikes.
Climate: Subtropical, with temperatures between 18 ° C and 30 ° C (64 ° and 86 ° F). The rainy season is from January to March, and the recommended period for visiting is from April to December.
Access by Air: From Lima to Tumbes. 1 hour and 50 minute flight.
Access by Land:
-From Lima to Tumbes. By land: 19 hours.
-From Tumbes to Zarumilla. 30 minutes
-From Zarumilla to the Sanctuary, there are two access points
Route 1: from Zarumilla to the El Algarrobo checkpoint. Distance: 7 km (4 miles), approximately 15 minutes.
Route 2: from Zarumilla to the Puerto 25 checkpoint. Distance: 5 km (3 miles), approximately 15 minutes.