Mountain biking
Ancient Inca and pre-Inca roads, archaeological sites, picturesque towns and passages
Mountain biking is Best For
Directions to Mountain biking
Mountain biking

Cycling along ancient routes
Ancient Inca and pre-Inca roads, archaeological sites, picturesque towns and passages, and the opportunity to pass through several ecological areas in just a few hours are the attractions of riding a bike around Peru. There are places like Olleros (to the south of Lima) where there is a descent of 3,600 meters in just 70 kilometers of road.

The activity known all around the world as mountain biking is the fastest growing adventure sport in the country. Thousands of mountain biking fans use lightweight bikes to cycle through ravines and along trails throughout the country.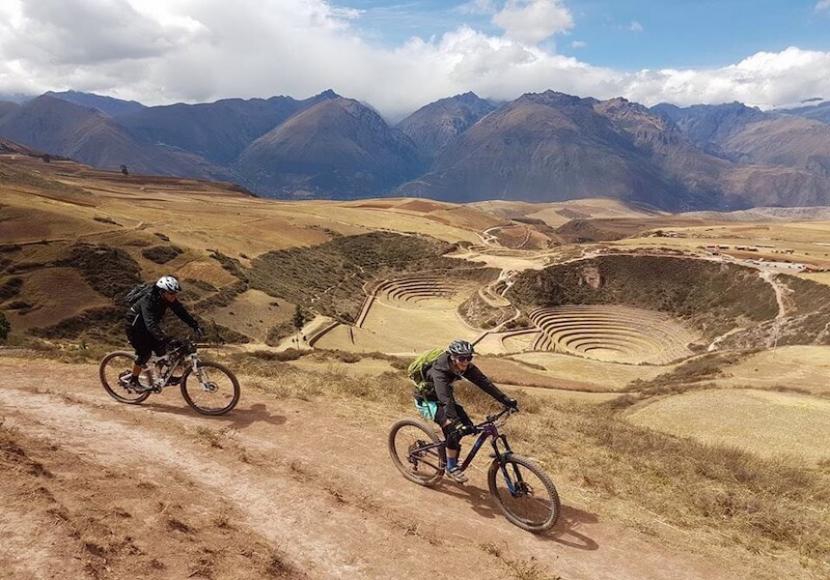 Terrains suitable for all levels



Almost every corner of Peru, with the exception of the coastal desert and the Amazonian plains, is suitable for mountain biking. Biking trails can be grouped into three main categories, defined by their difficulty and logistical requirements:
considered suitable for beginners, these trails include gentle slopes and compact, hard earth.
for cyclists with a certain level of experience, these trails include moderate slopes and contain a degree of risk for those that travel them.
for experts only, characterized by steep slopes and soft soil (these roads are highly risky and will often reach high altitudes)