Protected Natural Areas
Eco-turism has a special place in Peru
Others Protected Natural Areas

National Parks
Areas representing Peru's natural diversity, unalterably or intangibly protecting the ecological integrity of one or more ecosystems, species of vegetation and wild animals and the changing and evolutionary processes, as well as landscape and cultural features.

National Sanctuaries
Areas where the habitat or an animal or vegetable species is unalterably or intangibly protected, as well as natural formations of scientific and landscape interest

Historic Sanctuaries
Areas that unalterably or intangibly protect national spaces of special natural values, because they hold examples of monumental and archaeological heritage or constitute areas of historical significance for Peru.

Landscape Reserves
Areas where the environment is protected, demonstrating the harmonious relationship between man and nature and hosting important natural aesthetic and cultural values.

Wildlife Shelters
Areas whose management requires active intervention to guarantee the maintenance of the habitats, as well as the satisfaction of the individual needs of determining species, including reproduction sites and sites that are difficult for recovering or maintaining the population of said species.

National Reserves - NR
Areas destined for the preservation of biological diversity and the constant or sustainable use of vegetable and wild animal species, either aquatic or terrestrial. In these areas, commercial use of natural resources is permitted following management plans approved, supervised, and controlled by the competent national authority.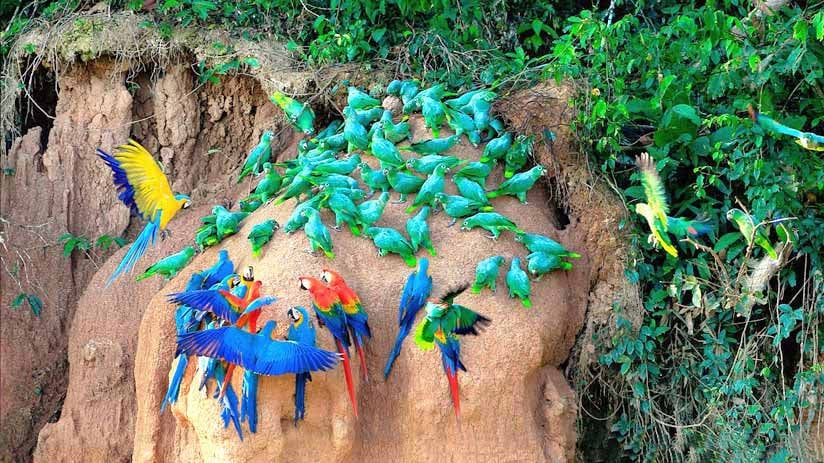 Tambopata National Reserve



Community Reserves
Areas designated for the preservation of wild flora and fauna species that benefit nearby rural populations. The use and sale of resources are permitted per management plans approved and supervised by the competent authority and directed by the same beneficiaries.

Protected Forests
Areas established to guarantee the protection of territories whose waters lead to the same river, river banks, or other water courses designed, in general, to avoid the deterioration or erosion of fragile land. The use of resources and development of activities, that do not put the area's vegetation coverage or extension at risk, is permitted.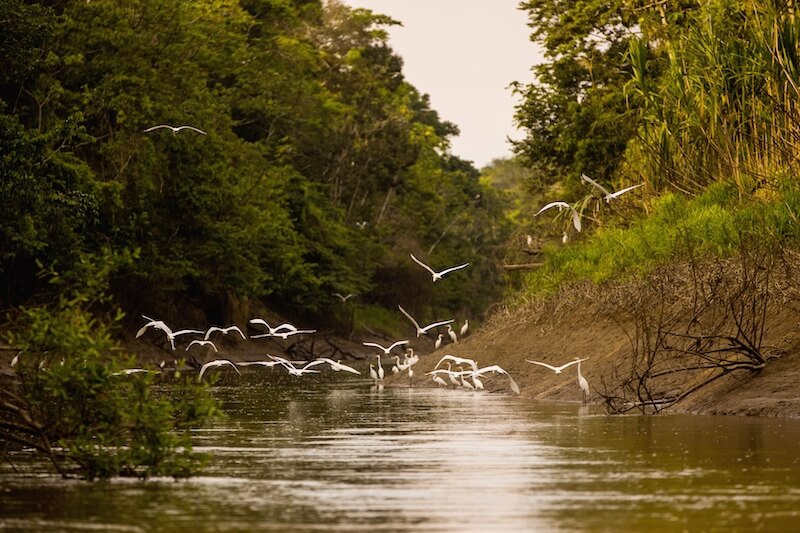 Pacaya-Samiria National Reserve



Hunting grounds
Areas designed for the hunting of wild animal species under hunting regulations.

Reserved Zones
These are generally designated on an interim basis and later included under the most suitable category.

Budget
Best For Whom
For Her

For Him

Couples

Backpackers

Groups

Students
Best For What
Nature

Wildlife

Green

Outdoor Area