Paracas National Reserve
The Paracas National Park (RNP) is one of two Protected Natural Areas (ANP) that preserves samples representing Peru's coastal marine ecosystems
Paracas National Reserve

The Paracas National Park (RNP) is one of two Protected Natural Areas (ANP) that preserves samples representing Peru's coastal marine ecosystems. The Park contains land, a large part of the Paracas desert, islands and the sea.

Besides protecting great biological diversity, the Park also contains various archaeological sites from the Paracas pre-Inca culture, which existed in large part of what is now the reserve.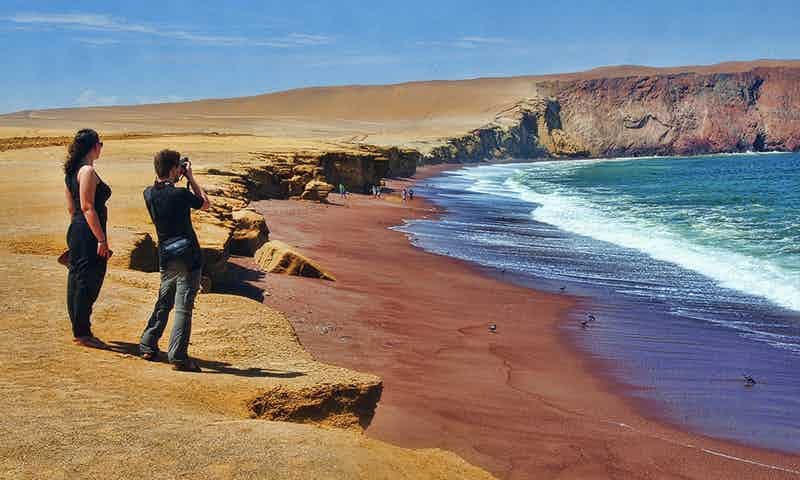 PNP



The RNP is located 250 km (155 miles) from Lima, and is easily accessible via the Panamericana Sur highway, between the Salas and Paracas districts, belonging to both Paracas and Ica provinces respectively, in Ica department. The Park stretches over 335,000 hectares (827,803 acres), 35% of which comprises dry land and islands, and 65% of which is sea.

Tourists can camp in the Park by previous arrangement with the Site Managers. Pisco City and the Chaco, where tourists can spend the night and participate in other activities including a visit to the Ballestas Islands, are just a few kilometers from the Park.

There are impressive rock formations, such as the Cathedral, which, while it was badly affected by the earthquake of August 2007, still offers a unique geological landscape. The natural beauty of the RNP is complemented by a good range of restaurants, and beaches, such as La Mina, Mendieta and Lagunillas, where visitors can camp and fish. El Chaco beach, at the entrance to the reserve, has both simple hostels and luxury 5-star hotels.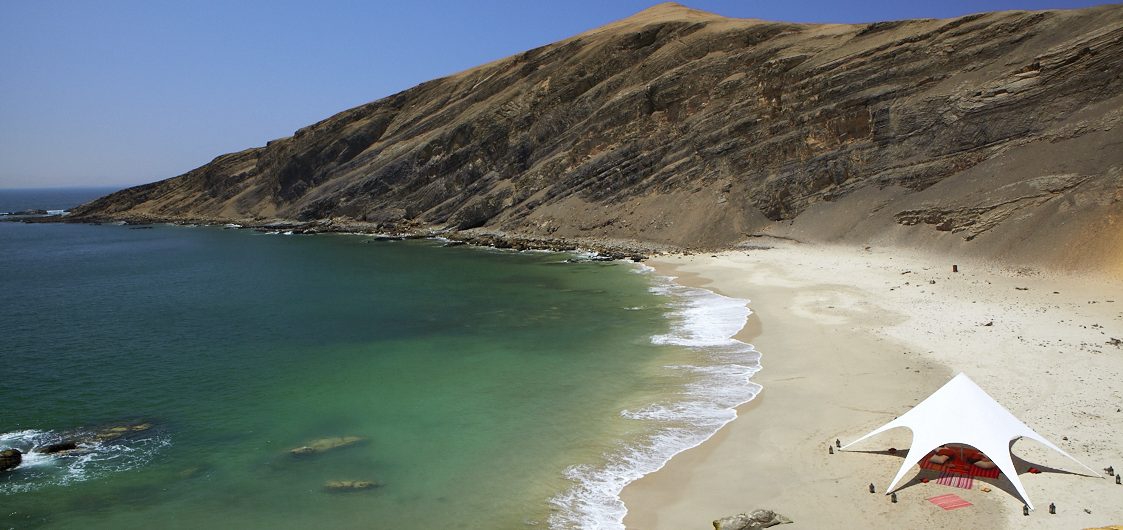 Camping site



The Park is also ideal for bird watchers, as well as for those who enjoy walks and adventures in natural settings. The reserve contains an Interpretation Center which provides information on biodiversity, ecosystems and protecting endangered species in the zone.

General Information

Activities: Wildlife observation, bird watching, fishing, diving, kayaking, hiking, dune buggy rides and sand-boarding.
Location: Insert content.
Weather: The monthly average temperature ranges between 15.5 ° C (60 ° F) - 22 ° C (72 ° F). There is no rainy season. Although the Park can be visited throughout the year, trips are recommended during January-April, the summer months.
Access by Land: On the Panamericana Sur road, there are two entrances:

Take the turning at Km 231 to Pisco City and then continue on the Pisco - Punta Pejerrey road.
At the km 245 turning, take the Santa Cruz - Punta Pejerrey road.

The time it takes to reach the Park from Lima is approximately 3 and a half hours
Budget
Best For Whom
For Her

For Him

Backpackers

Groups

Students
Best For What