Port of Ilo
Puerto de Ilo is a seaport located in Ilo, Moquegua
Port of Ilo

Puerto de Ilo is a seaport located in Ilo, Moquegua. It constitutes one of the three ports of the Peruvian South Pacific (Marcona e Matarani) through which the Interoceanic Highway goes to southern Peru and the neighboring countries of Brazil and Bolivia, interconnecting these routes to the Brazilian Atlantic.

The port of Ilo began activities on May 29, 1970 and is located in an area of ​​81 thousand 445 square meters. The administration is in charge of the National Ports Company and has a capacity of 1 million tons.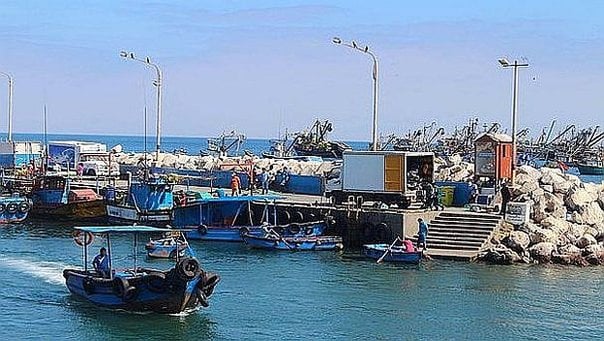 Port of Ilo



It has a multi-purpose pier of direct breakwater type. It has capacity for 35,000 DWT. The roofless storage area is 38,360 m², while the 8,540 m² roofed area also has a 1,634 m² roofed warehouse.

In 2018, the port movement in the port of Ilo was 27,717 TEU, ranking 86th in the list of port activity in Latin America and the Caribbean.




Best For
Free

For Her

For Him

Groups

Waterfront

Outdoor Area