Rock Climbing - Ancash
Rock Climbing - Ancash

Áncash department is considered one of the cradles for rock climbing in Peru, thanks to the mountaineers that traveled to the region to climb its snowy peaks, such as the Huascarán and Huandoy.

The cliffs of the Llanganuco glacial ravine are the preferred route for brave sportsmen seeking to conquer the challenge of reaching the summit. There is also the Monte Rocódromo, 7 kilometers (4 miles) from Huaraz city, and Shallapa, in Chavín de Huantar district, Huari Province, both of which have steep cliffs.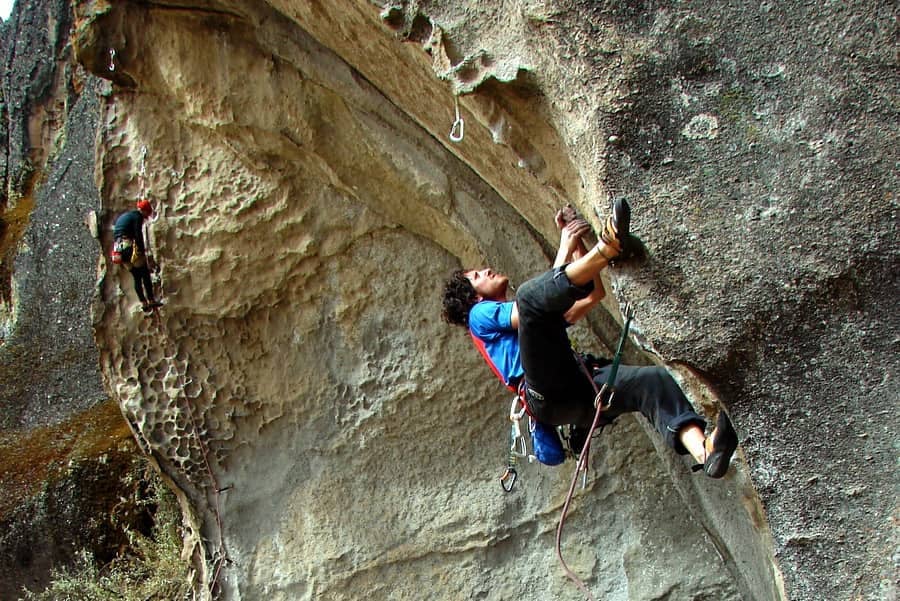 Rock climb



Huascaran National Park
The Huascarán National Park (PNH) located in Áncash department, is the highest tropical mountain range in the world, stretching over 340,000 hectares (840,158 acres). The park comprises close to 25 hiking trails and 102 climbing trails, with different levels of difficulty.