Surf
Beaches Water Activities Water Sports
Waves all year round
Surf

Peru's beaches are considered by experts to be among the best in the world. There are permanent surfing opportunities all year round, with a small, big, long, tubular, high peak, and bell waves, as well as a large number of waves that break closely one after the other.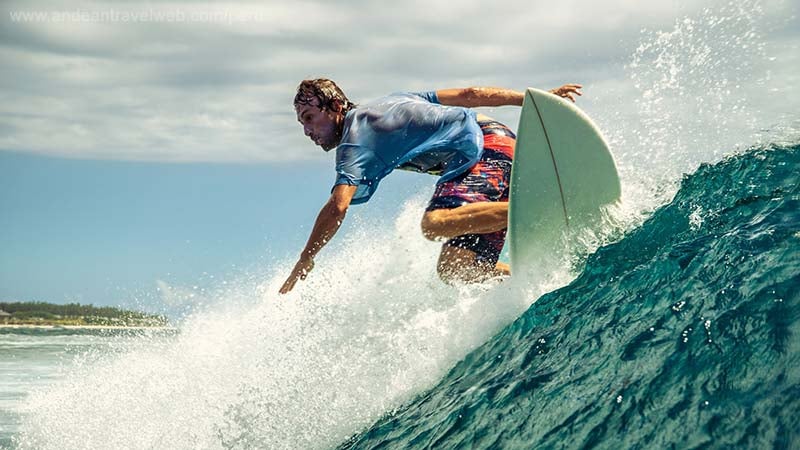 Nice waves!



The central coast has permanent surf during winter (April to September), while the north coast offers its famous swells between October and March, turning it into a surfers' paradise. The best beaches are: Cabo Blanco, Lobitos, Chicama (with the longest left wave in the world), Huanchaco, Pacasmayo and Los Órganos.

There is a theory that states that it was in Ancient Peru rather than in Polynesia or the South Pacific where the oldest evidence of men riding the waves with the help of rafts exists, as testified by textiles and ceramics from various pre-Hispanic cultures. Surfing, which is a 2,000-year-old practice in Peru, continues to be used by fishermen in the northern coves of Huanchaco, Santa Rosa, and Pimentel, in La Libertad and Lambayeque departments, where local inhabitants ride the waves on reed rafts searching for their daily catch.


Budget
Best For Whom
For Her

For Him

Backpackers

Groups
Best For What
Beachfront

Adrenaline

Outdoor Area