Tambopata National Reserve
The reserve stretches over 247,690 hectares (612,055 acres) and is located in Madre de Dios department
Tambopata National Reserve

The reserve stretches over 247,690 hectares (612,055 acres) and is located in the Madre de Dios department, Tambopata province. Without a doubt, the reserve is one of the best places to discover the Amazon, offering one of the highest levels of biological diversity in the world (632 species of birds, 169 mammals, and 1,200 butterflies). Additionally, the reserve is surrounded by the Bahuaja Sonene National Park on the south side, making it an important conservation area in Peru.

Sandoval Lake is the most visited attraction in the Park due to its closeness to Puerto Maldonado (only half an hour by boat). On the lake, which is home to macaws and numerous river otter families, there are lodges for accommodation. There is also an observation tower for a panoramic view of the vast landscape.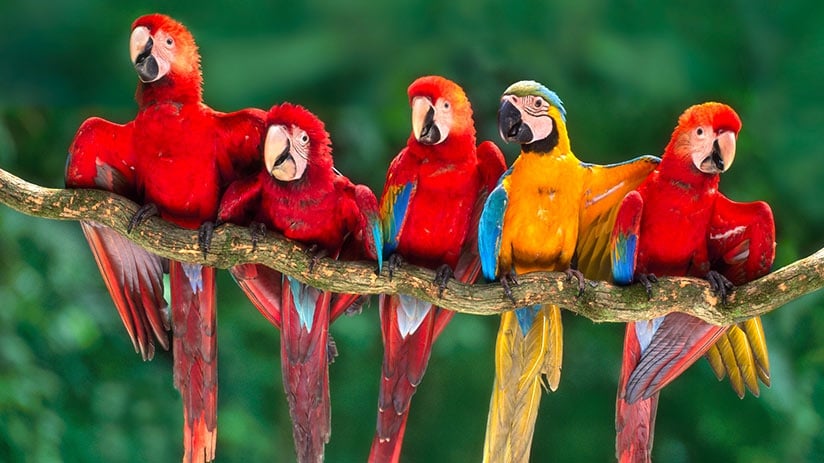 Wildlife



Another attraction is the rock formations found on the river banks. Hundreds of birds (macaws, falcons, and parrots) gather on the rocks offering a spectacular sight of color and sound, particularly between 5:30 am and 9:00 am. Mammals such as wild pigs, peccary, and tapirs can generally be seen at night on mountain or inland rock formations. One of these is the Colorado rock formation, the biggest in the entire Peruvian Amazon.

Tambopata is the home of the Ese Eja, an ethnic group that has lived in the area since ancient times and knows every inch of the reserve. The Ese Eja is currently organized in three communities: Palma Real, Sonene, and Infierno. The latter community works together with private companies to offer diverse activities and tourism services including lodging and guided tours, among others. The project has been considered a global success, thanks to the cooperation between the community and a private company to offer a beneficial eco-tourism product.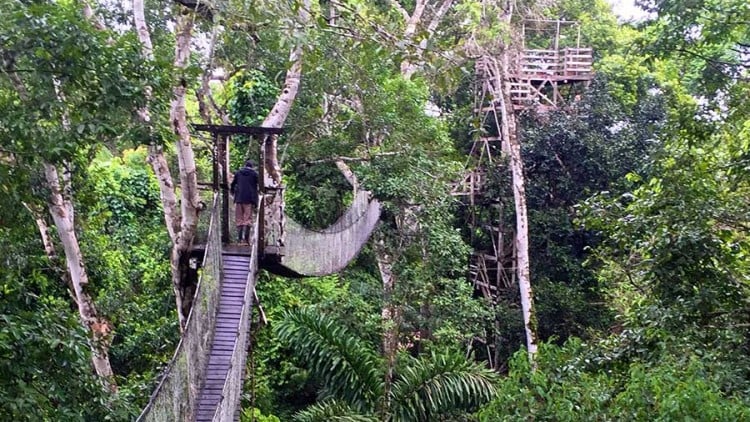 Tambopata National Reserve



General Information

Activities: Observation of flora and fauna, bird watching, hiking, camping, butterfly spotting, photography, and filming.
Climate: The annual average temperature is 26 ° C (79 ° F), fluctuating between 10 and 38 ° C (50 ° and 100 ° F). The lower temperatures are caused by cold Arctic winds that blow over the Andes and enter the Amazon basin. The most intense cold winds occur during June and July. The rainy season occurs between December and March. The best time to visit is from April to November.
Access by Land:
4x4 Truck - Distance: 25 km (15 miles) from Puerto Maldonado to the Infierno community. Time: 2 hours 30 minutes.
By foot - Distance: 18 km (11 miles) from the Infiernillo community to the reserve. Time: 4 hours
Access by Sea: Boat - Distance: 45 km (27 miles) from the Infiernillo community to the reserve. Time: 2 hours
Type of Entrance: Ticket previously displayed.
Entrance Fees: Adult: 1 day: 30 soles; 2 - 4 days: 65 soles; 5 days: 100.00 Soles
Services: Lodging, interpretation center, public restrooms, lifeguards, and radio.
Budget
Best For Whom
For Her

For Him

Backpackers

Groups

Students
Best For What
Nature

Wildlife

Green

Outdoor Area